4 Marketing Trends from ExactTarget CEO Scott Dorsey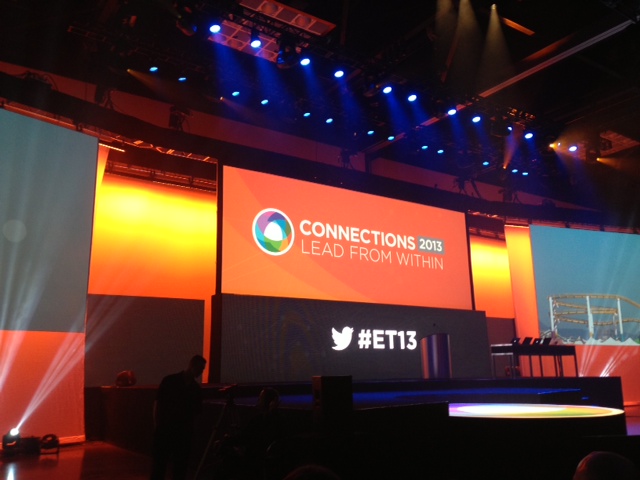 More than 5,000 marketers from around the globe have gathered in Indianapolis for Connections 2013. The seventh annual educational and inspirational event is hosted by leading SaaS provider of digital-driven marketing, ExactTarget. 
Kicking off day one's afternoon sessions was the Indianapolis Symphony Orchestra performing a custom piece of music just for Connections. ExactTarget and Salesforce Marketing Cloud CEO Scott Dorsey took the stage following the orchestral performance, leading with, "That was awesome!" 
Dorsey then shared four trends and challenges facing marketers:
1. Marketers have an unprecedented opportunity to lead
"Leadership and learning are indispensible to one another." - John F. Kennedy
It's a special time for marketing, says Dorsey, because marketers have the techonology and tools that connect to their customer. "You are closest to the customer," says Dorsey.
2. Be a customer company
"88% of business leaders said being closer to their customers was the top priority for realizing their strategy over the next five years" - IBM Global CMO Study, 2013
A customer revolution is underway, says Dorsey. As a CEO himself, he shared that CEOs care about marketing more than ever before, because CEOs believe that getting closer to the customer is vital. This is a direct connection to becoming a customer company.
3. It's all about cloud, social, and mobile
"1.7 billion touch-screen devices shipped in 2012." - IDC
Dorsey shared that we are on the cusp of a world with five billion smartphones. He added that smartphones are now the dashboard for peoples' lives, serving as their camera, alarm clock, bank, schedule, news, map, communication tool, and much more. Dorsey even projected an image of his "dashboard" to the audience and challenged them to share their dashboards via Twitter using: #dashboardtoyourlife

4. Customer communication happens anywhere 
"These little super computers [smartphones and tablets] are our little communication platforms." - Scott Dorsey
Customer communication happens anywhere and everywhere. Dorsey then challenged Connections attendees to think about what it means to be multi-screen for their customers. "The lines have been erased."
To learn more about Connections, watch the live webcast here.
It's time to become a customer company. Read our free ebook to get started.