5 Must-Have Features for Any Corporate App Store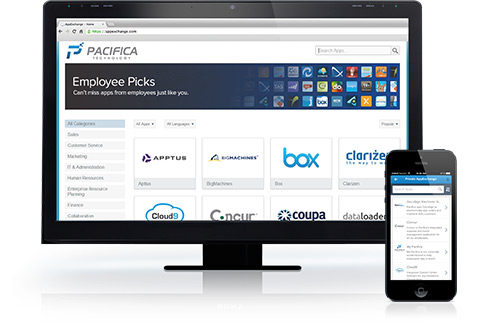 Massive cloud and mobile trends are driving huge demand for enterprise applications. In fact, more than 50 percent of cloud growth is currently just for business apps. As of next year, 90 percent of organizations plan to support corporate applications on personal mobile devices. By 2017, it's projected that a whopping 90 percent of all enterprise apps will be mobile.
All of this growth means IT departments are struggling to keep up with demand for apps; from managing security, to access and licensing, to distribution. Enter Salesforce Platform's Private AppExchange. Released today, Private AppExchange serves as an organization's private corporate app store.
Here are five standout features of this new product:
Any App
Private AppExchange manages any type of app your employees need, across any device, including mobile, cloud, third party-purchased apps, and custom apps.
Secure
IT can create their own Private AppExchange to have one secure, central location for the distribution of approved apps to their employees. They can also list apps and set access-level controls based on the profiles of employees and permission sets.
Customizable
Brand your store with your company logo, colors, and banners. Organize apps by creating categories that make the most sense for your employees to easily find apps, including by department or role.
Identity
Private AppExchange is built on integrated cloud identity services to set access-level controls via profiles and permission sets for the apps in your store. IT can streamline app distribution, and end users get the apps they need to be productive.
Analytics
Use a built in dashboard to see how your store is performing. See what apps are requested the most. Sort by type, installs, page views, and more.
To see a detailed demo of Salesforce Platform's Private AppExchange, watch the video below.
Learn about the key capabilities of platform as a service by downloading the free ebook 8 Core Services of a Cloud Platform.