How to Boost Performance with Open Innovation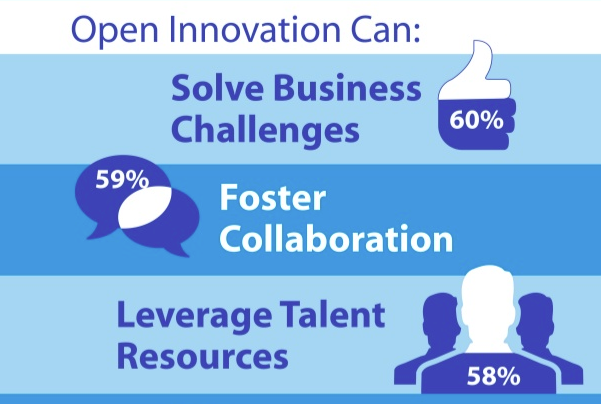 We all want to be more innovative, and the key is collaboration. Collaborating with your entire organization, your customers, supply chain partners and brand advocates will enable everyone to take a crack at helping develop a new product, improve an existing process or solve a vexing problem. Problem solving is exciting when there is relentless questioning and insightful storytelling across the organization. This is where open innovation comes into play. Open innovation provides the marketplace to enable organizations to prototype and iterate ideas, learn as you go and develop new ideas to solve complexity. Open innovation makes your work:

 
Transparent: uncover simple and clear solutions
Inspiring: move people by satisfying needs and wants
Business Impacting: demand exceptional and radical solutions
Participating: collaborative and inclusive environment
Holistic: solutions are recognized via social, mobile and open systems
Tangible: solutions are robust and created in unison with its long‐term impact
Check out this infographic on the current state of open innovation:
Ready to get started with open innovation at your organization? Join us at Dreamforce where we have an entire track dedicated to open innovation. Register at the button below.