3 App Savvy Steps for Your Quote to Cash Cycle with Salesforce AppExchange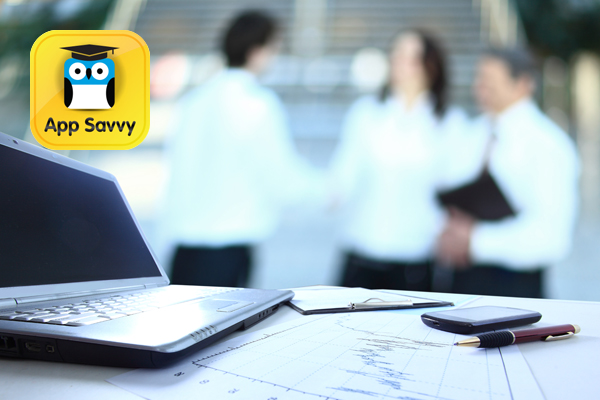 The Salesforce AppExchange has nearly 2,000 apps designed to solve your business challenges, but have you ever considered how your use of apps directly benefits your customers? Never fear: App Savvy is here. Our new App Savvy series will share tips, tricks and app best practices that will improve your customers' experience and increase their loyalty, while also ensuring smoother collaboration inside your company.
Today, we're tackling the all-important quote-to-cash cycle. There are a few common steps in any quote-to-cash cycle, and there are some amazing business apps that can simplify the entire process, save time for you and your employees, and improve your customers' experience and satisfaction. Ready to get a little more app savvy?
Step 1: Preparing the Quote
Your sales team is hungry to make their numbers but can be slowed by quote complexity and clunky approval processes. This is not only a hassle, but can result in stalled or lost deals. To address this risk of lost revenue, many companies are turning to Quotes & Orders apps that deliver prompt and error-free quotes that meet all company requirements. These apps help manage discounts and pricing options which solidify the trust of your customers and prospects and make your sales team more productive and confident. The AppExchange offers an array of proven applications for sales teams, such as Configure, Price, Quote (CPQ) by Apttus, which helps to deliver consistently accurate and optimum quotes quickly and seamlessly. Apttus built their app entirely on the Salesforce Platform allowing you to complete the entire quote-to-order phase of your sales process with ease from inside an opportunity in Salesforce, and collaborate more effectively with Chatter. And all of the data and activities surrounding the quote are automatically captured and updated inside Salesforce. Your sales team gets to be more productive and your customers and prospects experience how easy it is to work with you thanks to sophisticated cloud-based CPQ apps from leading AppExchange partners like Apttus.
Step 2: Signing the Deal
Now that the details of the quote are complete and accurate and your customer is ready to commit, it's time to make it as easy as possible for your customer to execute and sign the agreement. The AppExchange offers a wide variety of contract management apps to help you close your deals faster. For example, veteran AppExchange partner, DocuSign, eliminates paper, reduces costs, and gets everyone away from the fax machine for good with their popular eSignature transaction management app. Your customers will be delighted because they can sign documents securely from anywhere, any time on any device. And you'll be thrilled because you can send, track and manage documents right from Salesforce! It's secure, easy to use, and eliminates the need for re-keying and manual updates because it's integrated with Salesforce. Using apps for eSignatures enables your team to get out from under a mountain of paperwork, execute contracts, and close deals faster than ever before.
Step 3: Simplify Invoicing & Payment
Your sales team moves on once the deal is signed, but your customer's experience doesn't end in the front office. It's important to maintain strong relationships with your customers through every department across your company, including critical back office functions like billing, receivables, and product/service delivery. Mistakes in the back office can quickly cause headaches and tarnish the customer relationships you worked so hard to build! Luckily, the AppExchange offers finance and accounting apps to streamline these processes and keep customer satisfaction top of mind for everyone at your company. FinancialForce Accounting is a terrific example. Built entirely on the Salesforce Platform, FinancialForce Accounting can eliminate any disconnect between Sales and your Finance team because they're all working in the same system. No re-keying, no spreadsheets to generate invoices, just an automatic "opportunity to cash" process capturing every customer interaction and transaction in a central, accessible repository for all to see. When everyone in the cycle -- from Billing, to Accounts Receivable, to Accounts Payable, to Sales, to Services, to Financial Reporting -- knows what they need to do next to best serve the customer, your customers are happier and your business grows.
Feeling savvier yet? You can always rely on the AppExchange to strengthen both your business and your customer relationships. Increase your app savvy even more by visiting the AppExchange to find the apps that will improve your quote-to-cash process and keep it all in the cloud.
Read more about the apps offered in the Salesforce AppExchange: