5 Ways To Mobilize Your Workforce With Dropbox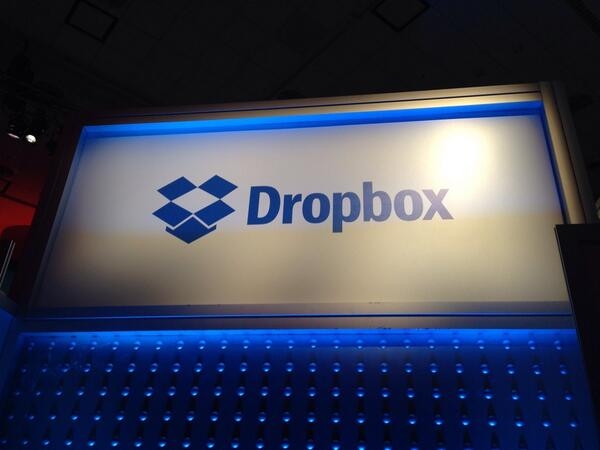 Have you ever found yourself in a position where you can't access your data and you feel stuck?Mobility isn't just about the device, it's about being able to get to your important stuff when you need it.
Today's office can be your company headquarters, a cafe, plane, home office, or all of the above. And our colleagues, customers, and partners have come to appreciate real time response on work projects. Whether we're updating a presentation from the airport or sharing folders with external contractors, having a single, accessible file system is not just super helpful, it's a competitive advantage.
Over the last year, we've seen people in four million businesses and 97% of the Fortune 500 use Dropbox to work better. We've been blown away by the usage and how our customers use Dropbox for Business to streamline their workflows and optimize IT management.

Take Centric Projects, a construction company specializing in commercial, retail, healthcare, and institutional spaces. With about three-quarters of the team regularly working on job sites, Dropbox for Business allows employees in the field and in the office to reliably and instantaneously communicate and share.
Distilled has a great story too. As a fast growing online marketing consultancy, the firm has used Dropbox for Business to easily scale IT infrastructure across three locations - London, New York, and Seattle - and remove the need to manage local file servers.
In the spirit of passing on their wisdom, we've captured five ways these two companies are using Dropbox to mobilize their workforce and gain a competitive edge.
1. Share files easily and securely across office locations
On any given construction project, Centric Projects can have up to 50 subcontractors on the job. Staff rely on shared folders and links to send input drawings to subcontractors, or share bids and proposals with the client. To ensure sharing is secure, they also use two-step authentication, permission controls and unlinking to manage access.
2. Work from remote job locations with Dropbox on all your mobile devices
Centric Project's growing team of supermanagers are constantly working on the road. Using Dropbox on their iPad and iPhone allows them to quickly gain secure, immediate access to their files. Says partner Steve Swanson, "Our company doesn't have a huge server or wires all over our office. Technology is all about making things easy, not complex—and that's part of the reason we use Dropbox for Business."
3. Give presentations straight from your tablet
For both Distilled and Centric Projects, Dropbox for Business offers an easy and polished way to present to vendors and clients. Employees open and present files right on their various devices, with no need to waste time connecting to a server through VPN. Even when a file is updated with a native app on someone's desktop, everyone can access the correct version.
4. Collaborate seamlessly on large files
Large files are a part of Distilled's workflow with clients and partners. They use Dropbox for Business to collaborate seamlessly from one shared folder—without concerns about file version control or backups. Distilled's COO, Rob Ousbey, says "We never worry about emailing files because all of our editing and interaction takes place inside Dropbox. We just tell people which folder to look in and they're able to find exactly what they need."
5. Keep your work safe
With Dropbox, files are automatically synced and backed up which means you never have to worry about losing work. When Distilled had 30 laptops stolen, the staff knew all of their data was safe. Ousbey adds, "Dropbox got us back on track in a day or so after the break-in. We went to the store, bought 30 new laptops, fired them up, installed and synced Dropbox, and we were ready to go."
To learn more about how smart, growing businesses are using Dropbox, visit dropbox.com/business.
Learn more tips for mobilizing your workforce with this free Salesforce ebook below.