Introducing the 2013 Salesforce.com Partner Innovation Award Winners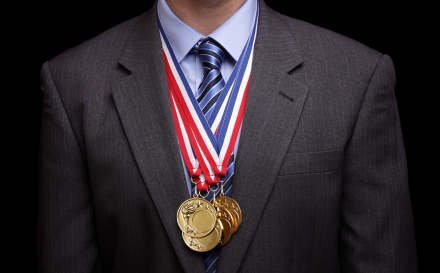 Last year at Dreamforce, we kicked off the inaugural salesforce.com Partner Innovation Awards to recognize the many ways that salesforce.com consulting partners are helping to drive customer company transformation among our joint customers. Today, we are thrilled once again to continue this recognition and announce the winners of our second annual salesforce.com Partner Innovation Awards!
As we usher in a new era of the social, mobile and connected enterprise, the role of our consulting partners has become even more crucial: not only are customers looking to our partners for technical expertise, but they are also looking to them for guidance in translating their business objectives into reality.
We are pleased to honor seven partners for their exceptional work in delivering on these customer needs and driving success across Sales, Service, Marketing, Platform, Mobile, Industry Solutions and overall Customer Company Innovation. We congratulate these partners on their outstanding accomplishments, and for inspiring new levels of customer innovation through social and mobile cloud technologies from salesforce.com.
Customer Company Innovation: Deloitte
Deloitte mobilized an international team to redefine how AXA-Assistance, a global emergency response specialist, managed client service across multiple channels, delivering both a new and improved customer experience and a standardized business process for AXA-Assistance across countries. 
Innovation in Sales: PwC
PwC envisioned a customer-centric sales transformation plan based on Salesforce technologies for leading manufacturing and distribution company, USG, providing their sales force with a 360-degree view of all customer data and the ability to manage all sales workflows in Salesforce.
Innovation in Service: Magnet360
Magnet360 created a customized Salesforce Community for Honeywell, connecting their products and customer data to the Community to both help employees anticipate customer needs, and provide dealers and contractors with more opportunities to service customers. 
Innovation in Marketing: Fujitsu
Fujitsu built an end-to-end loyalty solution for leading apparel designer and distributor, Perry Ellis International, on the Salesforce Platform that supports the company's multi-brand, multi-channel marketing strategy for driving customer engagement and loyalty.
Innovation in Platform: Appirio
Appirio leveraged the Salesforce Platform and Salesforce Chatter to create a mobile-optimized employee portal for Virgin America, providing more than 2,700 employees with the ability to easily access business apps and collaborate with other team members, while on-the-go.
Innovation in Mobile: Ionia
Ionia delivered a solution for New England Biolabs that tightly integrated their touch screen kiosks and barcode scanners into Salesforce, providing employees with real-time visibility into inventory levels, shipping information and live customer interactions.
Innovation in Industry Solutions: Accenture
Accenture transformed Unilever's marketing vision and strategy in less than 12 weeks through the Salesforce Platform and Chatter, implementing a new digital social platform that allowed the CPG leader to provide its global marketing teams with a new way to share best practices on campaigns and leverage marketing assets across various product lines.
Learn more about innovation as a customer company with our free ebook below.