How New Salesforce Developer Tools Help Speed Facebook's App Revolution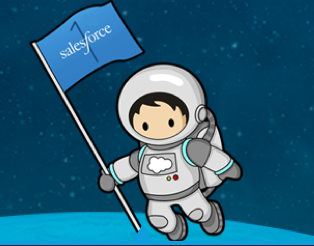 For entrepreneurs, Facebook is more than just a social network. It is a platform where ideas can turn into apps that instantly reach one billion mobile users every single day. April 30th at Facebook's f8 developer conference, the company introduced new ways for entrepreneurs to build and deliver those experiences and connect to users through the social graph.
Salesforce.com shares a similar enthusiasm for the entrepreneurial spirit. And this week, in conjunction with f8, we are proud to deliver new technologies and tools for the Facebook developer ecosystem, enabling entrepreneurs to build, support and monetize Facebook apps faster than ever before.
Heroku Expands Support for PHP
Developers love building Facebook apps using Heroku. Now, Heroku is making is easier than ever to use modern PHP to build those apps. With than 244 million websites, including Facebook itself, PHP is one of the most widely used programming languages on the Web. With native support for Facebook's HipHop VM, new package management for PHP, and PHP support for Heroku XL, PHP developers can take their apps to startup IPO scale. You can read more on Heroku's blog.
Desk.com Joins New FbStart Program
The FbStart program is designed to provide aspiring entrepreneurs and startups with the right tools and resources as they build and grow their apps. Salesforce's Desk.com was selected as the customer service app for this program, allowing these entrepreneurs to deliver an amazing customer service experience from day one. You can read more on Desk.com's blog.
Social.com Joins New FbStart Program
ExactTarget Marketing Cloud's Social.com is a powerful, easy-to-use self-service ads platform that helps ad publishers to globally run efficient and effective ad campaigns at scale. Though FbStart, Social.com will empower mobile publishers to drive a significant amount of new installs and traffic to their apps with all the great targeting that Facebook offers. You can read more on the ExactTarget Marketing Cloud blog.
Salesforce1 Developer Week
In addition, we've just kicked off Salesforce1 Developer Week. Thousands of entrepreneurs, developers and students from 75 Developer Groups in 22 countries are working together to explore the Salesforce1 Platform. They'll participate in new coding challenges, extend the Salesforce1 Mobile App, and network with one another. Our developer evangelists are on the road to meet and network with the global community. Join the group nearest you to participate in this global event, which runs through May 11.
One thing is certain: leveraging the Salesforce1 Platform to quickly build, deliver and monetize Facebook apps just got a whole lot easier, enabling entrepreneurs to focus on what matters most – creating that killer social and mobile experience and connecting with consumers in entirely new ways.
Learn more about the Salesforce1 Platform with this free e-book.