10 Key Dates for the Salesforce Summer '14 Release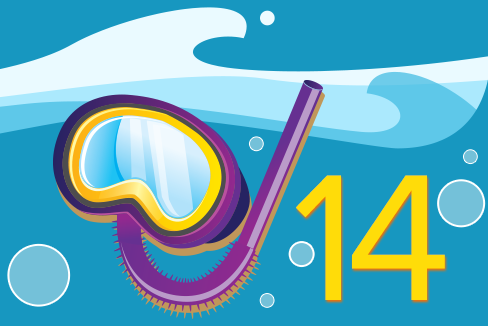 Summer '14 is just around the corner and today is the day you, our customers, get access to the salesforce.com pre-release environment. It has all the new release features so that you can test them and figure out which ones are right for you. These enhancements take place three times a year and are one of the biggest ways that you get value from Salesforce.
Let's look at the rest of the key dates for Summer '14 so you can mark your calendars:
May 8th - Sign up for a pre-release org
Are you wondering why you'd want a pre-release org? Well, it's a special environment that's upgraded even before Sandboxes, giving you new features six or seven weeks in advance of the release. It's not linked to your production org, so it won't have the same data or configuration, but the advantage is that you can test without worrying about breaking anything.
For Summer '14, pre-release has moved to a new instance so now you can sign up for different editions (Professional, Enterprise, Developer) and you can also get multiple sign ups with the same email address.
So how do you get one? Sign up here and you'll get an email with a login to a new test org.
May 12th – Your ideas "Coming in Summer '14"
If you haven't already, check out our recent article on how your ideas influence the product roadmap. Starting next week, you can see which of your ideas are coming in the Summer '14 release.
May 22nd - Release notes available and release website updated
This is a bumper day. We switch to Summer '14 on the release website and the Release Notes come out. Get the release preview or watch the short videos to see the key new features. Don't forget that the salesforce.com Release Notes now also come in HTML format so that you can read them on any mobile device and quickly find the sections you're most interested in.
June 6th - Sandboxes upgraded
Check out our article about the Summer '14 Sandbox preview which gives you all the options if you want to take part in the Sandbox preview. Just like the pre-release program, the Sandbox preview gives you the opportunity to test new features without impacting your live environment. It also allows you to test new features in a way that matches your production environment.
June 17th and 18th - Release readiness live broadcast
We did our first Release Readiness Live for Spring '14 and our product management team will be back for Summer '14 discussing and demoing the new features live from our studio, so you'll see how those features work in real time. Based on your feedback, we're working on making this one even better so check out the Release Readiness group for more info.
June 20th - NA1 upgraded
The first release weekend is when we at salesforce.com and any customers on NA1 get upgraded.
June 27th - Release training available
At this stage, you probably already have your key features earmarked. Release training covers all the main features and is a great tool for getting your users up to speed on what's new.
July 7th - The second release weekend
This is when another set of instances -- NA6, NA7, NA8, and NA9 -- gets upgraded. Check out our Trust page to see when you'll be upgraded.
July 18th - The final release weekend
All remaining Salesforce systems will be upgraded over this weekend. This is also the upgrade weekend for any Sandboxes you've opted not to include in the Sandbox preview.
You can get more information on pre-release sign up and other release-related topics by joining the Success – Release Readiness group on our Success Community site.  Look out for my blog post next week when I'll be looking at the top features coming in Summer '14.
 Not yet using Salesforce? Check out this free e-book for more information and to get started.