10 Salesforce.com Employees Share Life Lessons from Dad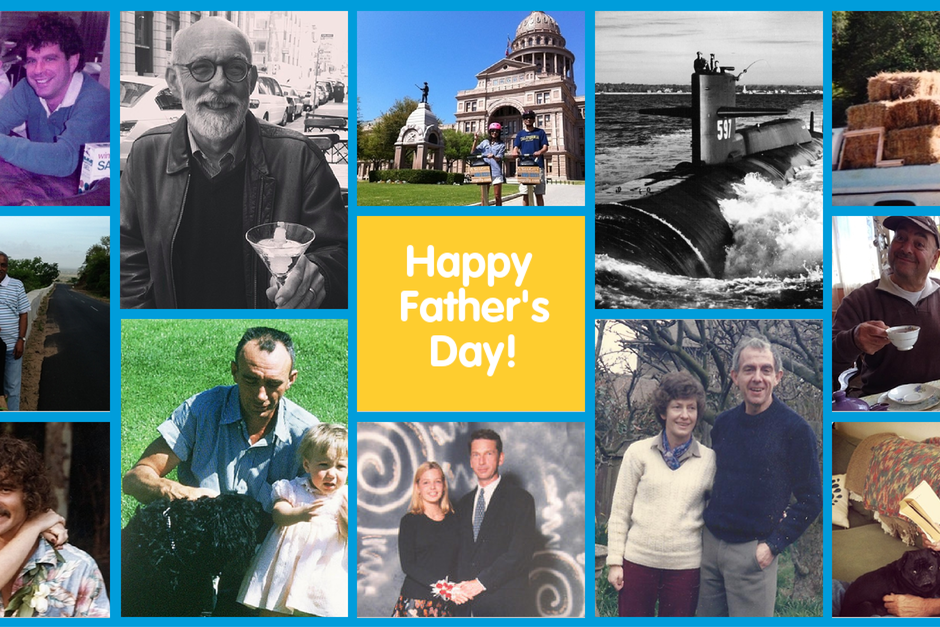 Father's Day is coming up this Sunday, and to honor the occasion we've asked salesforce.com employees to share the helpful life lessons they've learned from their dad over the years.

Check out these words of wisdom, then go hug a dad in your life.
Oh, and if you totally forgot to buy a gift? Don't worry--you've still got a few days!


"My dad taught me and my siblings the importance of being ourselves...even if it meant nerding out on a segway tour. Most importantly, he taught us to work hard and without expectation." - Sunny I., Employee Success Specialist



"My dad's life lesson: no home is complete without a family dog. This is me with my dad and my first dog, Spark Plug." - Maggie S., Renewals Manager



"I learned from my dad, a captain in the US Navy, that impossible challenges were solvable if you changed your perspective and were humble enough to rely on a dedicated team rather than assuming you had all the answers yourself." - Mike J., Business Development Director


"My dad taught me how to dance awkwardly--right after this picture was taken at one of our first Father Daughter dances." - Natalia W., #dreamjob Communications Leader


"My dad always told me, 'Don't be so nice! You have to be tough to get what you want.' Unless what you want is tea and crumpets, I presume!" - Asma S., Associate Community Manager


"My dad taught me that the best things in life are even better when they're spent with the ones you love." - Kay L., #dreamjob Events Manager


"My dad taught me to follow my gut, even if it means taking big risks and leaving behind everything familiar. Today, and always, I celebrate this hero of mine and the space in my heart he will forever occupy." - Noel K., Senior Specialist, Program and Project Management



"My awesome Dad taught me to love history and art--by taking me and my brother to visit endless churches and museums as kids. Oh, and he also taught me the importance of a good martini." Sarah H., #dreamjob Storyteller



"My dad was an entrepreneur and taught me how to think like a businessman from a young age. He was also an optimist who taught me, his employees, and the community how to set goals and stay motivated." - Darren E., Cloud Solution Director


 
"Dad, you've taught me to be strong, courageous, and to fight for what's right. I'll always be grateful to you for making me the person I'm today...lucky to be your daughter. You rock!" - Sonam R., Senior Technical Support Engineer


Ready to find your #dreamjob at salesforce.com? Simply click the button below for more info!