3 Reasons Your Customer Service Doesn't Inspire Loyalty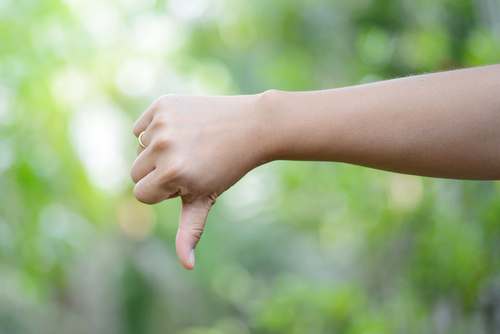 Effortless customer service is now the #1 way to make consumers of today happy and earn their loyalty in the process. That's according to the latest research by CEB, a leading member-based advisory committee for tens of thousands of organizations around the world.
CEB recently conducted a survey of more than 125-thousand customers to see what impact service has on loyalty and how businesses can drive that loyalty. Their three major findings will no doubt be a big surprise for most of you.
First, CEB found that exceeding customer expectations doesn't correlate with higher customer satisfaction or increased loyalty. Next, the survey showed that four out of five of the main causes of disloyalty in customers were directly related to the amount of effort it took to solve their service issue.
And here's the kicker: If a business wants to decrease disloyalty, they need to minimize customer effort. In fact, when asked, 96% of customers responded that high-effort experiences make them feel more disloyal to a company.
The message is clear: businesses of today should want their customers to say: "Wow, that company made it really easy for me to solve my problem." What is keeping your business from delivering a frictionless service experience to every one of your customers?
Here are a few of the common big obstacles:
1. Customers aren't empowered
They can't find the answers they need easily, self-service options are limited, and it's difficult to engage on a mobile device. Overall, if a customer's only option is to contact a company's customer service department to solve their problem, it probably means more effort for them.
2. Agents aren't equipped
They are utilizing multiple, outdated, disconnected, and difficult-to-use legacy systems to deliver service to your customers day in and day out. They don't have access to the collective knowledge that resides in the minds of every employee to deliver the right answers the first time, every time. And it's not their fault--legacy solutions were built for the world as it was 15-20 years ago.
3. Disconnected systems cause friction
This one is a doozy. Siloed departments, and disconnected systems and information lead to inconsistent customer service experiences across channels. There's no single view of  the customer and no visibility into their interactions with other departments. This also makes it impossible to deliver service on mobile devices or social networks and even more difficult to embed service into products and mobile apps.
Learn how to overcome these common obstacles in this free e-book. Just click the button to download.