How Orbitz Used Business Apps to Optimize CRM Results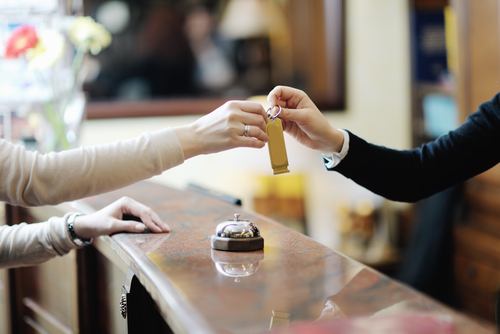 Orbitz competes in an industry that moves at Internet speed, but several years ago, they weren't making the most of cloud technology to work smart and fast. Peggy Bianco, GVP of Global Hotel Services, decided it was time to make a change—by putting Salesforce and business apps from the AppExchange at the heart of their sales process in order to accelerate sales and centralize data.
A fundemental move Bianco made was hiring Melissa VanDyke to serve as the first-ever dedicated Salesforce Admin at Orbitz. "When I wrote the job description, I made it clear we wanted someone who was passionate about the Salesforce1 Platform. During the interview, VanDyke showed us workflows and small changes she'd make for big impact, and I wanted to make the offer on the spot."
Maximizing CRM as a tool
One thing VanDyke was faced with in her new role was 250 people using Salesforce CRM, but not in the best way. They were managing contacts as if it was a spreadsheet only and not doing much more. There was also a huge amount of duplicate information. VanDyke took the time to work with different departments to get to know what they do specifically and their major pain points, before suggesting a fix.
Peer Tip: "Understand what problem you're trying to solve first. This will help you determine the solution," says Bianco.
Automating time-consuming processes
At the beginning, VanDyke would have to devote one day a week to pushing paper around for hundreds of hotel contracts. Her global team in sourcing was also typically spending as much or more time processing contracts. Using Docusign for Salesforce, she created a standard contract agreement with required fields that automatically populate into Salesforce. This entirely eliminated the need for anyone to print and scan forms, handwrite signatures, or transcribe data. It's all done electronically. This new system has reduced the time spent on tasks related to contracting by a staggering 80%. It also gives visibility into the pipeline because it tracks which contracts were sent out and which were signed.
Peer Tip: "Align with other stakeholders to document and clearly outline what the benefits of new processes are," says Bianco. "Be very clear on that."
Incentivizing with timely reporting
Another goal of Orbitz was to incentivize the sales team to make Salesforce the center of their activity. There were too many offline disparate systems, making it difficult to scale CRM globally for the long term. Using reports on Docusign for Salesforce activities, such as quantity and timing of contracts sent and signed, VanDyke established a new way to monitor and measure the business. The reporting of key metrics that influence the business was migrated into Salesforce, dramatically improving the quality of the information within it, while providing visibility into team performance. The team's positive response to having accessible, timely information immediately led to healthy team competition. 
Peer Tip: "Check in along the way and after you launch an application. 'So the issue we're trying to solve is X. Is it working? Are there any tweaks needed?'" says Bianco.


Learn how to use CRM to gain key business insights that help you close more deals, boost sales, and improve forecasting accuracy by reading this free e-book.
Visit salesforce.com's web site to read more about the world's #1 CRM solution.