Who Owns Telemarketing: Marketing or Sales?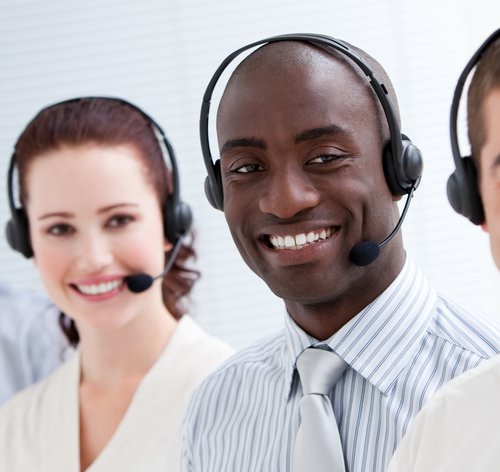 When the telemarketing function is headed by the wrong department, telemarketing goals are often derailed. To sort through whether telemarketing should be part of marketing or sales, I'll start by defining the two functions.
The marketing function is to comb through the sand and find the gems to deliver to the sales department. Marketing generates awareness and interest, nurtures and qualifies leads and, finally, passes them on to the sales department, keeping the sales department fed with good quality opportunities.
The sales function is purely and simply to close the deal.
The Winner of the Telemarketing Function Is …
Here are the reasons why marketing should be responsible for telemarketing.
Coordinated Campaigns
Just as you cannot cultivate a crop with sunshine alone, you cannot nurture leads with telemarketing alone. It requires a coordinated marketing program that includes email marketing, direct mail, web development, content marketing and telemarketing.
Since all campaigns need to be orchestrated together for the greatest leverage, one department needs to handle them. Since marketing conducts email and direct mail campaigns and owns the website, it makes sense that they should also be responsible for telemarketing.
Long-Term Orientation
The likelihood of salespeople following up on leads that need nurturing is small because they are looking to close the next deal (that's their real job!) and meet or beat their quarterly quota. They are not interested in the delayed gratification of working with leads that are six to eight months away from signing a contract. 
Also, sales leadership won't prioritize prospecting for new business because turning new prospects into sales is an even longer-term proposition.
Where Does Inside Sales Fit?
Many B2B companies have inside sales departments. Their function should be to carry the baton forward when telemarketing hands it to them. If there is a field salesforce, inside sales takes qualified leads from telemarketing and distributes them among the field sales team.
Also, they support the field sales reps' efforts, taking care of paperwork, phone demos, proposals and more. Then, a field salesperson closes the deal. Of course, the inside sales team can also close qualified leads if that fits with the business' sales model.
The Scope Creep Problem
Inside sales departments sometimes grow to include telemarketing functions, such as lead generation and nurturing. And because the function's name is "inside sales," telemarketing ends up under the sales umbrella.
In my experience, overall sales results are almost always jeopardized. Why? Because responsibilities are blurred.
When you include telemarketing, the inside sales reps' responsibilities get blurred. So telemarketing reps get bogged down in the administrative duties of sales—contracts and paperwork. And to ensure that inside salespeople focus on the sales tasks, they usually have sales quotas. As reps focus on the lowest-hanging fruit, today's sales, it's no wonder that telemarketing tasks get short shrift.
The Skill-Set and Mind-Set Mismatch 
Telemarketing and inside sales take different mindsets and skill sets.
Telemarketing takes high motivation when confronted with repetition and rejection. It requires someone who can overcome obstacles, sometimes presented by combative and aloof people. Telemarketers enjoy the challenge. Salespeople, on the other hand, prefer not to break through a wall but to move on and find a wall with a crack in it. That way they can walk right in, use their most persuasive sales skills and feel the instant gratification of making a sale.
The Telemarketing Bridge
Here is the opportunity. Take those telemarketing reps who are quickly shedding their marketing coats in the inside sales department, and put them under the marketing department's control. Now, telemarketing can bridge the gap between marketing and sales.
To learn more about sales and marketing alignment, get our free e-book now: "Bridge the Divide Between Sales and Marketing."
About the Author:
Jeff Kalter is CEO of 3D2B, a global business-to-business telemarketing company that bridges the divide between marketing and sales. He leads customer acquisition programs for Fortune 500 companies, and is passionate about building strong business relationships through professional phone conversations.
Visit our website to learn how Salesforce can transform your marketing and sales operations, or download our free e-book below.