Predictive Analytics Makes Sales Rep Hiring a Success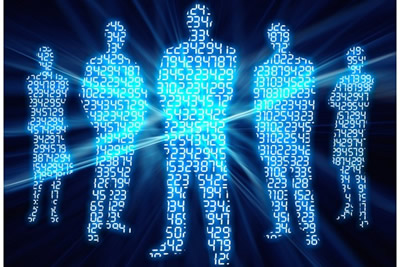 Early in my business experience I encountered a curious mystery. A tightly-run inside sales team had an ocean of standardized desks and cubes. Each sales rep had the same scripts to follow, the same goals, the same computer screens and the same incentives for success. They made a lot of outbound calls to sales prospects with little variety.
Yet the success of these sales reps was remarkably varied. Some were unstoppable, high activity, sales machines. Others were mediocre — they made less calls and less sales. Others provided too much service for the revenue they generated. Another group quickly burned out, had to be pushed to keep making calls and sales, they required the most manager attention, training and coaching. This last group also had the most dissatisfied customers.
Here is what struck me. These sales reps were saying the same words to a wide sample of prospects, but they had very different results.
This was what economists call a "natural experiment" everything was set to be equal, except for some "it" factor inside of the sales rep themselves. And, that "it" factor consistently delivered results dramatically affecting sales results, activity, compliance, errors, and attrition metrics. What was "it?"
Predicting Human Behavior is Well Documented
Other business domains use advanced analytics to find and predict these kinds of factors. They use these factors because they are so predictive of success.
Marketing, in particular, has made a science of sorting out consumer signals into personas, to optimize outbound messaging and offers. Medicine, finance, elections, and industry all use similar predictive approaches to predict how people will behave.
We can apply the same analytical methods to find and foster this "it" factor for sales representatives. What would this look like?
Example: Preventing Early Attrition
Most sales organizations spend weeks or months training their reps. Some training, for example in the technical, insurance, pharmaceutical or other industries is complex and lengthy extending into months. Some new reps must complete difficult certification exams before they can begin selling or can make that initial phone call.
Many sales organizations find a disappointing and expensive number of sales reps that terminate earlier in the process. This is a worst-case scenario for the business — all expense, no value.
A predictive approach would include a standardized way of including aptitude, and other factors for candidates who successfully made it beyond this "three months ramp up time" window, versus those who didn't. We would build and validate a rigorous predictive model based on these factors that is able to — literally — quantify the "it" factors candidates who repeatedly perform tend to have.
For Greatest ROI – Predict Performance and Attrition Pre-Hire
The most powerful way to use a predictive model is for pre-hire candidate selection. Each new candidate would be evaluated against the model, which would calculate a predictive score. In this case, the score would be the probability of staying in a role for more than a year, or the probability of achieving their quota, and the like. So, one candidate may have a 73% probability of staying in the role for at least a year, and another 32%. (Or one could predict a candidate's sales call activity, or product mix sold — all pre-hire). Usually, we see "bands" of acceptance based on this number, which guides the recruiting team along with other factors.
Predicting sales candidates that are more likely to stay in their role for more than a year, we get sales reps that move beyond ramp up time and into selling where they begin to generate revenue and provide value to their employer. Fewer candidates waste their own time in a career that they ultimately don't want. The sales organization spends less money recruiting, acquiring, training and coaching sales reps. Performance goes up. Attrition goes down. Customers feel it. Stockholders see it in results.
Everybody wins.
A Learning Model
The predictive modeling process, by design, provides ongoing feedback to the recruiting and hiring process. It connects hiring with what happens when they land in their Sales role. Math and modeling methodologies keep everyone honest; if something is predictive, it stays in the model. If it is random and doesn't predict, we remove it.
When new products or solutions are added, or if a merger occurs, or the economy improves or gets worse, the model picks up these differences and learns. (Interestingly this is a major disadvantage of using an industry model that is static.)
A quality model also informs recruiters of the qualities that matter and others that don't. They can even inform candidate sourcing and advertising decisions. This approach can additionally be useful for entry-level candidates with little job experience — there isn't much to go on except for that "it" factor.
Multiple Models
Of course, we have bigger goals than just staying in a role beyond a year. We want sales reps that exceed their quota, sell the right mix of products, have a sense of urgency about closing to the quarter and year end and to stay on the job for years. Your sales organization will have more.
Models can, and should be built to address these KPIs. Some will be predictable, others not. The goal is to use predictive tools to screen in both a) high potential candidates, and b) to screen out low potential candidates. Your approach will vary with location, job market conditions, and changing business imperatives.
The smartest users of predictive models have a portfolio of predictors for each candidate, so that hiring professionals can intelligently balance potentials and business needs.
High volume sales organizations are ideal for this kind of work because of the sales performance datathey gather today. Almost all of what is needed exists somewhere and can easily be extracted. It's gold waiting to be mined – so you can solve the Sales Rep hiring mystery.
About the Author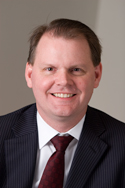 Pasha Roberts is the Chief Scientist & Co-founder of Talent Analytics, Corp. Follow him on twitter @pasharoberts. To learn more about this topic, don't miss Pasha's presentation at Predictive Analytics World for Workforce, a unique predictive analytics conference being held in San Francisco on March 31-April 1, 2015.
The new age of analytics is upon us. Learn more by downloading the free e-book or visiting our website.