SMB Spotlight: PlayerLayer Leverages Salesforce to Compete in the Big Leagues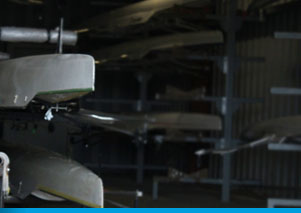 As a luxury sports-apparel startup competing with giant companies, PlayerLayer knows all about competition. Based in Nottingham, England, PlayerLayer sells technical sports clothing and baselayers to elite athletes and sportsmen.
PlayerLayer puts a modern spin on the old-time tailor shops that offer made-to-measure men's suits. The company makes custom-branded clothing for consumers, schools, sports teams, and universities in the UK.
Warming Up: How Salesforce Levels the Playing Field
The young company initially began using Salesforce when it needed a CRM system to manage account information, forecasting, and reporting without draining the company's cash reserves. Previously, PlayerLayer was using multiple Excel files to manage data, which didn't provide a holistic view of the business.
Sales Cloud helped PlayerLayer determine the best schools and teams to target, and tracked leads ranging from cricket teams to independent schools. Easy forecasting and reporting helps the company maximize every opportunity.
Salesforce also helped the company's dispersed employees work together and collaborate better via Chatter. "Chatter is a game changer. It helps sales reps in different parts of the country connect for fantastic efficiency," says CEO Joe Middleton.
Getting in the Game: In-Depth Social Customer Profiles
How does PlayerLayer take business to the next level when competing with huge athletic apparel brands? Social is a critical building block. According to Middleton, "When you're social, you don't need a $100 million advertising budget. You just need good ideas."
As the company's product line expanded to 500+ items with hundreds of fabric and color options, plus custom options available via the Web, PlayerLayer created social customer profiles to help it know consumers better.
"We don't just see email address and contact information," explains Middleton. "We understand what customers like, what they talk about with their friends, what their friends like, their influences, and how their tastes are changing. All of this helps inform our marketing and sales strategies."
In the early days of the company, PlayerLayer also recruited a team of well-known athletes to evangelize the brand. They provide feedback, wear PlayerLayer products and talk about them on social media, stimulating conversation and helping to grow the brand.
Winning in Overtime: Getting Product Input on Social
The company actively connects with consumers on Twitter and Facebook, engaging in conversations about popular sports teams and events, as well as promoting its apparel. Not only is social media a key marketing vehicle for the company, but it's also a key input for product direction.
"Social media lets us hear from consumers," says Middleton. "Their feedback helps us build the products they want today as well as what they want in the future."