Small Business Spotlight: The Top 10 Sales Tips for Small Businesses in 2015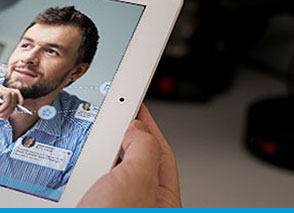 As a salesperson, you know just how important it is to maximize your productivity and hit your numbers. But the landscape has changed quite a bit.
It can be difficult to keep up with the breakneck pace of innovation and changes within the field — especially for small businesses with a lot going on.
That's why we've rounded up the 130 best sales tips we could find so that you can succeed in 2015 (and beyond), sourced from our network of influencers, sales experts, and Salesforce Blog guest contributors. You can download the e-book to get the full 130, but here are our top 10 for small businesses:
1. How to Stay Productive
"Identify the first 15-20 people you need to call tomorrow before you leave the office, the day before. The next morning, make those calls before you open your email, Web browser or CRM."
-Matt Heinz, President, Heinz Marketing Inc.
2. How to Coach Your Team
"The problem with 'sales coaching' is that it lacks definition. If you want managers to coach, 1) define what it looks like, 2) communicate when and where it should happen, and 3) measure that it's taking place."
-Jason Jordan, Author, speaker, sales management expert
3. How to Encourage Your Salespeople
"You have some salespeople who are extremely driven by money, so if the commission plan is designed well and drives the right behaviors, then this is enough to get the most out of this group of top performers. Others are driven by competition. The competitive top performers will strive to win each contest, sometimes disregarding financial incentives. Using weekly contests and gamification tools will drive this group."
-Dan Ceravolo, Director, Sales Operations, RingLead
4. How to Maintain Good Relationships
"When you speak to your reps, they won't remember what you said, but they will remember how you made them feel."
-Steven Rosen, author, speaker, management coach
5. How to Use Email Effectively
"When you send an email, send it to yourself first. Then, check the message on your smartphone. Does it read well there? More and more, decision-makers are checking their messages on their phones. Make sure it reads well on their phone or tablet."
-The Irreverent Sales Girl
6. How to Help Your Road Warriors Stay Productive
"Simply put, allowing your remote salespeople to perform the same processing and computing tasks on the road as they do from their office with a mobile CRM helps them work smarter."
-Donal Daly, Founder and CEO, The TAS Group
7. When to Go Old-School
"Salespeople must remember that people do business with people, not with technology. So get out from behind your computer, and use your phone the way it was originally intended — to have a real conversation. Or better yet, meet in person. It takes more time, but I guarantee your results will prove the time was well spent."
-Joanne Black, author, referral sales expert
8. How to Be a Thought Leader
"Leverage the power of blogging, podcasting, speaking and email marketing to position yourself as the expert in your field. Then leverage this expertise to help you increase your closing percentage and decrease the time it takes you to close."
-Tom Martin, founder, Converse Digital
9. How to Keep Your Pipeline Healthy
"Lean pipelines generate more revenue. You'd think that a healthy sales pipeline is one that's full of leads. Research suggests otherwise: In one head-to-head comparison, lean pipelines generated 48% more revenue than fat ones. With too many leads to follow up on, sales conversations are superficial and follow-up suffers. The key to a healthy pipeline: disqualify bad leads early, freeing up time to dig deeper with good leads."
-Michael Boyette, Executive Editor, Rapid Learning Institute
10. How to Close the Deal
"Always present your customer with two options: one that is higher-priced to provide a contrast to the regular offer."
-Mark Hunter, The Sales Hunter
If you want more of these tips (120 more, to be precise) download the free e-book, 130 Sales Tips for 2015.