4 Goals Forward-Looking CIOs Can Tackle in 2016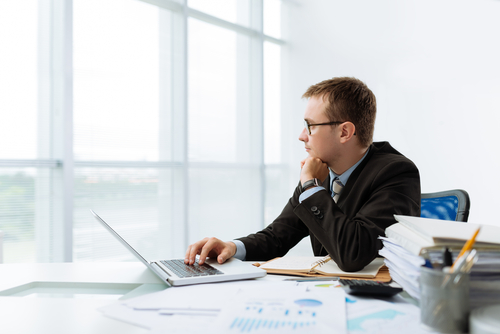 IT budgets and projects may already be allocated for 2016, but that doesn't mean that it's all set-in-stone execution for the rest of the year. There are still things that CIOs and tech leadership can do to make sure that 2016 is both productive and drives innovation.
Last month, we looked at what a few tech leaders did in 2015 to fuel innovation and business growth. The top challenge we saw amongst IT leadership was how to better impact the business by working on value-driving projects. With our continued reliance on technology in all functions of the business, this trend will continue on through this year and beyond, with the CIO becoming a pivotal, compelling voice at the executive table. But back to the present and what CIOs can do to start the new year on the right footing. Here are four things to focus on this year to ensure that 2016 shines a light on IT and their accomplishments.
Take full advantage of your investment in the public cloud
A recent IDG enterprise computing survey revealed that 72% of enterprises have at least one application running in the cloud, growing from 57% in 2012. More companies are looking towards cloud solutions to move their business forward, and are experiencing the ROI and development advantages it brings. And these numbers are only going to grow as we become a more digital world. CIOs can optimize their current SaaS investments by continually pushing for new cloud-powered apps and innovations, and supporting the transition to the public cloud from legacy on-premise systems.
Take stock of your app dev technology
We can't emphasize it enough. Apps are everywhere and they have the power to change a business's landscape. Companies like Uber and Instagram have changed the game in terms of delivering engaging mobile app experiences, and more companies are scrambling to follow suit in the next two years. With this kind of pressure mounting, CIOs need to take a closer look at 1.) how their company is building apps and 2.) if there is a better, faster way to build quality apps. Now is the time for CIOs to better align themselves with the business, learn business requirements and get their app strategy in shape. With the right tools and organizational frameworks aligning, you can release and iterate faster. You can even take the pressure off of your departments by enabling everyone from analysts to business users to create apps. After all, citizen developers are on the rise.
Make more informed decisions through analytics
There are a lot things you should leave to your "gut feeling", but business decisions shouldn't be one of them. Businesses have more data available than ever, but instead of locking it away, it should be your key to customer engagement success. According to our 2015 State of Analytics report, 90% of high performers say analytics is absolutely critical or very important to driving the company's overall business strategy and improving operational outcomes. Aligning with a business analyst or data scientist early on will give you insight into buying patterns, trends and how your customers are using your products or services. For instance, with predictive analytics, you can figure out when to intervene when app usage drops to prompt re-engagement. Or when integrated with CRM, service agents can give customers the best possible offers based on their history. Speaking of predictive analytics, Ernst & Young reports that many companies are not fully taking advantage of it, despite its potential to improve decision-making and bolster a competitive advantage. CIOs need to champion the merits of predictive analytics, and figure out ways to deliver within tightening constraints. With more affordable technology to make sense of all of your data, the opportunity to guide your company towards a proactive data-driven approach is within reach, helping to transform IT from a technology provider to a business advisor.
Inspire your team
CIOs want to see better ROIs from their technology-based investments, but they should also remember to invest in their employees. Inspire your team to take time to learn new tech, follow trends, or develop passion projects. There are many free web-based education platforms and/or books to encourage your team to think creatively. Ask them to share information about brand-new products and designs they encounter, interesting news they have heard about, or even develop a structure like Google or Atlassian for generating ideas. A survey by Accenture found that while 52% of workers have pursued an entrepreneurial idea at work, only 20% believe that their employer offers enough support to develop ideas. In strengthening culture, creativity, and fostering employee engagement, you can simultaneously fuel innovation and improve productivity.
By getting the most out of public clouds, focusing on building apps, developing analytics-driven strategies, and fostering an innovation culture, you take steps closer towards transforming your organization and company into a customer-centric place. By getting closer to the customer and driving their success, you will continually add value to any business.