3 Shopping Stats that Have Retailers like Design Within Reach Rethinking Customer Interactions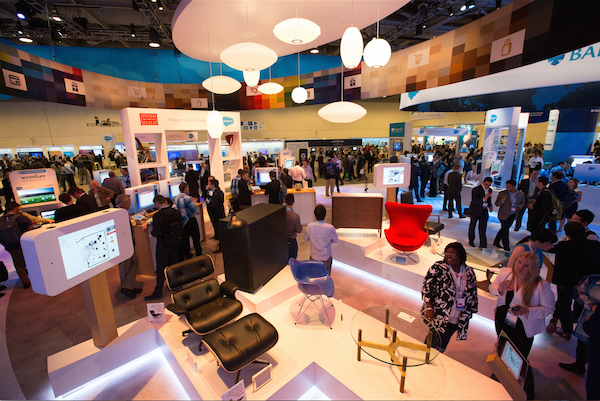 Salesforce Research conducted a survey – the 2015 Connected Shoppers Report – that deeply examines the current attitudes, habits, and technology shoppers are using to accelerate the pace of innovation in retail. We've pulled out three of the major stats that Salesforce Research uncovered and how Salesforce customer Design Within Reach is transforming its business to not only meet, but exceed, these rising customer expectations.
Design Within Reach is the world's largest retailer of authentic modern furniture. DWR calls its stores "Studios" because it doesn't do cash-and-carry – everything is fulfilled out of central warehouse, a trend many other retailers are slowly turning to as well. Furniture especially is a considered purchase – customers may visit a Studio several times, as well as conduct their own online research, before making a purchasing decision.
By dissecting the macro trends affecting retail worldwide, DWR is able to transform the shopping experience. Take a look at some of the statistics from the 2015 Connected Shoppers Report powering cutting-edge retailers like Design Within Reach.
1. 82% of consumers research products prior to going in the store.
-2015 Connected Shoppers Report
Today's shopper can shop the entire world in seconds and has access to everything all the time – but that doesn't mean that every customer or every purchase is best done online. Studies echo this same idea: According to McKinsey, by 2020 80% of transactions will still happen in a store, but 100% of those interactions will be touched by digital.
This dual researching strategy means that it's even more crucial to create a consistent experience across in-store and online properties and that the two complement each other. DWR customers can search the entire inventory online and then visit a Studio to get a better idea of how a piece of furniture could be incorporated into their home. It's important for shoppers to experience a luxury item in person, and details like texture and comfort aren't easily translated when shopping online.
2. 48% of consumers feel they know more about a product than a store associate.
-2015 Connected Shoppers Report
DWR knows that today's customer is driving the experience. Its account executives must be prepared to meet each customer's individual expectations – breadth of product knowledge is a massive piece of the puzzle – while navigating a 10,000-square-foot Studio with hundreds of unique products..
The entire DWR sales team is armed with the Salesforce1 mobile app, so they can pull-up product information without ever leaving the customer's side.
3. 38% of consumers expect an associate to know what they've already purchased in store or online.
-2015 Connected Shoppers Report
Past shoppers who walk into one of DWR's Studios want their account executive to know their personal style preference and purchase history from DWR so they can make additional buying decisions based on what they already have in their home. DWR takes it one step further. The sales team also has an understanding of what customers were thinking about purchasing.
Before a customer leaves the Studio, the account executive documents the entire experience on their Salesforce1 mobile app. These notes can include pieces the customer may have expressed interest in or a reminder to immediately follow up with a quote — whatever it takes to ensure that DWR is able to remember the intricacies of each and every customer that walks through the door.
After the shopper leaves the Studio, DWR stays in contact with the customer using different touchpoints – and these interactions are ultra-personalized, like an alert when an item that a customer had previously looked at goes on sale.
Data permeates every decision DWR makes — including the details of merchandising. For example, DWR sells a bed that can be purchased with drawers and without drawers. When the bed was displayed in the Studio without drawers, it didn't sell well. However, if the bed was displayed with drawers, both options sold well. What DWR puts on the floor, where, and why are constantly evolving decisions that are now powered entirely by data – not just best guesses. And in today's "Me-to-Be" world, best guesses just don't cut it anymore.
If you're attending the upcoming National Retail Federation, you're invited to partake in a special retail experience with the Salesforce Store Innovation Tour. RSVP here and be sure to visit the DWR experience at Booth #4243.