A Sneak Peek at the Future of Retail at NRF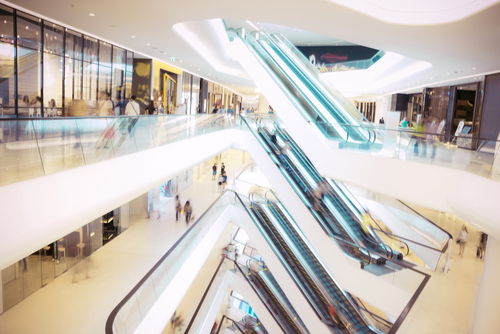 It's hard to imagine that the National Retail Federation (NRF) has been holding an annual convention for over 100 years. To put that in perspective, early attendees might have arrived via a newly founded United Airlines, networked with executives from start-up Eddie Bauer, and admired the latest mechanical point-of-sale solutions from National Cash Register Company.

No doubt, the retail pioneers of a century ago would be amazed by what's become of 'Retail's Big Show.'
On January 17-20, over 33,000 retailers from across the globe will descend on New York's Javits Convention Center for educational sessions, networking, and a look at the technology shaping the industry.
Throughout the four-day event, there will be numerous opportunities to discover how Salesforce customers are redefining retail marketing, sales and service. Let's take a look at a few must-see highlights!
Witness the Retail Lifecycle with Design Within Reach
The best brands—like modern furniture retailer Design Within Reach—see the world through the eyes of their customers. At NRF, that's exactly what you'll be able to do by visiting Salesforce Booth 4243 on January 17 (10:00-3:00) and January 18 (9:00-5:00).

There, you'll be able to interact with members of the retailer's sales team, and witness first hand what a shopper experiences when designing a living space with a custom app, engaging with an associate in store, and more. You'll also have the opportunity to see how you can deliver amazing marketing, sales and service experiences with solutions for web, social, mobile, in-store and the contact center.
Discover Macy's Secret to Personalized Shopper Journeys
Sharp retailers like Macy's are redefining the way the industry delivers true, 1-to-1 personalization across the shopper journey.
Join Yasir Anwar, Macy's and Bloomingdale's Group VP and Head of Digital Technology, and Salesforce SVP Retail, Shelley Bransten, as they discuss how Macy's leverages Salesforce to deploy mobile apps to reduce friction along each shopper touchpoint to build lasting customer connections. Additional topics include empowering employees with mobile, analytics and collaboration tools, reimagining stores, and agile innovation.
The session, which will be held on January 17 (10:15-10:45) in Big Ideas Room 2, Level 1 of the Javits Center, is sure to fill up fast. Be sure to pre-register today (and be entered to win a $500 gift card to Macy's).
Pop Into TOMS Retail Shopping Experience
A comfortable pair of shoes and a great cup of coffee—what more could any NRF attendee wish for? At the TOMS pop-up store experience, you'll not only have the opportunity to take a relaxing break, but also see first-hand how Salesforce solutions for marketing, sales and service empower the retailer to deliver exceptional experiences.
Be sure to join the fun in the South Concourse just outside of Hall E in the Javits Center on January 17 (10:00-3:00) and January 18 and 19 (9:00-5:00). In addition to experiencing Salesforce in a real-world setting, you'll be helping a great cause with each TOMS purchase!
Tour the Future of Retail Innovation
One sells stylish menswear, the other modern furniture. While their products are markedly different, Suitsupply and Design Within Reach share a commitment to the customer. How do they do it?

By special invitation, you can gain an exclusive behind-the-scenes tour of both retailers' stores in Soho (January 17, 4:15-8:30).
The stops will include customer-led thought leadership discussions (not to mention cocktails and appetizers). You'll hear how the Salesforce1 Mobile App empowers associates to interact with customers on the store floor, and how to scale 1-to-1 personalization and deliver unique experiences via mobile and social solutions.

Experience a Retail Journey Today
Clearly, much has changed since the first NRF convention over a century ago. We're looking forward to seeing you in New York—the best is yet to come.
In the meantime, check out how Salesforce Marketing Cloud can power journeys for your retail customers. Over the course of seven days, you'll see what your customers can experience with personalized emails, ads, mobile messages, recommendations and more.