13 Ways to Be a More Productive Sales Rep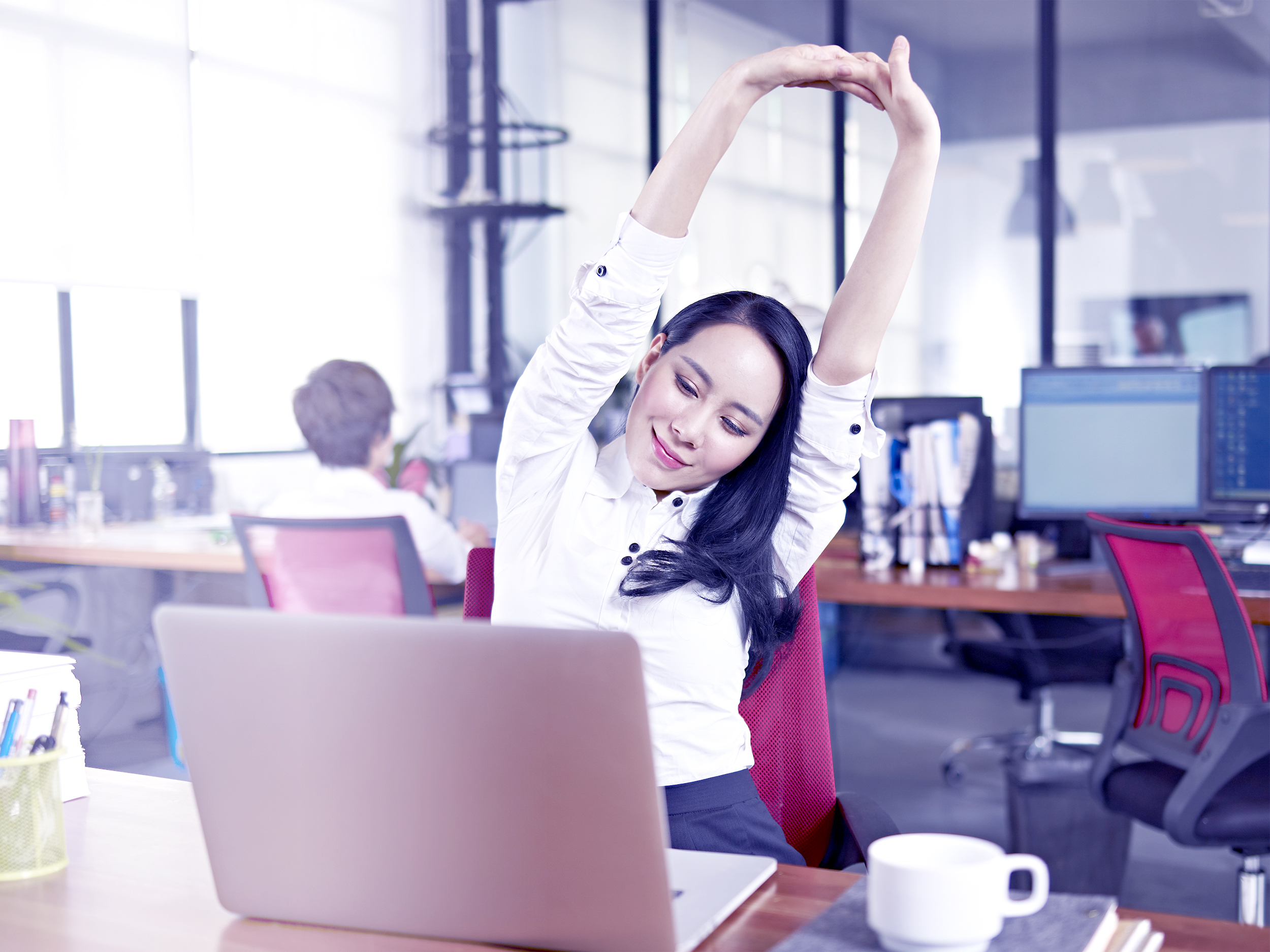 The bad news: 68% of a sales rep's time is spent not selling.
The good news: Many minor tasks eating up salespeople's time can be automated, streamlined, or simplified.
In a new e-book from Salesforce, 5 Secrets of the Most Productive Salespeople, we explain how sales reps can take back their time selling in the field, focusing on what really matters: connecting with customers. We also share first-hand tips from five sales leaders who have reached exemplary sales performance.
Check out these 13 tips from the e-book. These tips merely scratch the surface of what the e-book includes, so download it now for many more productivity secrets.
1. Get enough sleep. The one thing every sales rep should prioritize: sufficient sleep. According to sleep expert Daniel Kripke, 6.5-7.5 hours of sleep is prime.
2. Move. According to recent research, people who exercise during their workdays were 23% more productive on those days than days when they didn't exercise. Planning a morning run or other exercise (it helps to enjoy it!) helps you hit the ground running when you open your laptop and start making calls.
3. Consider 90-minute working blocks. Most people can only concentrate for 90 minutes on a given task. Try stepping away from your desk or taking a break between meetings every 90 minutes to refocus and get a second wind of productivity.
4. Refuel correctly. It's tough to stay focused if you're hungry! Check out these tips for healthy eating from Salesforce's nutritionist, and aim to regularly include protein, water, and fiber.
5. Become a better mobile salesperson. Download important documents, maps, and presentations to your phone for offline use. Download a few industry podcasts so you can learn something new while you're waiting in traffic. And consider a mobile SIM card from a different service provider in case of a dead zone.
6. Combine multiple apps into one. It takes a certain skillset to juggle dozens of accounts, manage countless meetings, and respond to dozens of follow-up emails and tasks every day. With so much to handle, sales professionals need a way to sell and stay organized, no matter where they are. With the Salesforce1 Mobile App, salespeople can schedule their days, automate repetitive tasks, and do everything they'd normally do in their CRM via mobile device.
7. Track your time. How much time does it actually take to research a lead, send an email, or check LinkedIn? Carefully observe how you spend a day working — the results may surprise you. Plenty of apps can track the hours and minutes you spend on various tasks (check this list).
8. Be the boss of your own calendar. Schedule 20-minute meetings instead of 30, check your email only at predetermined times, and pay attention to task time vs. priority. For example, if you wanted a task to take you only 45 minutes but it's sluggishly dragging into an hour and a half, move on to something else and return fresh later.
9. Automate small tasks. For example, use keyboard shortcuts on your computer or mobile device to automatically type frequently used words or phrases. Use a social scheduling tool like Social Studio to write tweets ahead of time. Save reading materials for later when you have more time with a tool like Instapaper.
10. Revolutionize your inbox. The average salesperson spends almost 30 hours per week just answering emails. SalesforceIQ Inbox is the productive salesperson's solution to the inbox. It brings the data salespeople need right to their email inbox — no more switching between apps, allowing them to close more deals with less busy work.
11. Track the details your leaders need. What are your sales leaders' key metrics? How do they set your quotas and reward you? Map those metrics to what's inside your CRM. You'll be more productive if your managers can simply look up information and reports themselves.
12. Match dashboard formats to the right type of data. For example, in Salesforce, the horizontal bar and vertical column charts are great for showing geographical data, stage or status information, or any data that's part of a single grouping. Pie and donut charts are useful for displaying data that shows proportions of a total. The funnel is best for showing ordered lists like opportunity stage, case status, or lead stage.
13. Use data to your advantage. Every sales rep knows that data is a must for selling successfully. Salespeople today need the right data in the right context, especially on mobile devices where huge datasets are unwieldy. Turn your mobile device into a portable selling machine with an app like Salesforce1 to log calls, check dashboards, and instantly access customer and quota data from everywhere work takes you.
No matter how much you prioritize and plan ahead, the sales professional's to-do list can still feel overwhelming at times. But by adopting a few secrets from the pros, you can increase productivity substantially and focus more of your time on what counts.