The January 2016 Release is Now Live in the Marketing Cloud!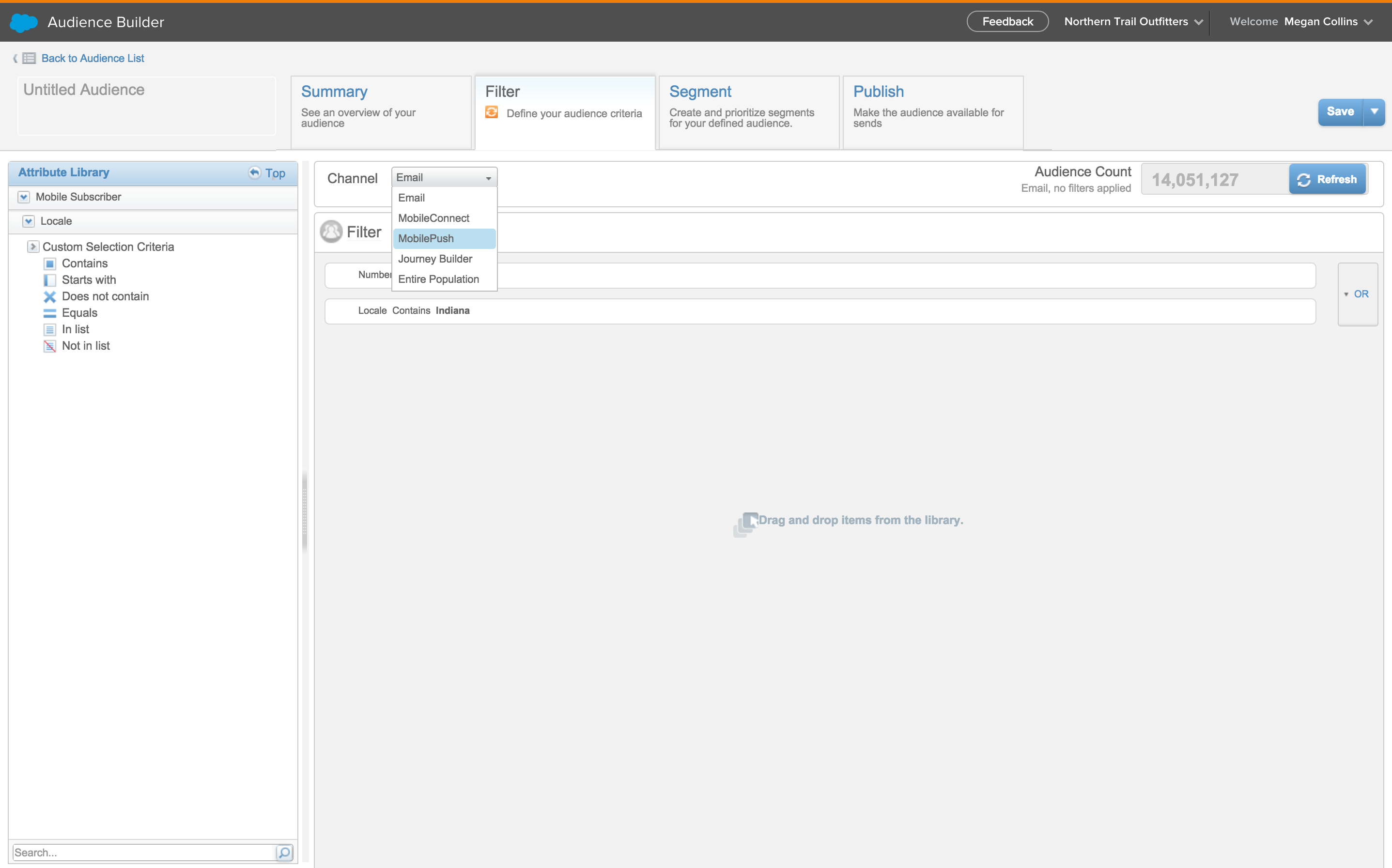 The January 2016 Release is Now Live in the Marketing Cloud!

This will be the first of six releases for the Marketing Cloud this year. We are excited to start off this year with these great new additions to the Marketing Cloud and even more ways to optimize the customer journey!

With the January Release, Marketing Cloud is now fully connected across the Salesforce Customer Success Platform, thanks to the addition of some exciting new features. We are excited to share that we are officially moving to rebrand the Marketing Cloud Connector as Marketing Cloud Connect. Over the next several releases, you will begin to see these branding changes and more coming your way as we continue to integrate very tightly across the Salesforce Customer Success Platform.

Below are the highlights of this release:
1. Marketing Cloud Connect: Along with this new branding, we have four amazing new features that make our vision of the connected customer experience more of a reality. These great new additions to Marketing Cloud Connect allow you to create more personalized 1-to-1 digital marketing across all of your customer engagement. Tailor every interaction based on specific customer actions to deliver timely, relevant content that reaches customers when, where and how they prefer. And it allows you to build and leverage that single view of the customer across your entire organization. Learn more!

2. Journey Builder Sales and Service Cloud Events & Activities: Marketing Cloud Connect customers with Journey Builder will now be able to connect customer interactions across Marketing, Sales, Service, apps and more, with new Sales and Service Cloud Entry Events and Activities available directly within Journey Builder. Learn more!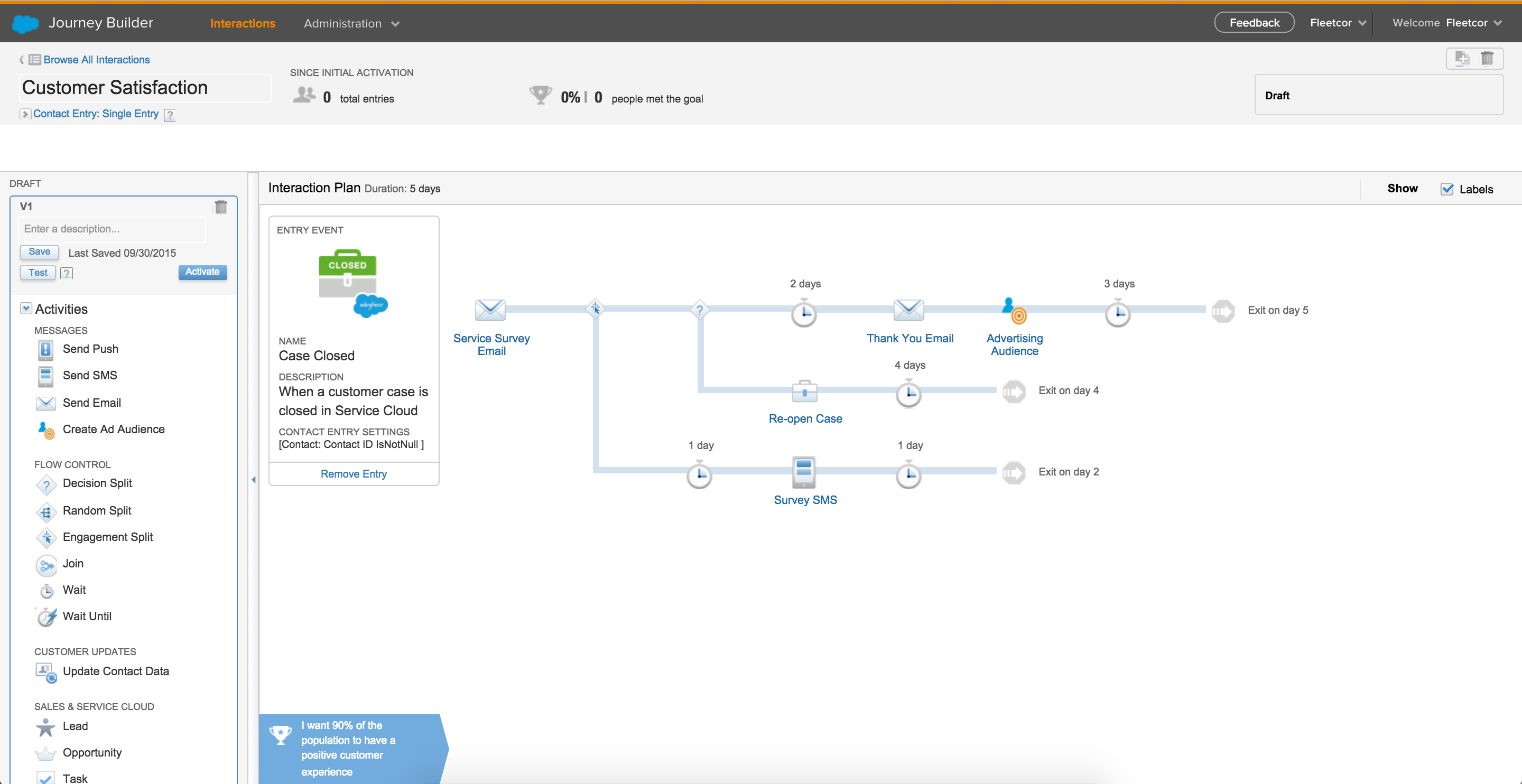 3. Data Stream: Marketing Cloud Connect customers now have direct access to the complete Salesforce CRM, directly within Marketing Cloud, with simple point & click integration and continuous data refresh. Learn more!

4. Multi-Org Configuration: Enterprise 2.0 accounts will now have the ability to integrate to a Salesforce Org at the Business Unit level, allowing one Marketing Cloud Enterprise 2.0 account to connect with multiple Salesforce Orgs. Learn more!

5. Connected App Authentication: Connected App Authentication is a new Security and Authentication method for Marketing Cloud Connect that will lift the API limits and alleviate the need to use passwords in the Marketing Cloud for integration. Learn more!

6. Audience Builder Audiences in MobileConnect and MobilePush: Customers now have the ability to create and publish MobileConnect and MobilePush audiences within Audience Builder and access directly inside the MobileConnect and MobilePush applications as sendable lists. Learn more!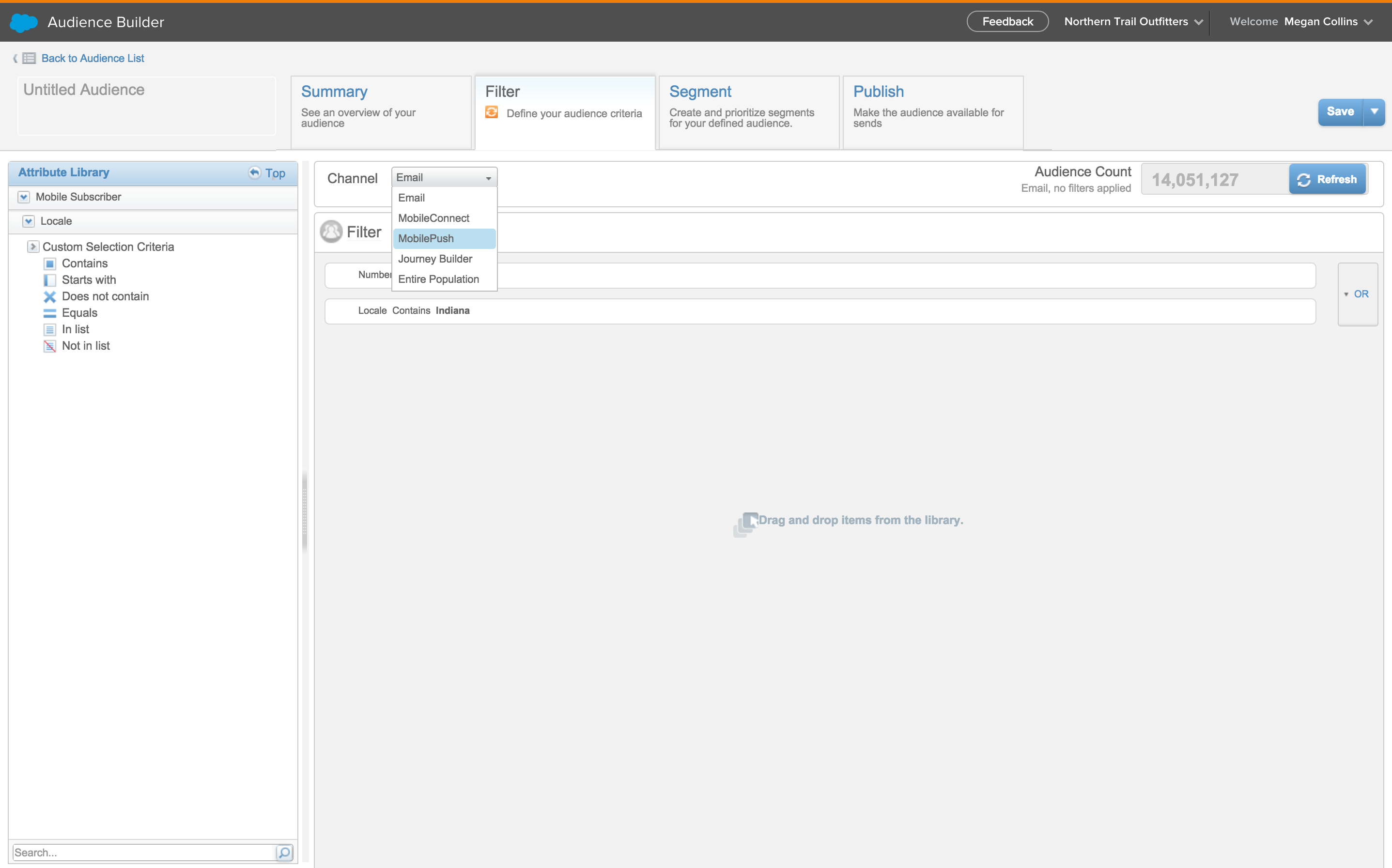 7. Decision Split Activity Enhancements: The Decision Split Activity within Journey Builder now supports the ability to create up to 20 paths in one activity. This makes it easier for customers to build an interaction with a more complex use case. Learn more!

8. Attributes Protected by Field Level Encryption: Customers are now able to create audiences from data extensions that contain encrypted fields, where the data attributes stored in the Marketing Cloud are encrypted to ensure data privacy and results in an additional level of security. Learn more!

9. Ability to Create Audiences for Onboarding Partners in Journey Builder: Customers will be able to create audiences to send to onboarding partners directly in Journey Builder, as these services become available from third-party onboarding partners. Learn more!

10. CloudPages is Officially Replacing SocialPages: CloudPages is a more efficient way to manage web content. In addition to publishing Facebook Tabs, customers can now create great content to help increase audience engagement wherever they are engaging with a brand, such as Landing Pages, Microsites and MobilePush pages. As of December 31st, 2016, Cloudpages will have officially replaced SocialPages. Learn more!

Want to connect with like-minded marketers in your local area?! Get ready to lear about our awesome User Group Program! Visit this landing page now live on et.com for more information on how to join a group in your area.
Please read the release notes for more details about these awesome new additions to the customer journey!