Salesforce Partners with HP on New Next-Gen Mobile Computing Platform for a Seamless Work Experience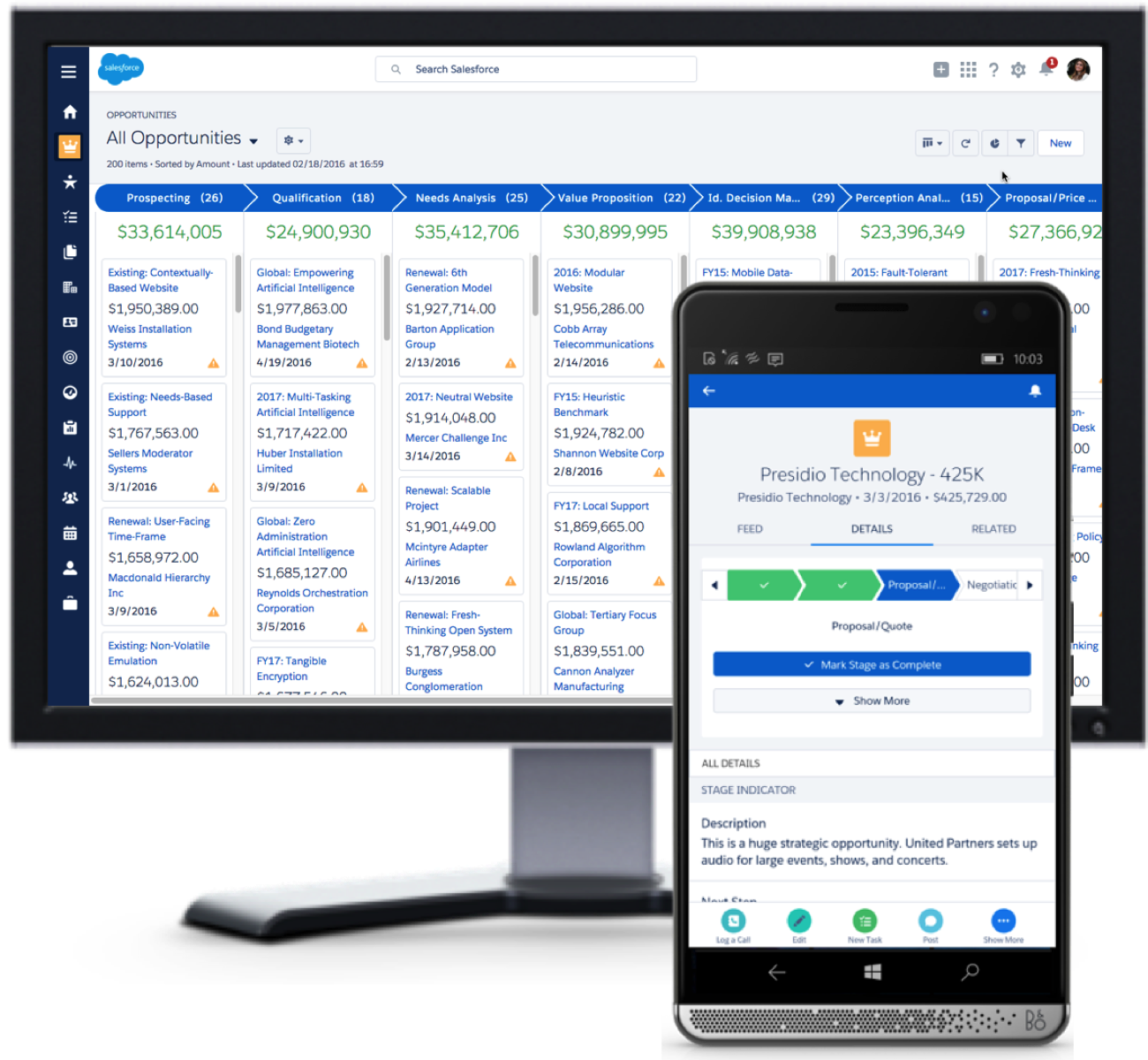 Businesses are becoming increasingly mobile and employees need solutions that enable them to move faster and make smarter decisions on the go. Sales reps are on the forefront of this change, as they're constantly on the road meeting with customers, and need tools that can help them sell faster.
That's why Salesforce is partnering with HP on their new Windows mobile device, the HP Elite x3, to put the power of the world's #1 CRM platform and Salesforce1 in the hands of every HP Elite x3 user.
The HP Elite x3 is designed to deliver phablet, laptop, and desktop productivity in a single device, making it perfect for the inherently-mobile life of the sales rep. With this new partnership, users are empowered with a seamless CRM experience on the HP Elite x3's next-gen mobility platform. Salesforce1 on the new HP Elite x3 empowers users to run their businesses from their mobile devices with powerful tools that work in the cloud, keeping them up-to-date with whatever real-time data they need.

Now, sales reps can use Salesforce1 on the HP Elite x3 to manage and update all their customer and CRM data faster than ever, and perform key actions to drive business forward on-the-go. Every HP Elite x3 user can:
View and Update Forecasts: Reps are empowered to manage opportunities with customization features that make Salesforce work the way you want it to—update, access and analyze the latest account information all on your mobile device.
Manage the Entire Lead-to-Cash Lifecycle: Sales reps can quickly respond to discount requests directly from their mobile device. For example, approval requests will be automatically sent to the appropriate Salesforce1-enabled device, so their manager or finance department can immediately approve or deny.
Turn Insights into Action: Salesforce1 delivers data-driven insights to sales reps and empowers them to take action.
Salesforce will be showcasing Salesforce1 and Salesforce Lightning on the Elite x3 all week in HP's booth at Mobile World Congress. If you're not at Mobile World Congress, learn more about the HP Elite x3 here and our partnership with Microsoft here.