Salesforce Q3 Advertising Index Shows Mobile App Install Costs Vary Widely by Geography and Type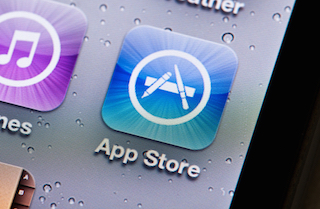 More and more time is spent within mobile apps each and every day. According to eMarketer, non-voice time spent on smartphones and tablets reached just under three hours per day in 2015 in the United States, and 90% of that time is spent within mobile apps (Flurry).
In the brand new Q3 2015 Salesforce Advertising Index, we aggregated the performance of Facebook, Instagram, LinkedIn, and Twitter ads across more than two trillion ad impressions and 200 billion ad engagements managed by Salesforce Marketing Cloud customers from July 2015 to September 2015 to provide key insights for global advertisers. Earlier this week we dove into overall performance, and in this post we want to focus on mobile app installs specifically.
Mobile app advertisers tend to run multi-region campaigns that strongly focus on specific markets that deliver effectively priced app installs with concrete ROAS (return on ad spend). The Facebook CPI (cost per install) for all mobile app install campaigns was $3.87 and the CPM (cost per thousand impressions) was $6.48 across 14 fourteen different countries ranging from Australia to Brazil to Germany to Japan to the United States.
The two Latin American countries, Brazil and Mexico, have the lowest CPI at $0.87 and $0.44, respectively. New Zealand has the highest mobile app install costs at $12.80 and Australia has the third highest at $6.04. For a full breakdown of the CPI and CPM for each country, check out the full report in addition to the below graphic.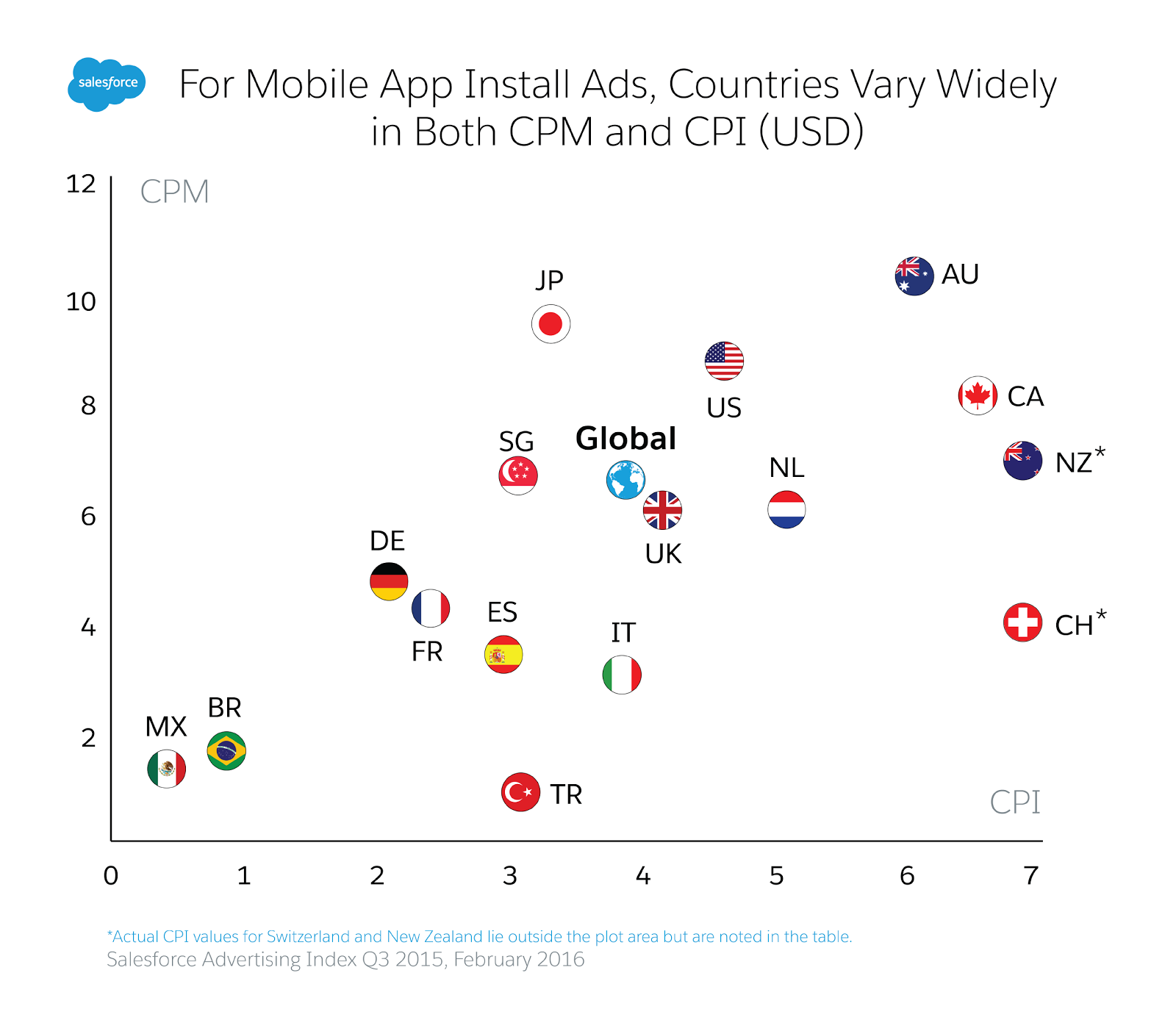 There are different advertising market dynamics present when looking at various app categories, and mobile apps have evolved from being pervasive across specific industries like gaming to something that consumes almost every single industry. So in addition to overall costs per install, we looked at four different app types across the U.S. and U.K. including:
Casual gaming: Any mobile game, usually with a freemium or free-to-play model that monetizes with in-app purchases. These are the least expensive apps for installs in both markets.
Brand and e-commerce apps: Where the app itself is free, and the business value is derived from improving brand loyalty or direct e-commerce purchases.
Subscription products: Apps that include a monthly subscription fee.
Social casino: Games that mimic traditional casino games, but with virtual prizes only (not real-money rewards). These are the most expensive apps for installs in both markets.
In the U.K., social casino apps were over 4x more expensive per install than casual games, and this category was over 2x more expensive in the U.S.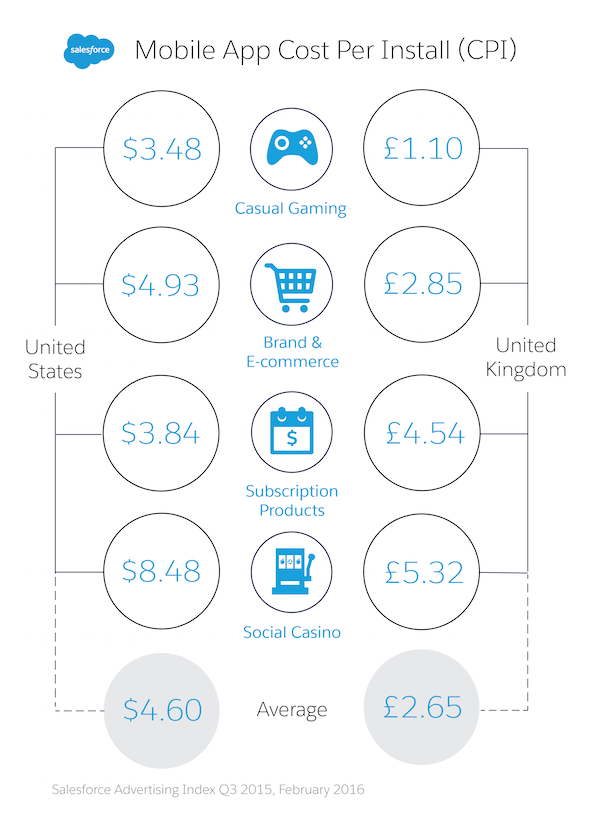 Use marketing, sales, and service data in Salesforce to target your digital advertising and run campaigns and drive installs across Facebook, Instagram, Twitter, LinkedIn.
Check out the full report, including a detailed Facebook breakdown by industry, video advertising trends, and LinkedIn performance.