How We Celebrated 'Success Community Day' at Salesforce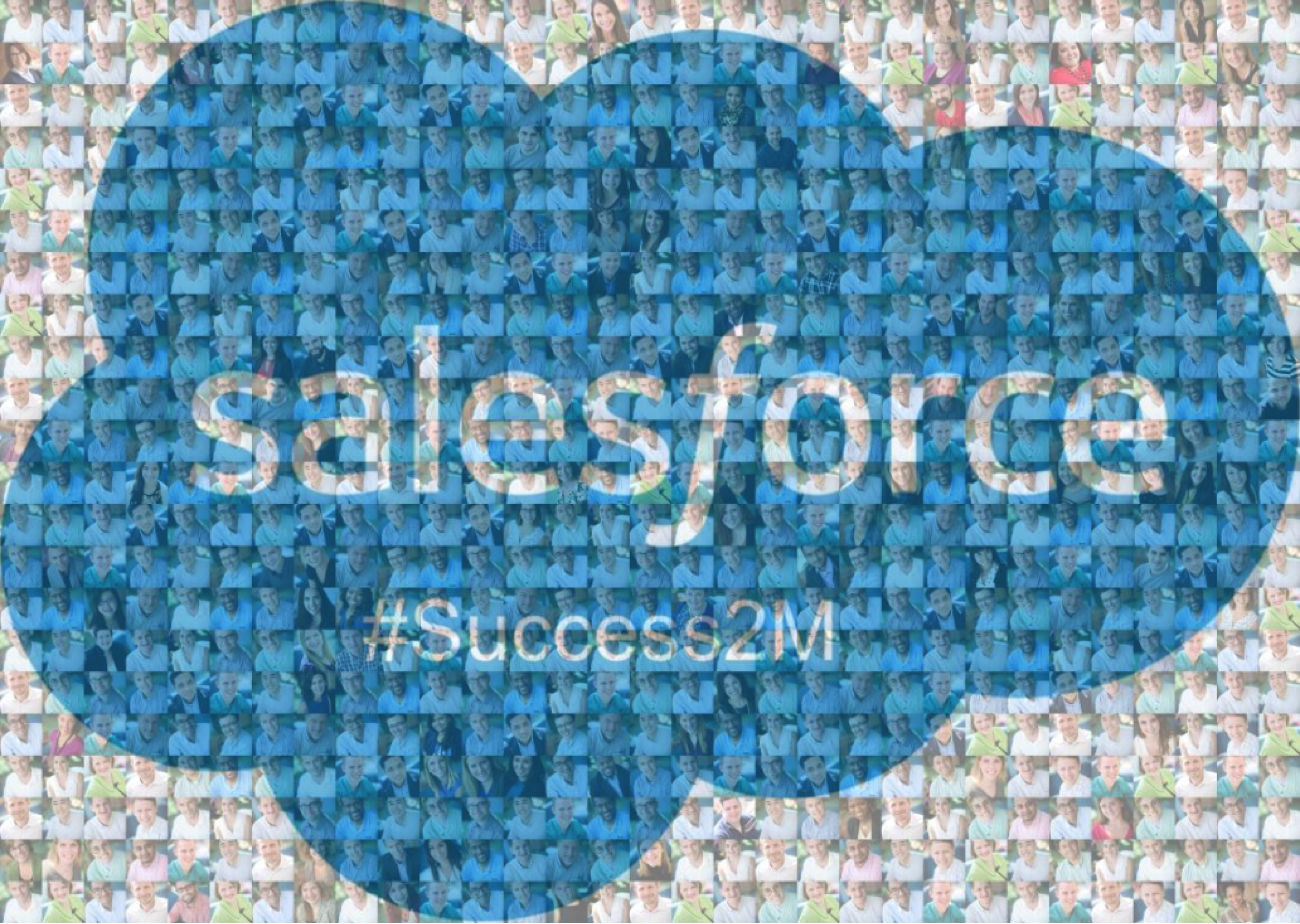 We have some exciting news to share from the Salesforce Success Community, we've recently hit two million members! A little over a year after hitting one million, we've hit our next milestone. February 22nd, 2015 will forever go down as the inaugural Success Community Day! The Community helped celebrate this amazing milestone with 50+ posts in the Success Community, 500+ tweets using the official hashtag #Success2M, and 7+ community-led blog posts! Here are some highlights from the day:
Official tweet and image for the day!
It's Salesforce Success Community Day! To celebrate our 2M member milestone, tweet thanks to a member. #Success2M pic.twitter.com/52pvK2C4TJ

— Salesforce (@salesforce) February 22, 2016
Top Tweets
Do you have 2 million resources at your fingertips? You do with @salesforce Success Community #Success2M https://t.co/MbsmiXgtBh

— elizabeth davidson (@eliz_beth) February 22, 2016
Thank you for SalesForce Bloggers, for sharing your original content with others. #TheMoreUKnow #Success2M https://t.co/5N8YDhI956

— Jennifer Lee (@jenwlee) February 22, 2016
Best part about being a @salesforceadmns? Hands down - https://t.co/AkC4gEgy3M and all the peeps there! #success2m

— Nana Gregg (@nanahg3) February 22, 2016
How could I not absorb @salesforce knowledge from these two admin experts? @brentdowney @SteveMoForce #success2M pic.twitter.com/cPrC6YUihS

— Jennifer Wobser (@crmsalesgem) February 22, 2016
Another cool thing about #Success2M are the friendships formed like the one with @DZieg11. #evenyear

— Nick Lindberg (@NickersUniverse) February 22, 2016
You had me at hello...or welcome! Congrats on two million members in the @salesforce Success Community! #Success2M pic.twitter.com/ec191ZDEZH

— Eric Dreshfield (@ericdresh) February 22, 2016
#Success2M – Did you know the Salesforce Community has over 2Million members?! https://t.co/MWKPGlmMiu pic.twitter.com/JEmd0hQKg8

— ☁️Lauren Jordan☁️ (@SaaSyGeek) February 22, 2016
Thanks too many people to name who have helped me by sharing solutions #Success2M pic.twitter.com/ZhgTjn8iVA

— Daniel Peter (@danieljpeter) February 22, 2016
Celebrating success of 2M strong member! Thank you @crmsalesgem for all awesome things you do for the community! #Success2M

— Johan Yu (@simplysfdc) February 22, 2016
Thanks to everyone for contributing to the very first @salesforce Success Community Day! #Success2M

🎉🎊🎉🎊🎉🎊🎉 pic.twitter.com/Jz7AVj3xkb

— Claudio Castro (@claudioxcastro) February 23, 2016