Why Your Homegrown Service Solution is Making You Lose Customers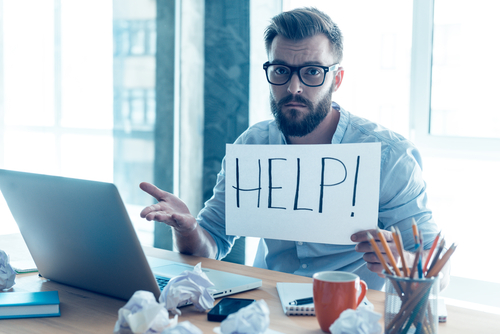 It's no secret that today's service landscape is changing - with on-demand services that promote instant gratification, delivering an experience that satisfies a customer's expectations is getting more challenging than ever. For many organizations, their current customer service solution just can't keep up with the rapidly changing world — or the demands of customers that come with it. Now, no one knows your customers better than you — that's why you may have built a solution to specifically meet the unique needs of your unique customers. But there are 3 key reasons why this solution may not be up to snuff.
1. Operational costs are running through the roof!
As companies grow and add functionality to keep up with the needs of their customers, the solutions they're building are growingly increasingly expensive to maintain. Applications that are built in-house start to become a burden on the organization as the administrative overhead associated with maintaining these disparate systems grows.
2. Agents don't have the tools to respond to customer's needs
Customers are increasingly expecting service wherever they are, whenever they are — whether that be self-service, service on social channels, or in-app service. And these expectations are changing very rapidly. When companies use homegrown solutions to deal with customer requests, their agents aren't empowered with tools to most quickly and efficiently respond to these customer needs. Customer satisfaction suffers as a result!
3. No flexibility as growth accelerates
Rapid growth is a problem many organizations would love to have! However, to grow successfully, companies need to be flexible and be able to adjust as their size increases. The same applies to the applications they use — and the way that they provide customer service as they scale.
Want to learn more? We partnered with Nucleus Research to find out how Service Cloud is helping companies with homegrown customer service applications solve these challenges as they transition to Salesforce and transform their customer's experience. Download the guidebook!