Why Salesforce Certification Really Matters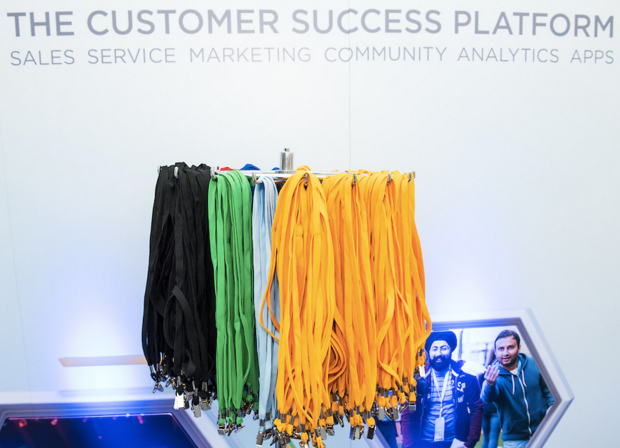 When I joined Salesforce in 2013, I did not know I would be required to become Salesforce Certified. I had designed, deployed and used a variety of Salesforce applications dating back to 2003, but I had not taken an exam of any kind since graduating from university. Preparing for, and ultimately taking, exams was not on my list of things I ever wanted to do again. I was excited to begin my new career, but in truth I was not excited to be tested. Not only did I learn that I needed to get certified, but also I learned I needed to complete five certifications.
What happened next truly surprised me. It turns out that a well designed certification process, like the one developed by Salesforce University, is about training people not to miss the proverbial forest because of the proverbial trees. Understanding the holistic value of the platform is much more important than being able to stand-up and administer Salesforce CRM, to deploy Service Cloud for a B2C call center or empower 1-to-1 Customer Journeys through the Marketing Cloud. Certification is about learning to identify the connections between the different products for the purpose of deriving exponentially greater value from the platform as a whole.
The boilerplate reasons for any technical certification, whether Salesforce or some other enterprise platform, are typically the same: Companies are looking for proven professionals; and companies who use certified cloud specialists see smoother deployments and better use of Salesforce. Getting certified boosts your career and enables you to contribute even more to your organization's success. All of these are true. But what I didn't realize was how certification was more about career development than I originally thought.
Across the pantheon of the Salesforce Universe, certifications are loosely divided into four categories: 1) Technical / Developer; 2) Administrative 3) Marketer and 4) Consultant. As a customer-facing employee, I was required to pass two administrative exams, one developer exam and three consulting exams. Salesforce's products are industrial strength and enterprise-class. From the perspectives of functionality, features and administration, this means the products are both wide and deep, which makes for challenging examinations. After completing my second administrative exam, I realized unexpectedly that I was really taking one certification in six parts. This realization helped me, for the first time, become less narrow-minded. The certification process was not simply a hoop to jump through; rather, it was giving me a wide-angle lens through which I could see the entire Salesforce product universe.
Since completing my initial round of five required certifications, I have gone on to complete an additional four. What I know now to be absolutely true (at least when it comes to the Salesforce platform)...
It is easy to miss the Salesforce forest because of the product trees. And the whole Salesforce universe is much greater than the sum of its individual parts.
Our job is not just to help Salesforce customers find solutions to the challenges they have today, but also to help develop innovative solutions to the challenges our customers do not even know they have. From this vantage point, as a Salesforce Certified professional, I am better prepared to help our customers exceed their own expectations.
Want to learn morea bout 5 ways Salesforce Certifications can elevate your career? Download the free e-book.

About the Author
Tal Golan (@TalGolan) is a Director at Salesforce helping customers transform their businesses through the creation of Innovation & Transformation Center