4 Best Practices for Aligning Sales and Finance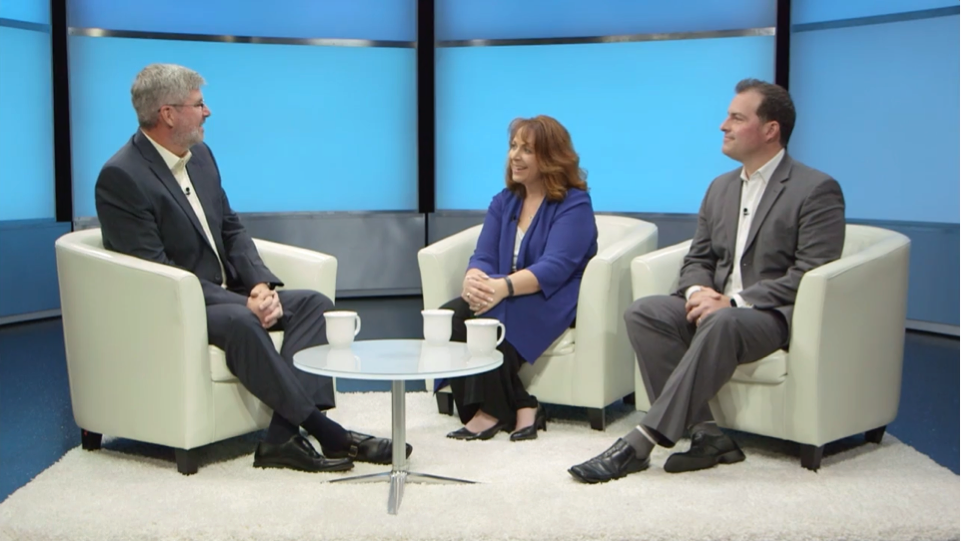 It is the type of mandate that would strike fear in the heart of even the most seasoned leader: grow top-line revenue by 40% in five years — with no new Finance or Sales Support headcount. But Jason Burum, Chief Client Officer at Healthwise, and Darra Wray, Senior Vice President of Finance, are meeting the task head-on with streamlined processes and technology.
On the latest edition of App Talks, Jason and Darra talk about the technology, implementation process, and how team collaboration and transparency are all leading to game-changing results. These efforts are not only impacting their top-line revenue, but also their teams, their entire company, and their customers.
Working with Apttus, here's how Healthwise is achieving these game-changing results.
1. Streamline processes with technology
Optimize processes in your organization in order to implement technology successfully. To change how Healthwise did their work, they had to calculate the value. They also had to build in the time necessary for that to happen.
Jason looked for technology that would streamline the 100% manual quoting and pricing processes his account executives were using. The technology needed to integrate with Salesforce to ensure that unified experience for employees and customers. After seeing the success of Jason's team and gaining a better understanding of the capabilities Apttus offered, Darra got full support to implement the whole suite of Apttus products for revenue management.
2. Create a single source of data truth
Before you can begin making change or implementing new technology, you must build a foundation. "Understand the journey you're on, and the target you're heading for," advises Darra. "What data elements do you need? What do you need to invest in this foundation? Make sure you have it right first."
By taking billing and invoicing out of ERP and integrating it into Salesforce where customer data resided, Darra is creating one single source of data truth for the entire company. "Now we can focus on what matters most," says Darra. "It helps us keep the same level of staff and continue growing at the same rate we need to in order to hit our goals."
3. Focus on user adoption
With the integration of the right technology that's easy to use and all within Salesforce, there was 100% user adoption on the new tool within two weeks. "We were able to triple our average deal size and sales prices thanks to the power of bundling," Jason shares. In addition 85% of Healthwise's new client quotes required no assistance using the new product, making it turnkey for employees.
"Our teams don't want to comb through a 60-page document to find one data point and
then spend time trying to interpret it correctly," Darra says. "With Apttus, we can more easily turn data into useable information that helps everyone be better, more strategic business managers."
4. Ensure transparency and access for everyone
Solidarity — or the ability for multiple teams to come together with a shared vision — not only streamlines processes, but also ensures transparency and access for everyone. "I am client-facing and Darra is financed-focused, and together, we have a common vision along with the rest of the leadership team. That's the crucial stuff right there," shares Jason.
Now everyone has access to the same information, the same customer view, and the same goals. That transparency is huge for Healthwise and will play a big role in helping them maintain their clients' satisfaction and accelerate top-line growth.
Check out Apttus on the AppExchange.
App Talks is a series of conversations with Salesforce customers who have transformed their business using AppExchange business apps.