Best Practices for Successful Online Sales Demos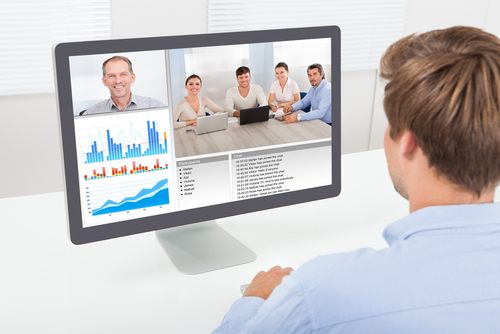 A crucial moment in the sales process is when a product comes to life for the buyer in a personalized demonstration. Today, sales demos increasingly are done online – using cloud-based presentation tools, such as Webex, GoToMeeting and Join.me.
Among the factors driving the growth of online demos are savvier online buyers and the migration of many organizations from traditional field sales to a predominately inside sales model. A Harvard Business Review article states that about 46% of sales organizations are moving to an inside sales model – a model that relies on online resources to extend its reach.
Additionally, the nature of business is changing with more informed customers who expect and often prefer to interact with vendors digitally.
Download our free e-book to to learn the secrets of the world's most productive salespeople.
Preparation is Key
A demo is not just a display of product features – it should tell a story. Successful demos require careful preparation and lots of practice. The best demos are usually scripted – but you'd never know it.
Before you get to the demo, you must have a strong discovery process. Make sure you understand why your prospect wants to see your solution. What challenges do they want you to solve? Understand their organization well, so you can customize the demo to address their needs.
When giving an online demo, it's essential to capture the audience's attention right from the start. Present a compelling vision; illustrate the value prop, or ROI. You're building a story, and all good stories need a strong intro to hook an audience.
In the demo itself, be sure to state the problem in terms a buyer would use, including the consequences of not addressing it. Then introduce the solution. Make sure your demo has an "a-ha" moment. You want your demo to be memorable and have a sense of urgency. When your demo is finished, you want your prospects walking away with an action to move forward in the next step in the discovery.
Test your story. Try it on neutral audiences, as well as your own colleagues. Use their feedback to improve and refine your demo – and practice. The more prepared you are, the higher your chances of a successful demo. Have support resources available every time you demo, just in case you need them.
Personalize the Demo
Do your homework in advance. Research prospects to determine their interests and needs. Use LinkedIn to learn about their background and their role within the organization.
According to Aberdeen Group, best of breed sales teams also rely on engagement analytics to get insights into buyer behaviors. Use these insights to your advantage before the demo by seeing how prospects are interacting with your sales emails and content. See if your content has been shared – and with whom – to identify other stakeholders who could join the demo. Engagement analytics give you valuable insights into prospect roles and relationships within the organization.
Respect the Buyer's Time
Calendar invites need dial-in information and a link to the meeting site. If customers aren't using your online meeting platform, they may need to set it up in advance – alert them to this.
Start with introductions and a summary of previous conversations. Introduce other participants from your side and make their roles are clear.
Use this time to establish a human connection and set expectations. If you have planned to spend time on functionality that seems not to be relevant to the problem, make a note to skip that section.
Pause frequently – make sure the points of differentiation are fully understood. Try to avoid forcing attendees to watch you type. Avoid awkward mouse maneuvers – practice using keyboard shortcuts.
Focus on what you want your audience to learn – not what features you want them to see. Your goal should be to tell the story the prospect needs to hear today, given where they are in their customer journey. Be sure to share how other similar companies use your solution. Be industry or role relevant.
Because there's no body language to watch for in online demos, you need to listen even more carefully. Engagement analytics help provide 'digital listening' so you can prepare before the demo. During the demo, you should ask checking questions to double check on a prospect's feelings. Pay close attention to what's being said and – if you're doing the demo with a colleague – compare notes at the end to see if you heard the same thing.
Finally, don't forget to articulate a plan with next steps at the end of your demo. Be clear about an agreed-upon course of action, including who will follow-up with what items, and thank all attendees for their time – still the best practice for any demo – online or in-person.
Micheline Nijmeh is the CMO for LiveHive, Inc., whose award-winning sales acceleration platform provides engagement analytics to understand buyers' interests and improve sales follow-up. A seasoned Silicon Valley executive, Nijmeh has served as Senior Director, Integrated Global Campaigns at Salesforce.com, where she led the market launch of Salesforce's Chatter and Force platform.