How to Build a High-Growth Business on Salesforce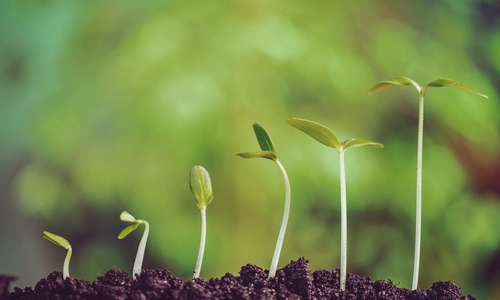 While many may think of CRM when they hear Salesforce, the SaaS giant is so much more than just CRM. It's a robust development platform that supports a growing ecosystem of technology partners solving important business problems. Salesforce's 2015 growth is a testament to its scale and reach. By 2018, the Salesforce ecosystem is projected to provide one million jobs and add $272 billion to local economies.
As I told Forbes in a recent interview, I've built several businesses, and took them through M&A activity and an IPO. I've been fortunate to experience the evolution of technology first hand, from the introduction of web commerce to the explosion of SaaS today, thanks to Salesforce.
Succeeding on Salesforce
Launching a business in the Salesforce ecosystem offers significant opportunities for businesses, entrepreneurs and tech startups. But not everyone will succeed. To launch a successful, long-term business on Salesforce, you must meet three key criteria:
1. Solve a True Market Problem
Don't simply build a company on Salesforce for the sake of building a company on Salesforce. Solve a real business problem. For CloudCraze, this was native enterprise eCommerce, which is an area that extends Salesforce functionality for customers who demand a specific solution.
Over the last few decades, organizations have been conditioned to use highly customized platforms and legacy service providers for their digital commerce offerings because they were the only option available. These solutions cost millions of dollars to implement and maintain, and take two or three years to launch. When we sold Acquity Group, we realized that companies did not want to spend this much time and money to get their commerce offerings up and running. They needed the speed to market and agility that only a true SaaS solution could deliver.
For B2B organizations, this need was particularly apparent. While the B2B market is four times the size of B2C, B2B organizations lagged behind their B2C counterparts when it came to digital commerce capabilities, so our focus at CloudCraze became helping this market. Salesforce provided the perfect platform for a solution.
We've been successful at CloudCraze because we offer organizations the ability to deploy commerce in a matter of weeks at a fraction of the cost on the sophisticated Salesforce platform. And this isn't small commerce sites, it is major players like GE and Coca-Cola.
2. Demonstrate Your Value
The Salesforce ecosystem is large, comprised of thousands of independent software vendors (ISVs) that have built their solutions on top of the Salesforce platform. Salesforce vets these partners based on strict requirements that ensure the integrity of the ISV ecosystem. To set your organization apart and secure a coveted ISV designation, you must demonstrate your business's differentiators and credibility.
We are proud to have become one of only a few Platinum ISV partners. This has helped us expand our company development, marketing and product engineering efforts over the last two quarters to generate significant business growth.
3. Claim a Stake in the Community
We are fortunate to be involved in such a vibrant ecosystem comprised of the most passionate individuals and organizations around. We take full advantage of every opportunity to become more connected in the Salesforce community.
We are opening up our technology to third-party providers and partners that can build market templates on our technology for industry segments. We are creating a community within a community, where people can layer in capabilities like payment processing on top of CloudCraze for industries with specific use cases and needs, such as CPG or manufacturing.
It's all about leveraging the Salesforce partner community to add more value for customers. For example, SteelBrick, which Salesforce recently acquired, does pricing configuration on our technology. This adds value for B2B organizations that need configuration pricing quote tools.

Building our business on Salesforce was the right strategy for CloudCraze, and we are thrilled to be part of this ecosystem. Salesforce is a true market leader, and its year-over-year growth proves that. If you build your business effectively and take advantage of the tremendous opportunity the Salesforce platform offers, you too can build a high-growth business on Salesforce.