4 Ways to Maximize Your Customer Service Productivity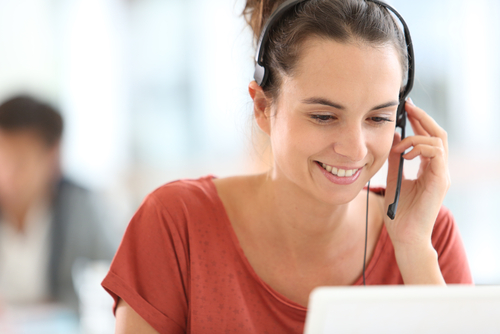 Sure, efficiency is important for every company — but for fast-growing ones, it's vital. When your business is expanding, you don't always have the time or budget to grow your support team at the same pace. So it's critical to have customer support tools that will help you grow without sacrificing the quality of the service you offer or the customer experience you provide. Here are four ways you can make sure your customer service is as productive as possible — no matter how fast you grow:
1) Automate for speed. If you want your agents to be more efficient, eliminate as many repetitive tasks as possible; then they can focused on complex issues or high-value customers. Make sure you have routing systems so inquiries go to the right agents, right away. Set up workflows and notifications to help you speed through repetitive tasks and frequently asked questions and keep every case moving quickly toward resolution. Mobile support tools also increase productivity by letting you help customers and keep an eye on your business from anywhere.
2) Make it easy for agents to find the information they need. Agents work faster when the information they need is readily available. Make sure your helpdesk solution lets you consolidate your support content in a powerful knowledge base. It's best to have one that can be updated as simply as cutting and pasting content, so your service team can easily update solutions without a web designer. Capabilities like notes and notifications also let your agents collaborate with other parts of your organization. All of this helps you get customers the help they need, lickity split.
3) Provide a self-service support center. Today's customers like to find their own answers, with 72% stating that they'd rather use a company's web site than pick up the phone or email support. For small and fast-growing businesses, self-service is also a cost-effective way to offer 24/7 customer support. Make sure your support center content is consistently updated, and that your support site shares your website's look and feel. To be even more helpful, consider including graphics and videos that will make it even easier for customers to help themselves. (For best practices on offering efficient self-service, check out our e-book here.)
4) Empower agents to go above and beyond. Your agents can't move fast if they constantly have to reach out to a manager for basic decisions. If you want to scale support during busy times, you need to give employees permission to resolve issues themselves or to go the extra mile for customers by offering things like free shipping or replacement products. Give agents some extra autonomy, and you'll find their productivity skyrockets, too.
Efficiency Galore
Go ahead — Try these four tips and watch your service team grow smooth, sleek, and enviably efficient. Your support team will thank you, and your customers will adore you.
To learn more about Desk.com, start a free trial here.
Want more customer service best practices? Check out the interactive infographic!