SalesforceIQ Powers Outlook Users with Relationship Intelligence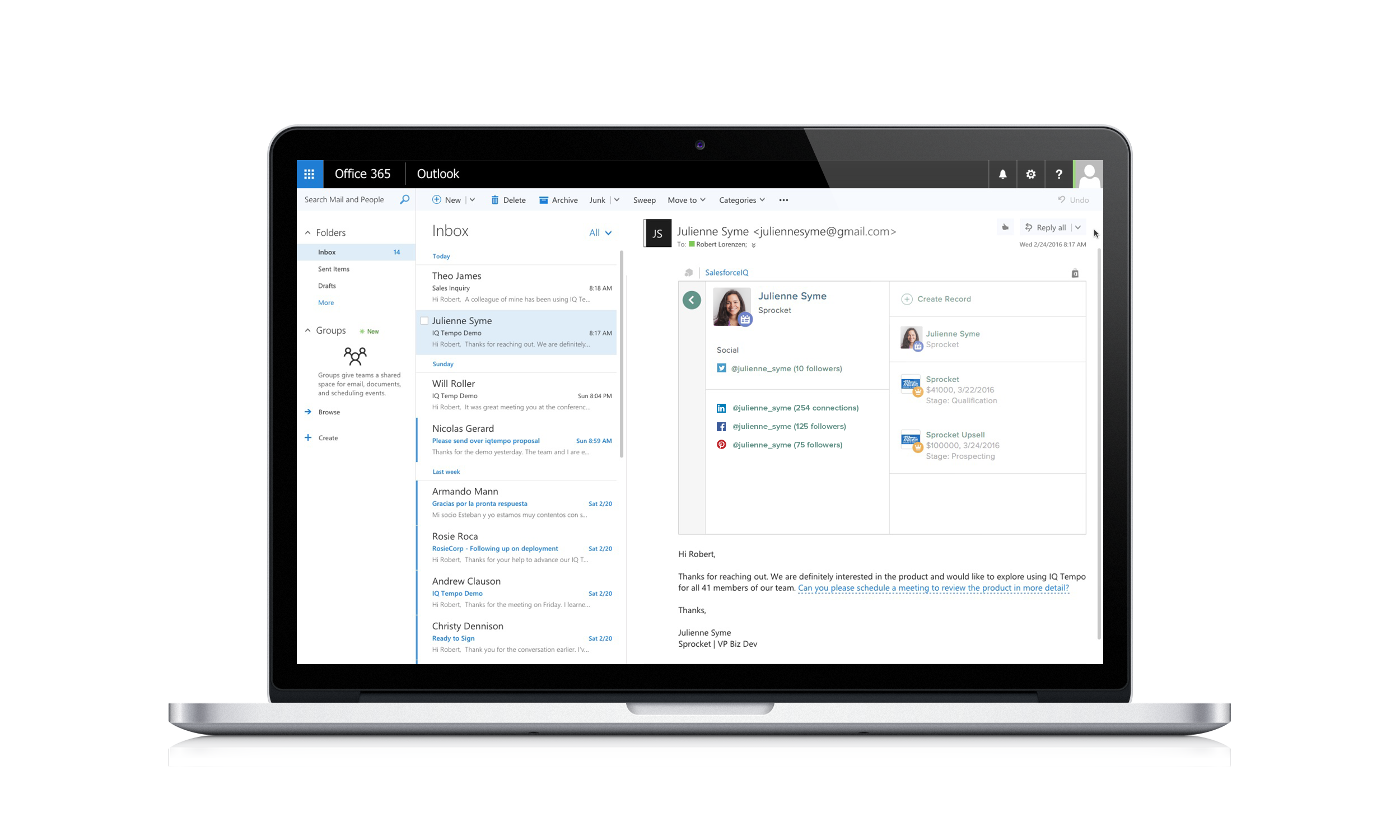 At SalesforceIQ, we envision the future of selling for all businesses becoming more intelligent. That's why we're pioneering the data-driven technologies to help power sales for the modern business. By leveraging and unifying customer data, we're building smarter tools to supercharge sales professionals to work more intelligently and efficiently than ever before. SalesforceIQ Inbox is a Salesforce add-on that provides every Sales Cloud user with an intelligent inbox, integrating CRM data with email and calendar and allowing reps to sell smarter from everywhere they work.
Today, we've achieved a major milestone here at SalesforceIQ with the launch of SalesforceIQ Inbox for Outlook, extending the power of our Relationship Intelligence™ technology to Microsoft Outlook and Salesforce joint customers.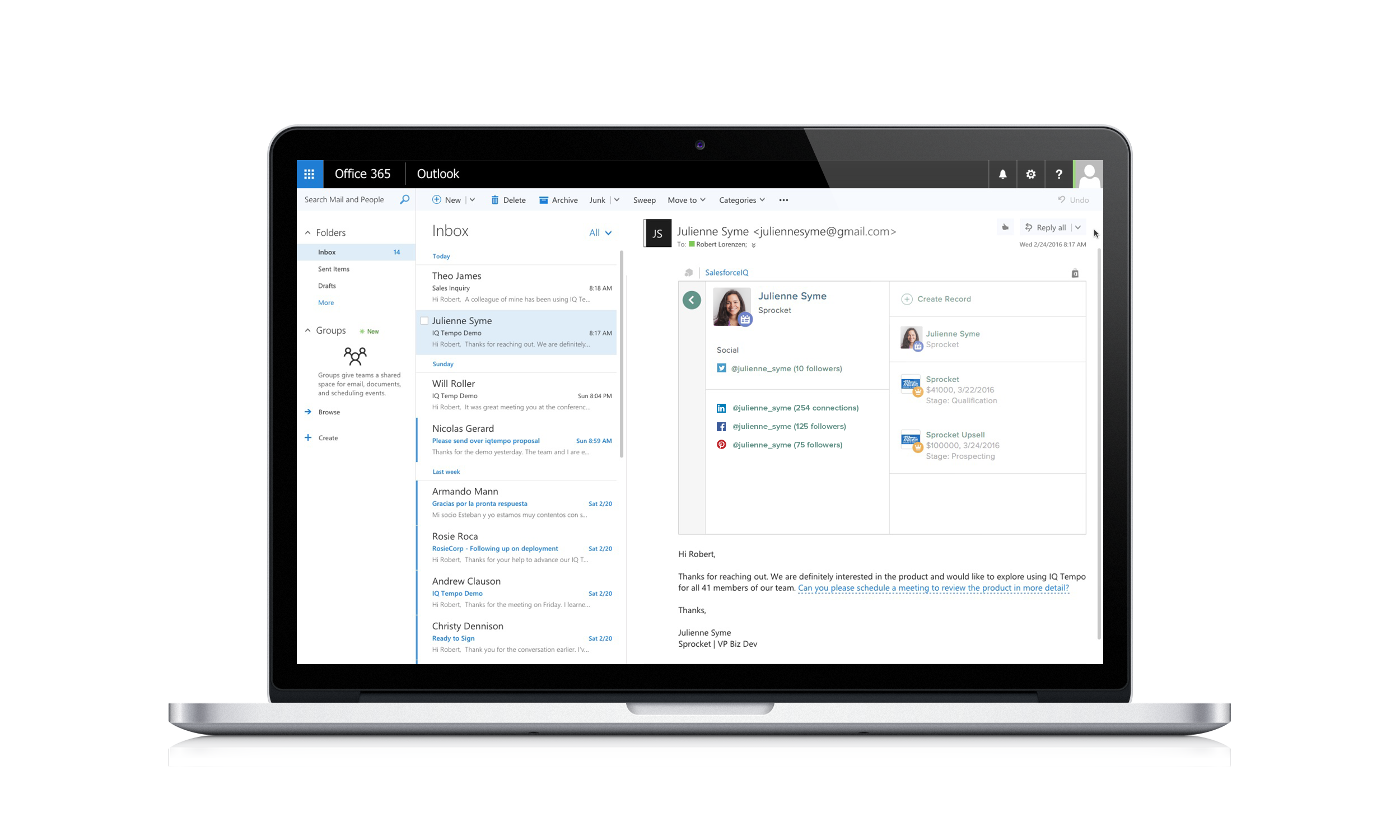 Since our Beta release of SalesforceIQ Inbox at Dreamforce, we've received a phenomenal response to the smart features that enable sales reps to identify new opportunities, stay on top of deals, and close directly from their inbox. Early Inbox customers, such as New York Post, RingDNA and Infer, have already seen great success with the apps. Yet a good amount of the customer feedback we heard was to bring the power of Relationship Intelligence to Outlook. With more than 400 million users, Outlook, is the world's #1 email client and is currently used by the vast majority of Sales Cloud users. With today's announcement, we're excited to meet our customers' enthusiasm for Inbox with the release of the Inbox for Outlook add-in!
To learn more about SalesforceIQ Inbox for Outlook, register for our webinar here. Ready to give SalesforceIQ Inbox for Outlook a try? Contact your rep to get access today!