Why You Should Use Social Media Monitoring To Bring Customer Service and Marketing Teams Together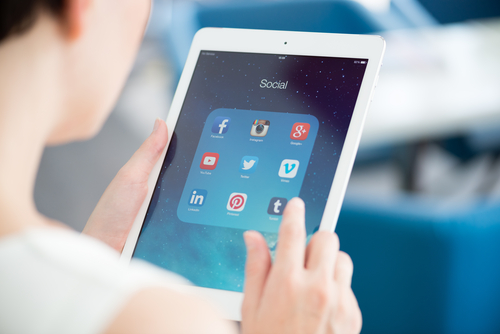 Businesses spend thousands of dollars trying to convince new customers to try their products or services. But winning one-time customers isn't the ultimate goal. For most businesses, the best thing that can happen is that new customers will enjoy the experience so much, they'll return again and again.
Despite the value of repeat business, many organizations still invest the majority of their time in new customers. With good customer service and strategic after-sales marketing, however, companies can increase the odds that a first-time buyer will come back for more. Through social media monitoring, businesses can identify opportunities to increase loyalty and boost sales.
Customer Service and Marketing Meet
In too many businesses, marketing and customer service teams operate separately; rarely communicating about the work they're doing each day. The interactions they have with customers are equally important, though, since customers can solely base their purchasing decisions on them. Marketing teams work hard to convert customers, but all of that hard work will be for nothing if customer service teams are scaring those customers away.
The good news is, much of this information is clearly visible on social media. Business leaders can monitor their social media interactions and determine exactly where communication is breaking down. Not only can they observe the hard work marketing teams put in each day, but they can see what customers are saying and how employees respond to those very public comments.
Social Media Monitoring
With so many tools available to monitor social media, businesses feel the pressure to set up alerts so that they can be proactive in their online efforts. But in many cases, organizations leave it up to their marketing teams to track any online brand mentions. Marketers are great at getting the word out about a brand, but a skilled customer service representative has the background and training necessary to handle any online complaints.
When marketers handle customer complaints on social media, they often cut customer service teams out of the process. This can lead to resentment, as well as confusion, both of which can be bad for customer relations. Instead, notifications should be set to filter through a business's existing software setup, serving as tickets that are then assigned to appropriate team members for a response.
Integrated Solutions
The first step toward streamlining pre- and post-purchase marketing is to connect the solutions used by marketing, sales, and customer service teams to manage customer interactions. CRMs like Salesforce offer sales and marketing modules that can also track social media mentions. In addition to notifying appropriate team members of social media mentions, representatives will be able to see a customer's previous interactions with their brand on social media, which will in turn help them provide more accurate service.
With today's helpdesk software, social media mentions can flow seamlessly from an online platform to the helpdesk, where they are assigned to the appropriate party for a response. Marketing messages can be routed to marketing team members and complaints can go directly to a qualified customer service operator for response and resolution.
Co-Training
One reason businesses see a divide between customer service and marketing teams is that they work separately. Businesses should encourage regular collaboration between these teams, possibly even allowing each team member to spend a day working with the other team to see how they operate. Policies should be consistent between the two teams to make sure they understand the organization's bigger-picture stance on customer relations.
Group training can be an effective way to create a stronger bond between customer service and marketing teams, especially if participants work together to come up with solutions to common issues. Businesses should consider occasionally hosting a retreat or group luncheon where both teams get away from their desks and meet as a group.
With the right tools, a business can easily manage social media mentions between its customer service and marketing teams. However, it's important that in addition to filtering incoming requests, businesses encourage all teams to work together. When customer service representatives and marketing teams collaborate, the result is a better experience for customers, which can strengthen a business's loyal customer base.
About the Author
A journalist and digital consultant, John Boitnott has worked at TV, newspapers, radio and internet companies for 20 years. He's an advisor at StartupGrind.com and has written for Fast Company, NBC, Inc Magazine, Entrepreneur, USAToday and Venturebeat among others.