How Sales Leaders Can Spend More Time Selling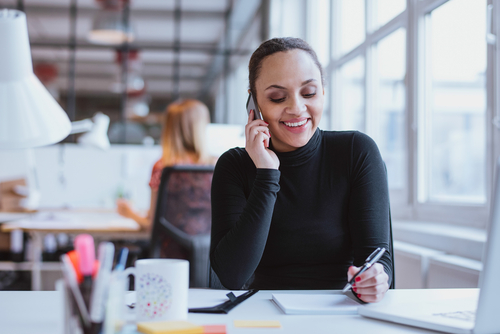 Do you remember the first time you went to a hotel room that had an in-room coffee maker? I do—it was nearly 25 years ago, when I was trainer for a seminar company called CareerTrack (anyone remember them?). I didn't even drink coffee at the time, but I made it, because it was so cool. Today, if you stay at a hotel that doesn't have a coffee maker, you think, "What is wrong with this place?" What happened? You got spoiled. Your expectations are now higher. And hotels responded accordingly—now we want irons, blow dryers, and refrigerators. Yet it's not just hotels...
The bar has been raised by customers everywhere.
In the "old" days, you used to be able to say "I'll put that in the mail to you, and you should get it next week." Those of you with gray hair can recall those days, but the youngsters reading this weren't around yet. Then the fax machine became mainstream in the late 1980's, and you could tell your clients, "I'll fax that right over to you." Oooooh, now our customers got used to faster response times…and got a little more demanding.
More inboxes arrived. Voicemail showed up. Then email. Then instant messaging. Then texting. Then social media, each with its own inbox. You have a voice recorder on your phone. Sticky notes. A yellow legal pad. Skype. Salesforce/CRM. More email inboxes (because you don't want it mixed in with your work email, for heaven's sake). A cloud-based web app. Your favorite iphone task app. Conference calls and hotel notepads. Now instead of one paper inbox, your information, tasks, and communication are spread out over 50 different collection trays. What's the result of all these inboxes?
All of our information has become disjointed.
You can't quite get your arms around the multitude of tasks buried in each place. You feel scattered and disorganized. When you think of something to do, you're not sure where it "goes." You faithfully try to block out time to do things on your calendar, but when you don't get to them, you have to manually move them (or hit Snooze 47 times). When presented with a bit of controllable time, you're unsure what to do next. When you don't know what to do with an email, you either leave it the inbox, flag it, or keep it as new. There's far too much re-reading, re-thinking, and re-processing of information. You have the sneaking suspicion that something is falling through the cracks. And generally, there is. Workflow is the bane of your sales existence.
Your manager just wants you to execute, but you have so much to do first to get ready…to get ready…to sell.
Information, tasks, technology, and communication are vital components of a your sales process. And every drop of efficiency you can wring out of your workflow translates to more sales. Efficiency drives effectiveness, which drives results, which puts money in your pocket. Bottom line, you need to spend less time messing with your methodology and more time on the activities that actually drive sales.
Every percentage point of efficiency translates to a dollar sign.
To execute on your high-value activities, you must first create an efficient time management system, or you won't be working effectively. Most sales leaders are missing this foundational piece and could be selling far more.
In my sales leadership track presentation at the Sales Machine NYC 16 conference, presented by Salesforce and Sales Hacker, I'll share the answer to this conundrum. Named after my newest book of the same title, "Doing the Right Things Right: How the Effective Sales Leader Spends Time," my presentation will give you solutions guaranteed to make you a lean, mean, Sales Machine.
If you want to spend less time messing with your systems, and more time executing on actual selling activities, register for the Sales Machine NYC 16 conference now and start racing around the productivity track See you in NYC!
About the Author
Laura Stack, MBA, CSP, CPAE, aka The Productivity Pro®, gives speeches and seminars on sales and leadership productivity. For over 25 years, she's worked with Fortune 1000 clients to reduce inefficiencies, execute more quickly, and increase profitability. To inquire about having Laura speak at your next sales kickoff or conference, please tweet her @laurastack or visit www.TheProductivityPro.com.