4 Important Stats about Millennials and Mobile Banking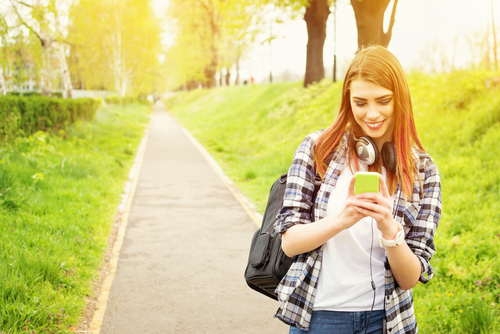 "Millennials" are more than a buzzword or age group, they are the future — defining new customer expectations and pushing companies to innovate faster than ever before. Born in the age of instant communication, smart technology, and a hyper-connected world, these young consumers are influencing digital transformation in every industry. In retail banking, for instance, mobile is becoming essential to the Millennial customer experience. According to a recent Salesforce Research report, 75% of Millennials are at least somewhat reliant on a mobile banking app to interact with their bank for tasks such as depositing or sending checks, checking their balance, and paying bills.
What else do Millennials expect from mobile banking and how can your company deliver the best possible customer experience? Here are four stats from the "2016 Special Report: What Millennials Expect from Their Banks" to help guide you:
1. Eighty-two percent of Millennials agree that it's beneficial for banks to offer mobile banking for tasks such as depositing checks. [click to tweet]
In fact, Millennials are 2.1x more likely than Baby Boomers to strongly agree with this sentiment. Gone are the days of heading to the bank and waiting in lines for the teller in order to deposit a check. Business Insider reported this month that brick and mortar banks may be in trouble due to new digital trends. Young consumers are looking to deposit their checks and perform other banking services instantly. Retail banks with these mobile capabilities will likely leap ahead of their competitors as Millennials begin to dominate the market, so make sure your company understands the importance of a mobile-first mindset.
2. More than one-quarter (27%) of Millennials are completely reliant on a mobile banking app. [click to tweet]
That means that more than one-fourth of Millennials can't imagine a world where they are not able to use their phone for banking tasks. In a world where consumers are becoming more accustomed to being able to do just about anything from anywhere, companies who don't enable their customers to do so will inevitably fall behind. If you haven't already, create a mobile app that allows your customers the ability to do things like deposit checks, check balances, and transfer or send money with a few simple steps from their smartphones in order to exceed expectations.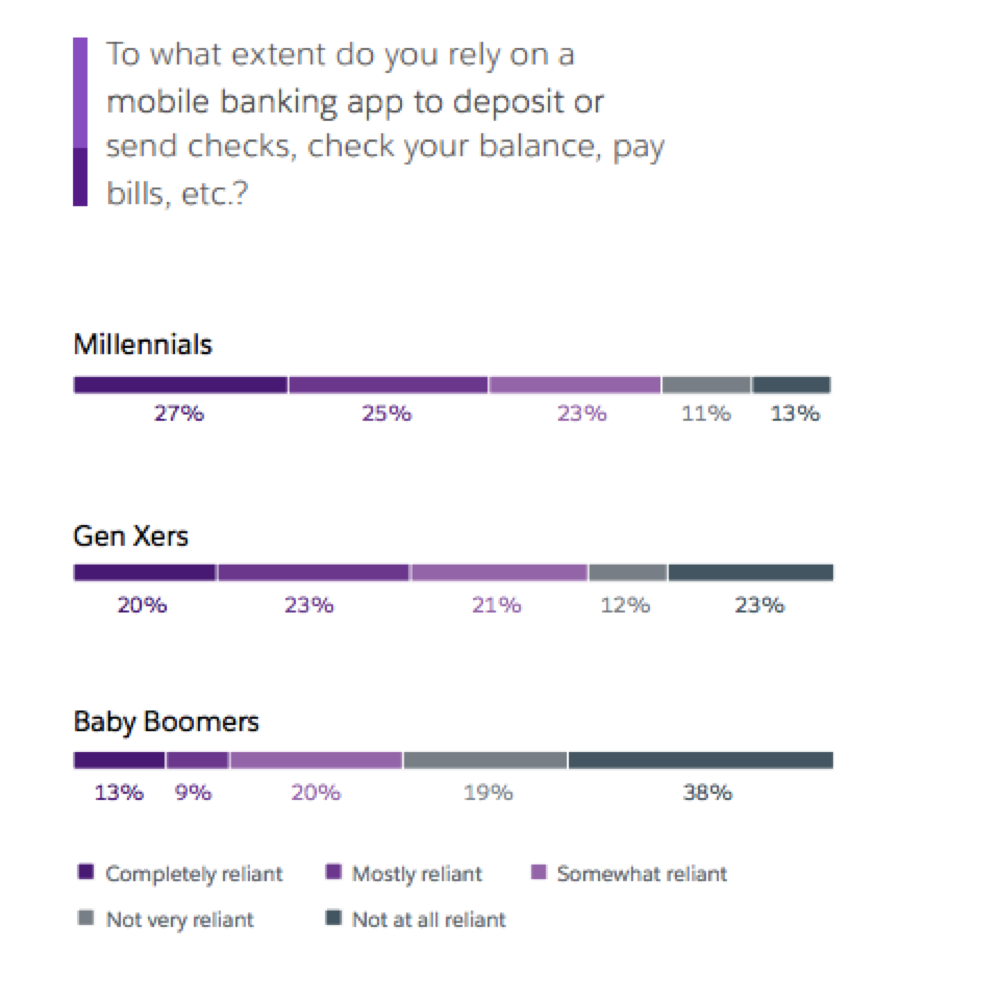 3. Nearly half of Millennials want to receive SMS alerts from their bank. [click to tweet]

SMS alerts are a great way to begin engaging with your Millennial customers on the device they pay attention to most. Money management is top of mind for nearly every consumer, and the younger generation expects immediate alerts when a transfer clears, an overdraft fee has been charged, a check bill is paid, etc. Consider offering this as an option for your customers. While 43% of Millennials have already signed up for SMS alerts, another 7% say they would like to sign up for the same — but their bank does not offer it as a service.

4. Twenty-eight percent of Millennials would prefer push notifications to their mobile app over SMS alerts. [click to tweet]

While SMS alerts are a a great way to communicate quickly with customers, some prefer push notifications to their mobile app instead. It's important that your customer feels they can personalize their experience with your company. Offering both SMS alerts and mobile app push notifications as options is a great way to show that you understand your customers and are listening to their specific needs.

Want to learn more about what Millennials expect from their banks? Download the full report here.