Top Trends According to Today's CIOs and IT Leaders [Infographic]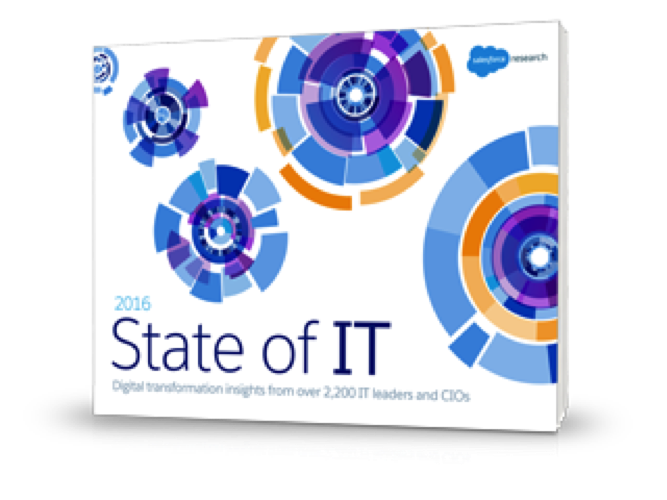 The tides are changing in the IT world as digital transformation impacts the way people communicate, work, and purchase. Today's age of the customer-driven economy is challenging companies to innovate in order to enhance the customer experience. Seventy-nine percent of IT teams are currently developing apps for customers, partners, and employees. App development is one of many trends explored in the "2016 State of IT" report, which reveals insights from more than 2,200 IT leaders and CIOs surveyed by Salesforce Research.
This infographic highlights key findings from the report:

Want to learn more about today's top IT trends? Download the full report.