25 5-Star Apps You Haven't Heard Of (But Need To)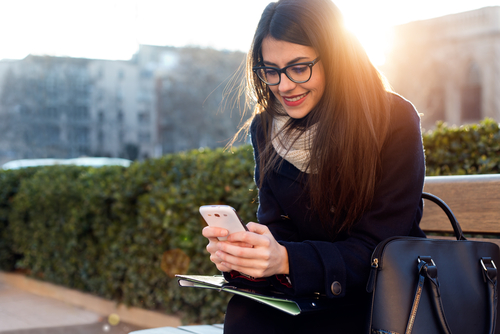 I love that AppExchange is constantly growing with new apps. Although new apps may be flying under your radar, some are starting to generate significant momentum and buzz (not to mention terrific reviews) from our community. Spanning a wide range of categories, these 25 apps possess common attributes: they're value packed and have a high customer rating.
Discussed at Dreamforce, here's a look at 25 5-star apps you may not have heard of, but need to.
1. RealZips
Incorporate full geographic structuring (such as city, county, state) to zip code granularity to improve lead routing, territory management, and analytics.
2. OneMob
Connect with customers and employees with personalized videos and landing pages.
3. Tact
A full mobile sales productivity suite that enables users to interact with data through text or voice.
4. Fingertip
Decision management app with over 80 lightning components that helps manage the entire decision making process and links outcomes to business results.
5. Augment
Display and simulate your products in augmented reality, allowing for real time feedback and improved visual communication.
6. Flosum
Complete application lifecycle management app that helps developers manage changes, testing, implementation, and version control.
7. SwagIQ
App that handles ordering, fulfillment, and delivery of company branded swag that can be sent to contacts and linked to sales outcomes.
8. ChatOOO
Free app that allows users to set automatic out of office notifications for Chatter posts.
9. IPFolio
Organize, visualize, and manage all activities and information related to intellectual property, including mapping patents into product catalogs.
10. PropelPLM
Brings together customer, product, and partner data into one place with this Product Lifecycle Management (PLM) app.
11. Conversica
Create an "artificial intelligence agent" who can serve as the first layer of response and can determine, as well as respond to, customer interest.
12. ChattoMate
Manage Chatter notifications by creating custom rules to automatically notify, follow, or unfollow records, users, or groups.
13. Simpplr
Create beautiful, mobile friendly social intranets to easily manage sites, news pages, events, files, and videos.
14. InGenius
Complement existing telephony system investments with a flexible and easy to use CTI solution that enables click to dial, screen pop, and call logging from directly within Salesforce.
15. Magic Robot
Robust automatic marketing campaign attribution that does not require users to assign contact roles.
16. DigitalGenius
AI layer of customer service that learns from historical records and communicates with customers until response confidence interval drops below a set threshold.
17. LearnTrac
Free Learning Management System that allows users to create and assign training content. Use in conjunction with ViewTrac to provide video content and tracking.
18. TalkDesk
Full contact software and dialer within Salesforce that can be deployed without phones or hardware.
19. Lurniture
Peer voted training and content that recommends the right video and content depending on the record type or stage of an opportunity.
20. Persado
A Marketing Cloud app for testing multiple email messages with random users within a contact database in order to identify which message performed the best.
21. Cloudaware
Manage multiple public cloud infrastructures from one central location while detecting usage waste, implementing budget limits, and identifying process changes.
22. Krow
A professional services automation app that provides a single location for project management, resource planning, billing, invoicing and centralized analytics.
This free app helps you view and easily navigate through your company's org chart to find hierarchy, title, and contact information.
24. Timezone IQ
This free app provides visual stoplights let you know if it's after hours at your lead or contact's location to help with lead prioritization.
25. Spanning Backup
Automatic backup for all standard and custom objects, Chatter posts, attachments and metadata while setting user permissions across the organization.
Check out all of these apps on AppExchange, and for more fantastic AppExchange apps, get the new ebook, 88 Apps Every Smart Business Should Know About, including 63 more apps mentioned in AppExchange sessions at Dreamforce '16.