Announcing the Latest Addition to our HQ Campus – The Salesforce Innovation Center
This week we unveiled our new, state-of-the-art Salesforce Innovation Center located in Salesforce East, in the heart of our San Francisco HQ urban campus. We're proud to debut a cutting-edge space that inspires Trailblazers to connect with their customers in a whole new way. The Innovation Center
This week we unveiled our new, state-of-the-art Salesforce Innovation Center located in Salesforce East, in the heart of our San Francisco HQ urban campus. We're proud to debut a cutting-edge space that inspires Trailblazers to connect with their customers in a whole new way.
The Innovation Center is an immersive environment where we can welcome customers from a broad range of industries to envision their future and share how Salesforce can help drive their digital transformation. This one of a kind space highlights the very best of our revolutionary products, award-winning culture and brand to turbocharge customer success.
Each guest comes to Salesforce with a different requested discussion topic whether it's product, culture-specific, or otherwise. Each briefing is custom tailored based on the audience and an internal speaker lineup is curated with our top internal thought leaders to drive conversations.
Check out these Innovation Center fun facts and statistics: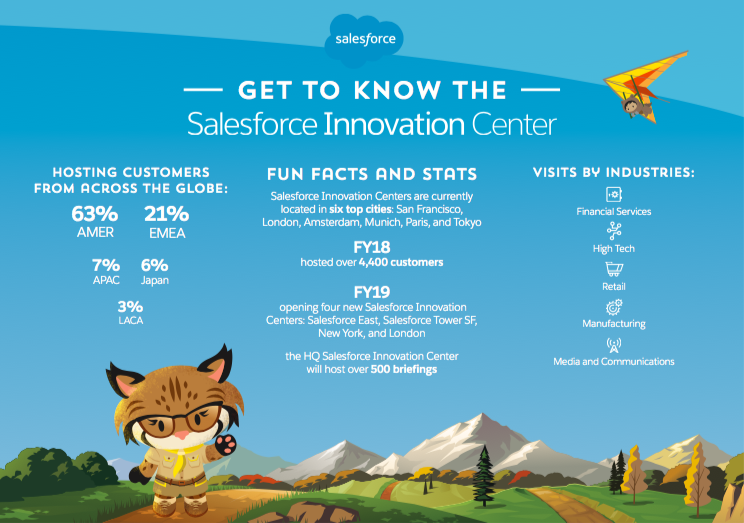 Want to see more? Get a sneak peek behind the scenes: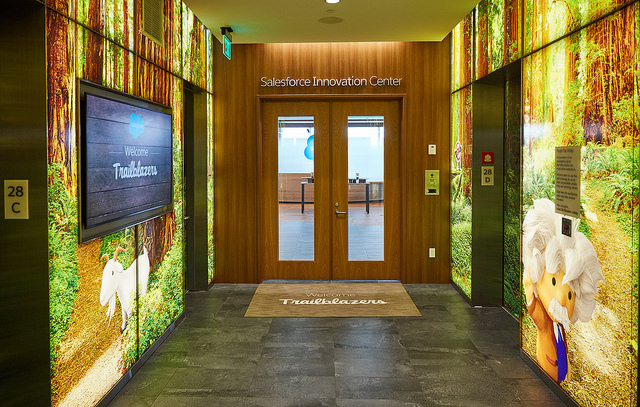 Immediately when you arrive at the Salesforce Innovation Center, you're guided through a forest led by our mascots, Cloudy and Einstein before heading to your final destination.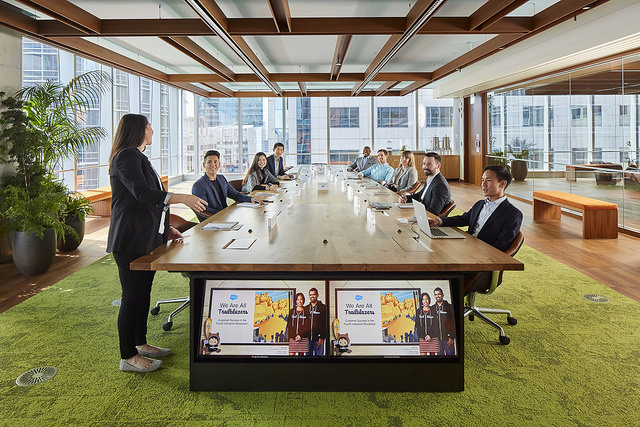 The Salesforce Innovation Center is designed with numerous conference rooms ranging in size, furniture options and layouts based on the audience.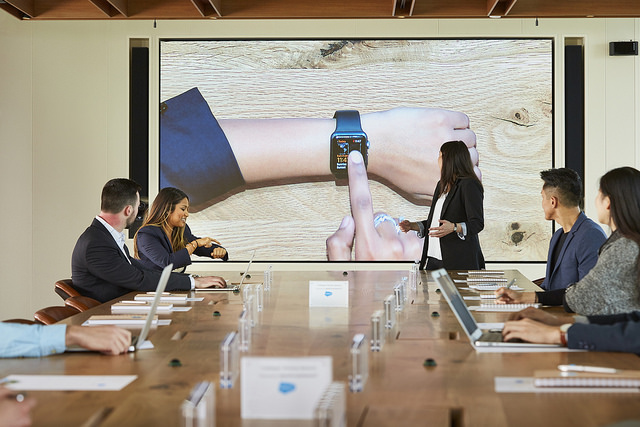 Each space is outfitted with the latest IT/AV technology to highlight the best of our Salesforce products, accommodating all types of devices.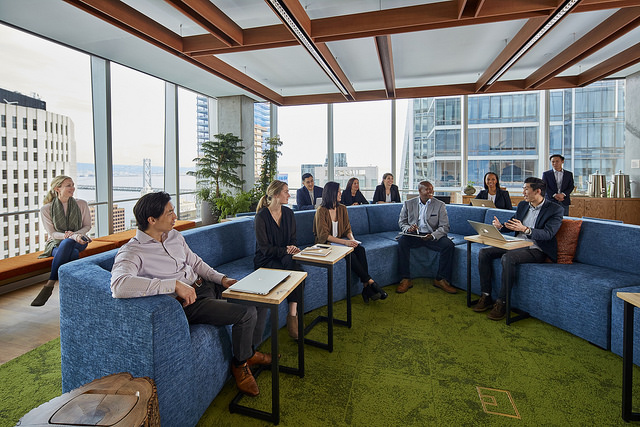 Natural light and ambiance abound! Every meeting room has an amazing view overlooking either the Bay Bridge, Salesforce Tower, or the San Francisco Bay.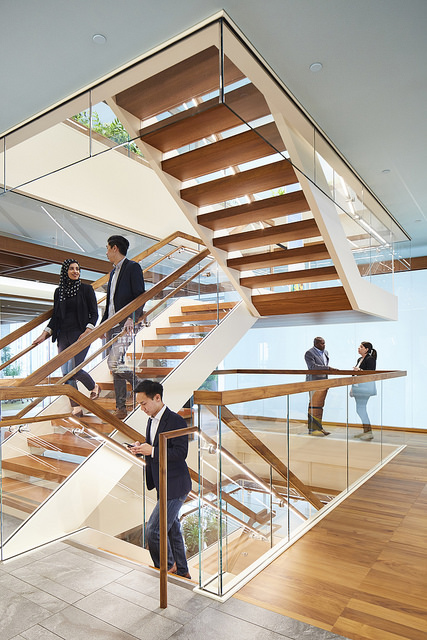 Strategically positioned between our Cafe and Ohana Floor, the Salesforce Innovation Center is connected via. an open interior staircase. Want a cup of coffee or to participate in a volunteer activity? They're steps away.
This is only the beginning. Over the next year, our visionary Salesforce Innovation Centers will be rolled out across the globe to Salesforce Tower San Francisco, New York and London. The journey continues!