Which Social Media Sites Should Your Company Be On?
A hotel should be on Instagram, but a bank doesn't necessarily need to be. How should a company decide which social media sites it can benefit from, and which are a waste of time?
Figuring out which social media networks deserve your brand's time and energy can be tough, especially since it seems like a new network arrives every month. There are many options, and social media accounts are often started without much forethought to who will run them or what a brand wants to say. Most importantly, you need to ensure you're reaching the best audience for your brand and using resources wisely.
Know Your Brand and Your Audience
Begin with an evaluation of how much internal bandwidth is available for social media: Be realistic about the possible workload and internal resources. If your brand already has accounts up and running, it's still important to audit your team's capacity. For example, if one person's full-time job is social media management, a brand may be able to manage and grow its presence on two to four networks, depending on audience size and activity levels. At its best, social media is a two-way conversation between a company and its followers, and no brand wants the account equivalent of a ghost town.
With an understanding of capacity, a brand should conduct a thorough investigation of their audience, competitors, and niche. Audience demographics and personas help narrow down which networks are frequented by your customers and community members. A competitive analysis looks at successes and failures and helps you improve your social media presence.
It's important to note that a brand doesn't need to be on every network its competitors are on, even if a competitor is successful on a particular site. A better opportunity may be a social media network underutilized by rival brands. Another consideration is the brand's industry: Many niches have strong communities on social media or other forums. For example, a book publisher should be active on Goodreads, and a yarn manufacturer should be on Ravelry.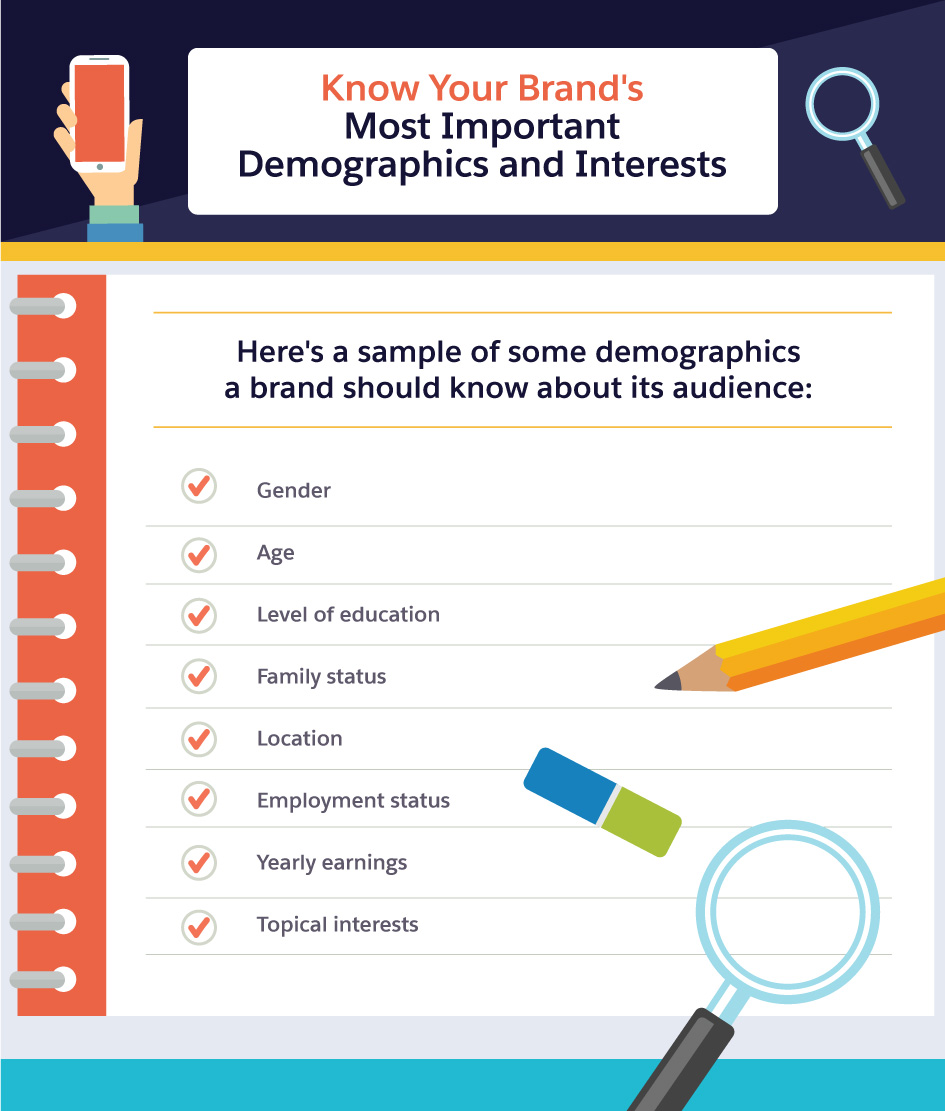 Get to Know Specific Social Media Sites
In Canada, the top 10 most popular social media networks are, by order of popularity: Facebook, YouTube, Twitter, LinkedIn, Reddit, Imgur, Instagram, Pinterest, Tumblr, and Snapchat. But before jumping on all 10, a brand must consider both its internal teams and the audience it wants to reach. Social media isn't one size fits all.
Facebook: Where Everyone Is
With over 1 billion users, Facebook is the monster of social networks. Most brands already have a business page, and it's more a matter of evaluating the effectiveness and strategy than setting up shop. Unfortunately, due to Facebook's algorithm changes, many brands find traffic to their Facebook pages has decreased. Regardless, Facebook can still be an important network for companies.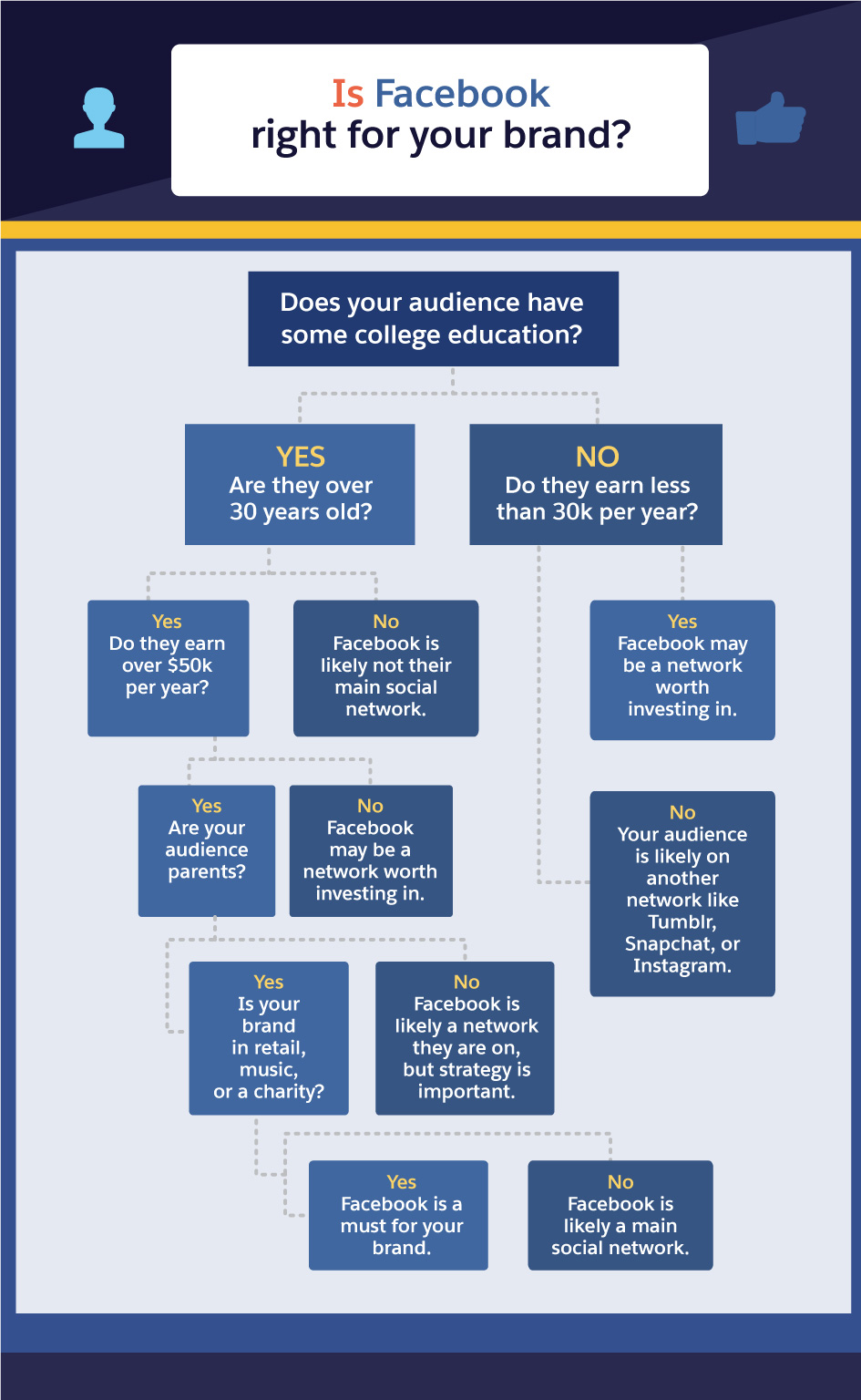 YouTube: Highly Trafficked, but Typically Underutilized
After Google, YouTube is the second most popular search engine; in fact, most YouTube videos are found via search, and 72 hours of video are uploaded every minute. In most industries, YouTube is highly underutilized as a place to reach potential customers, and it can serve as an important branding opportunity.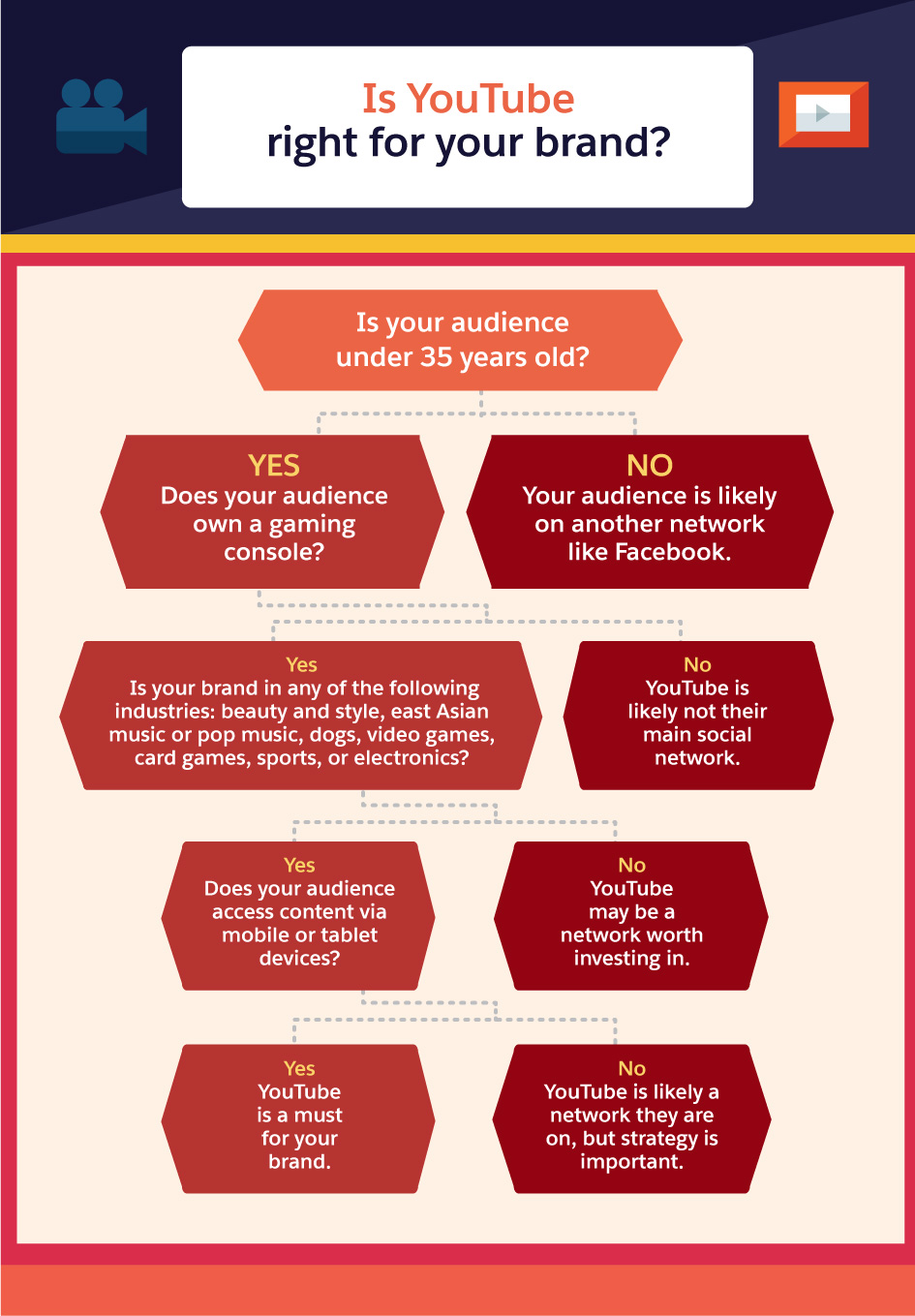 Twitter: Conversation and Instant Sharing
Twitter is all about the conversation and sharing with the world. Over 524 million tweets are sent every day, and 25 per cent contain links with further information. Twitter can be explosive and powerful for brands with a strong strategy and sense of self.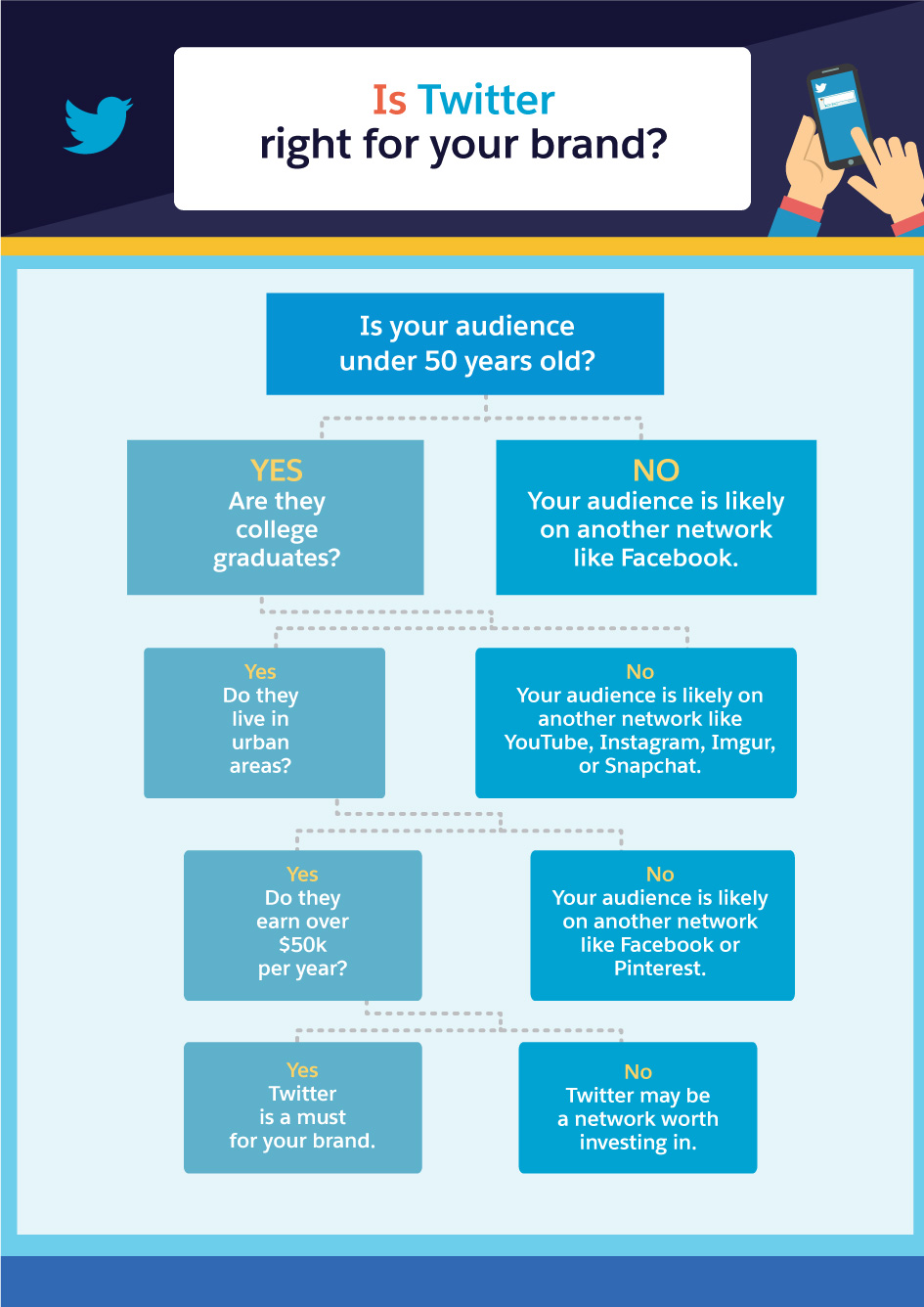 LinkedIn: A Strong Network, Especially for B2B Brands
LinkedIn doesn't have as strong of a social media presence for brands as Twitter or Facebook. However, if a brand allows brand evangelists to blog and connect on their behalf, LinkedIn can be a powerful social network. Their content publishing system, Pulse, can push brand's messages in front of a large audience.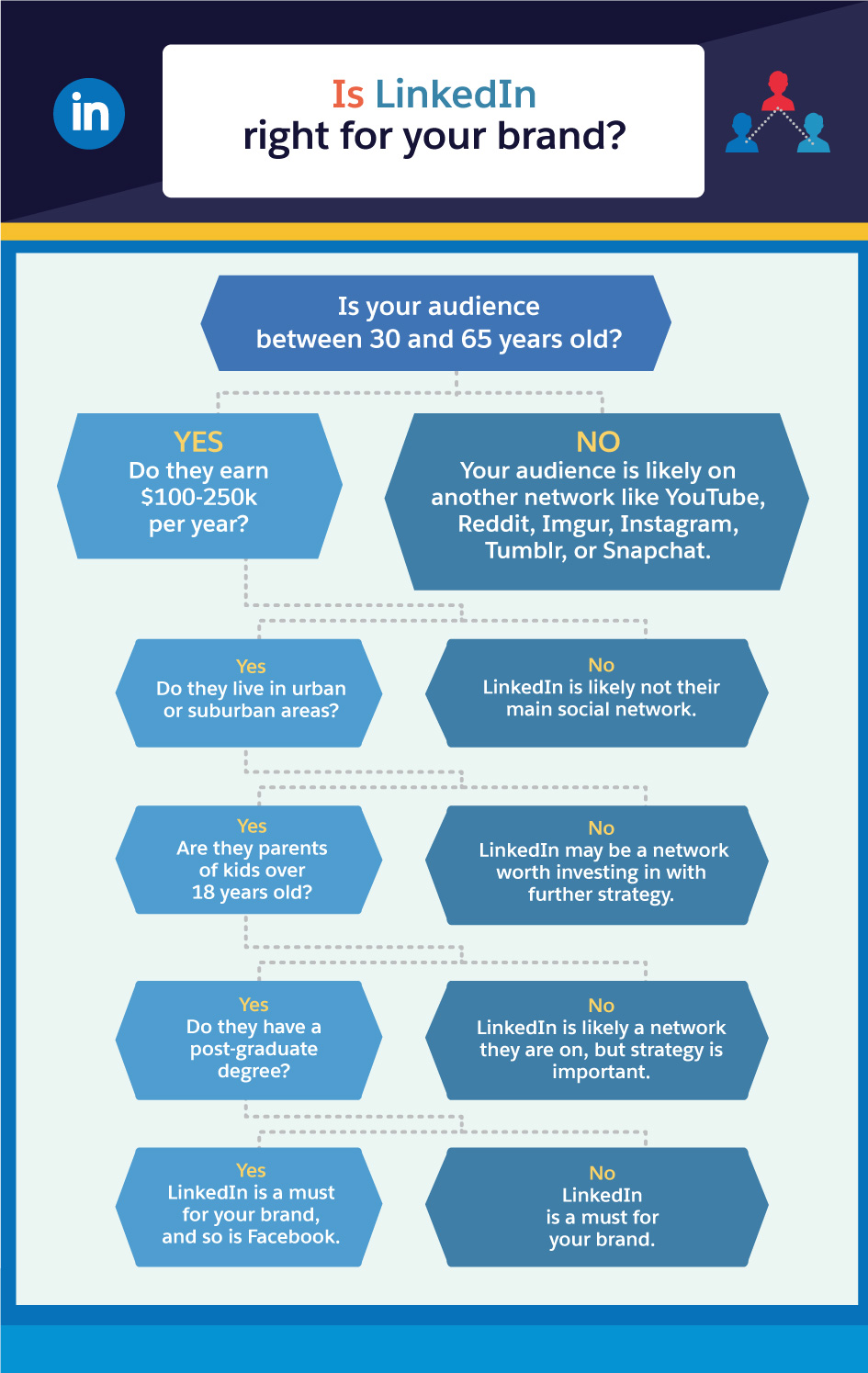 Reddit: Individual Contributions and Traffic Success
Reddit can be a huge source of traffic for brands with great content. However, Redditors are notoriously anti-selling, so tread carefully. Individuals representing brands will need to abide by forum rules and acceptable behaviors, and they have to express authenticity in their interactions.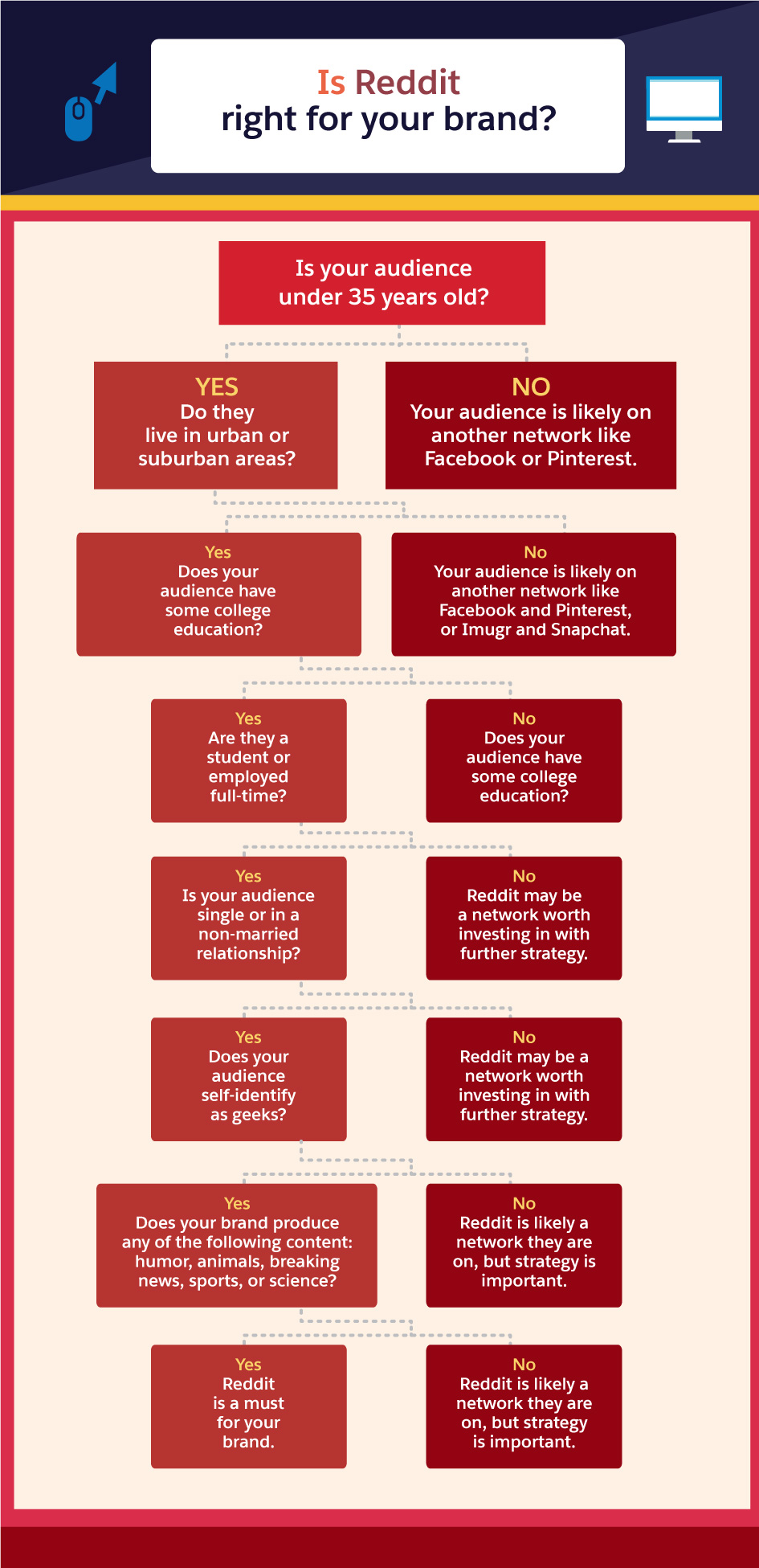 Imgur: A Burgeoning, Image-Based Network
While Imgur was originally created for image hosting—specifically for Reddit—it's become a social network in its own right. Like Reddit, Imgur is best approached as an individual representing a brand, instead of as the brand itself. There aren't many brands that have incorporated Imgur into their social media strategies, making it the wild west of social media.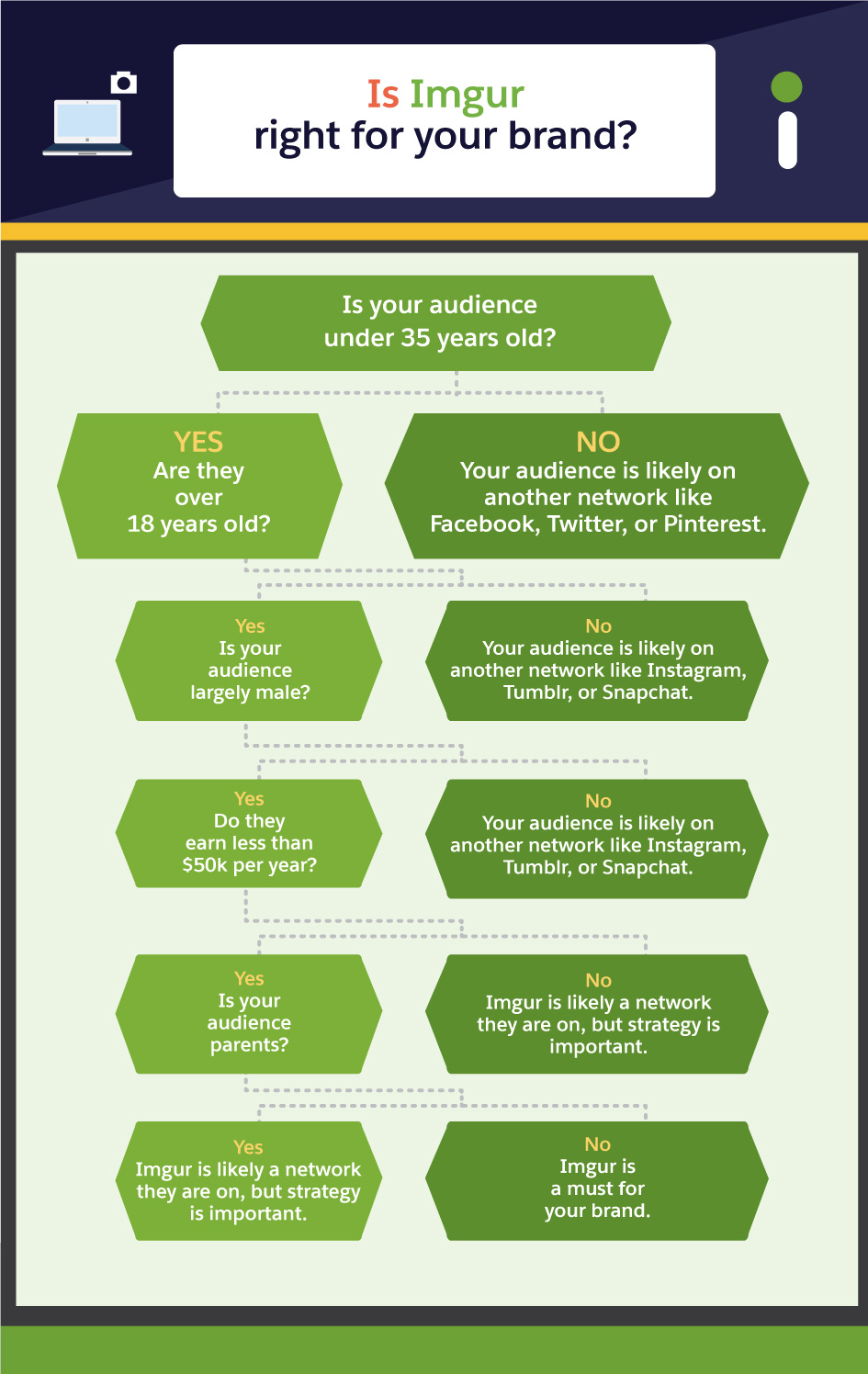 Instagram: Image and Video Sharing with Fast Growth
Instagram saw a 50 per cent increase in new users signing up in the last nine months of 2014, and it continues to grow at a rapid pace. Brands that post compelling images have seen phenomenal engagement returns. Instagram in particular resonates with young adults as they turn to a social network their parents and grandparents aren't on (such as Facebook).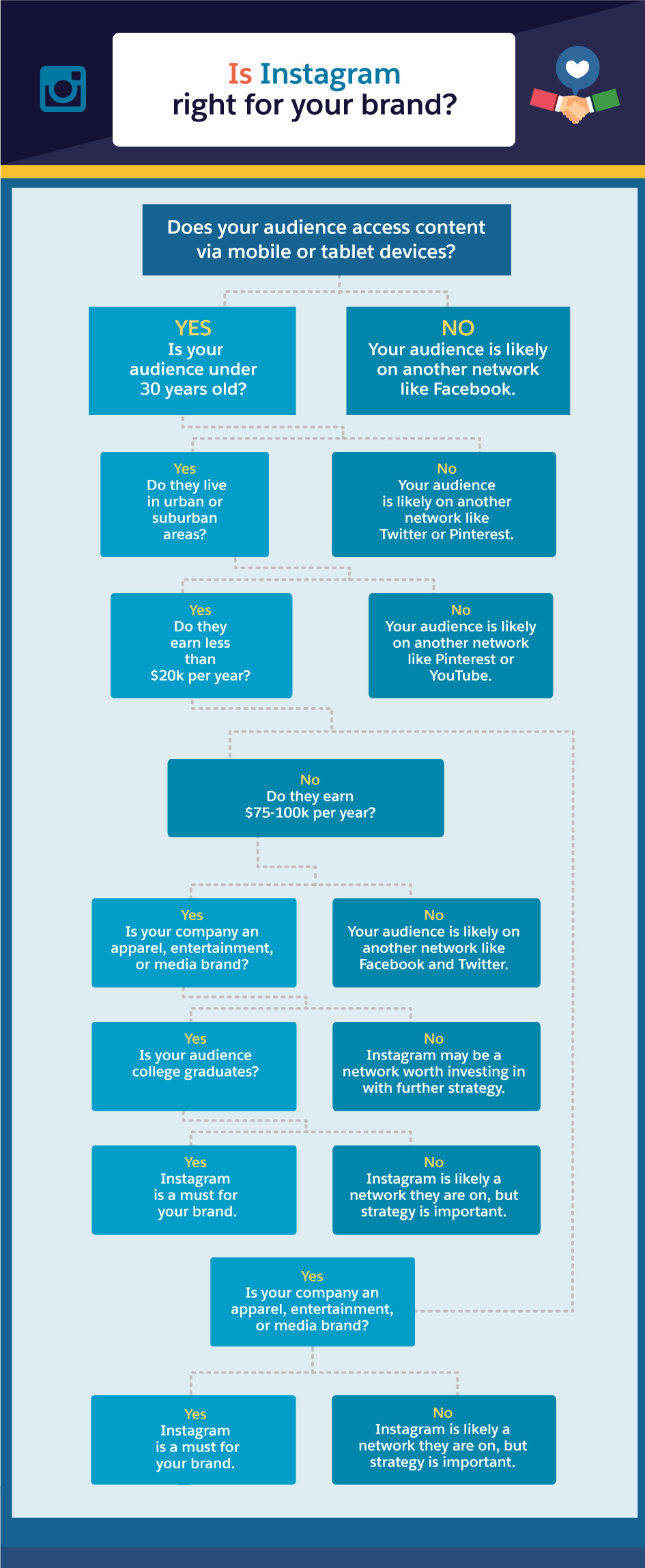 Pinterest: Vertical Images of Aspirations
Pinterest dominates the female market, and is popular in the lifestyle and fashion spaces, too. Most pinners' boards are filled with aspirational ideals and do-it-yourself projects. E-commerce brands using the network successfully have seen an increase in sales around 20 per cent directly from Pinterest.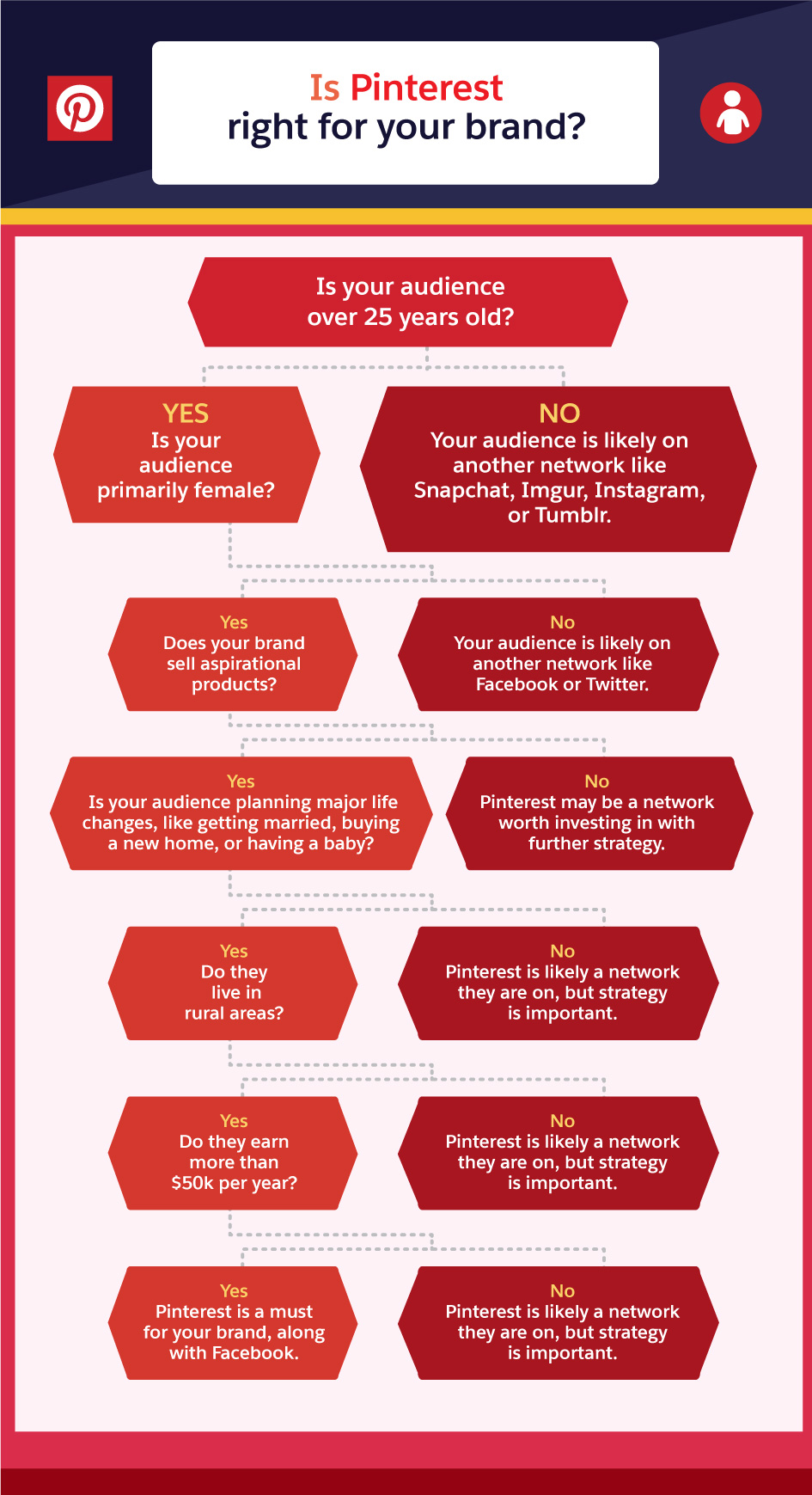 Tumblr: Young Adults with Lots of Heart and Animated .gifs
Tumblr is part social network and part blogging platform. The majority of Tumblr is resharing, known as reblogging, which gives brands that create original content a strong share of voice. With its simple-to-use platform and excellent filtering via tags, Tumblr has become the go-to place for young adults looking to share—especially if those shares are animated .gif sets.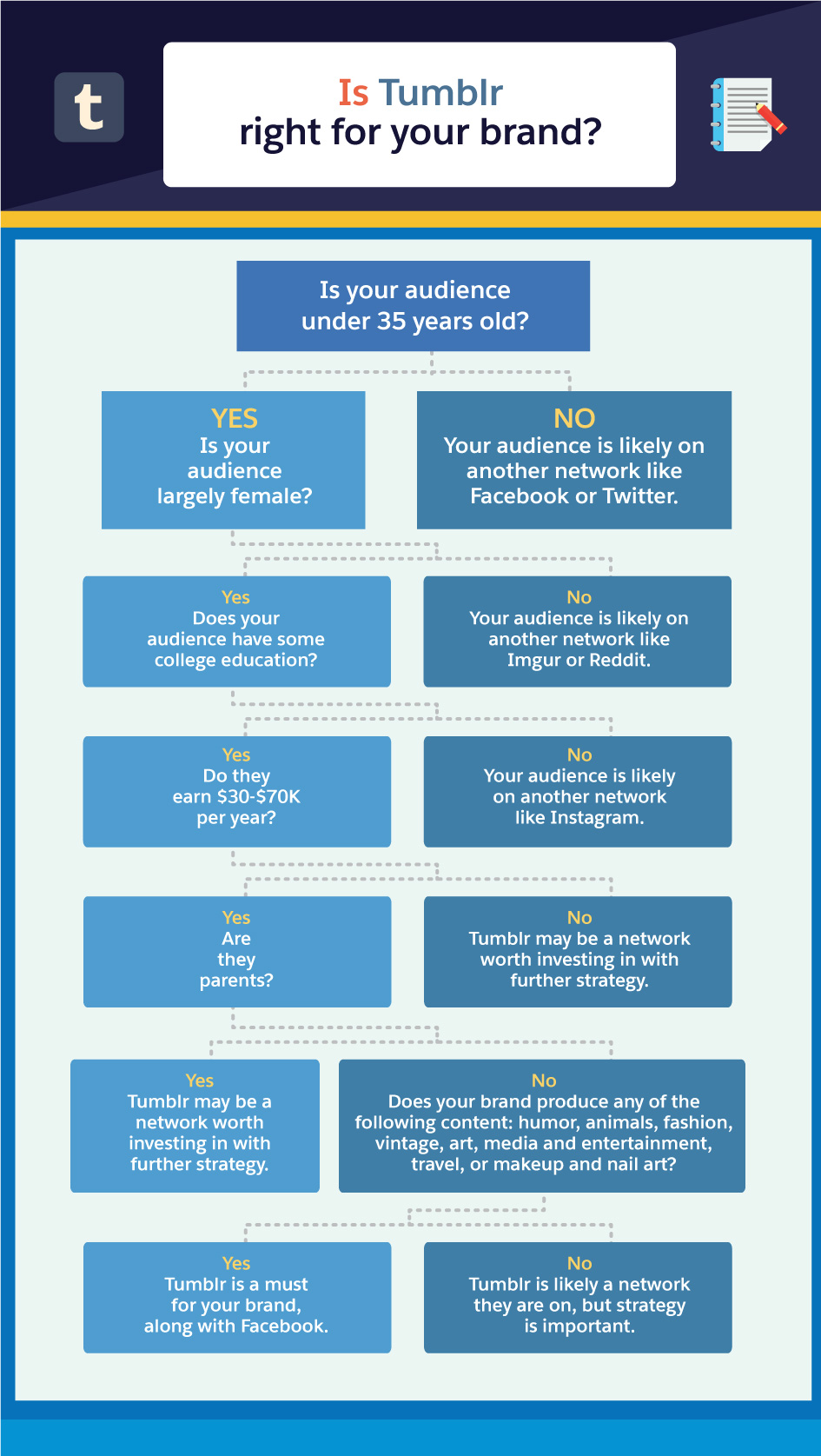 Snapchat: Images and Messages in the Moment
While often regarded as a teen app, Snapchat is one of the top 10 apps downloaded on smartphones and tablets. It boasts over 100 million users. While messages may "self-destruct" after being viewed, brands can use Snapchat to reach younger audiences and show a fun side.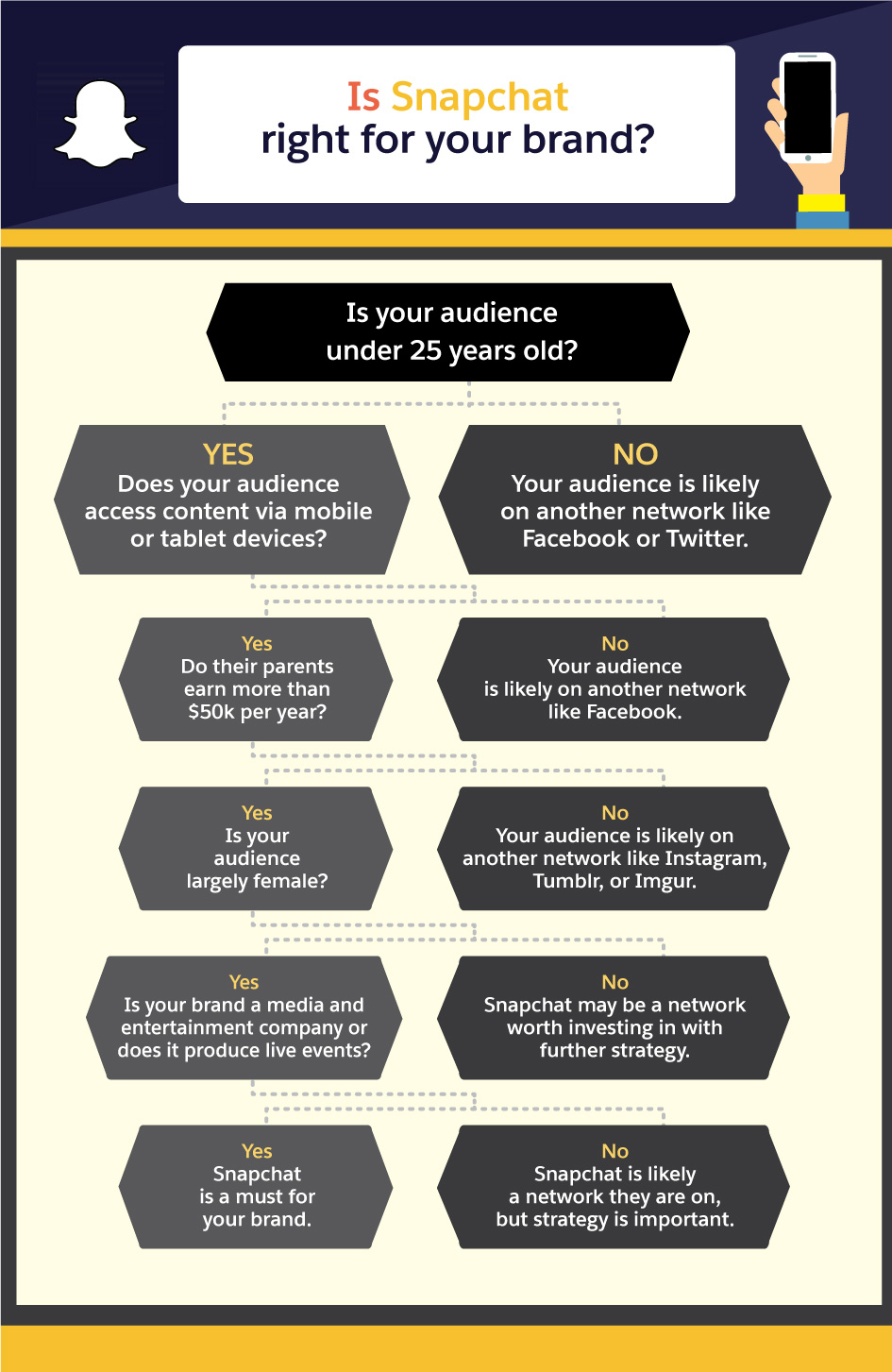 Building On Your Success
As you dive in and refine your brand's social media efforts, it's imperative to evaluate and iterate. New social networks pop up with frequency, and while it's tempting to jump on the latest technology—especially when pressured by bosses or clients—each network has its own audience and best practices. You must use the sites that best serve your brand. While these flowcharts are meant to help your company decide which social media sites to use, you may find your audience surprises you.
Expand social networks as your bandwidth allows. If goals and growth continue, you may need to further build out your social media team. Make decisions based on audience demographics and their responses to your social media efforts, and follow the etiquette on each network. You'll find the conversations you have on social media with your audience are worth the investment, and your community will improve your marketing efforts.