Salesforce Webinars
Questions? Call us at 1-800-667-6389.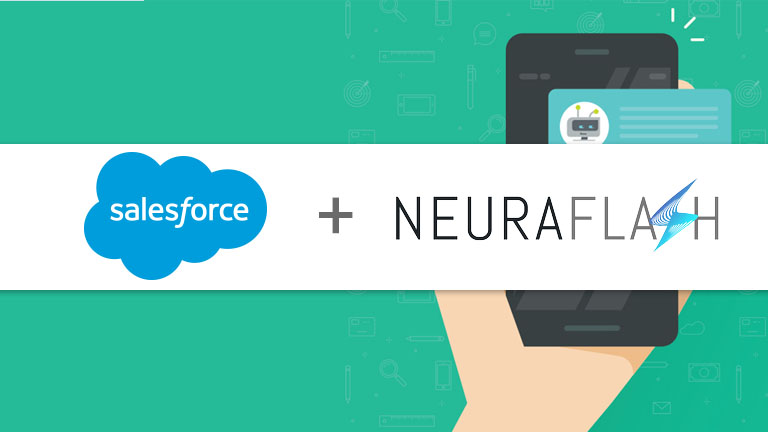 Einstein Service Bot - Salesforce & NeuraFlash
How do you improve your customer service experience while reducing operational cost and inefficiency?

Add a new team member - the Salesforce Einstein Bot! The Salesforce Einstein Bot built natively on the Salesforce Platform, will allow any company to deliver automatic service at scale using Einstein AI technology.
Join Salesforce and NeuraFlash on August 8 at 1 PM (EST) for a live webinar that will show you the Einstein Bot for customer service.

Speakers:
Tony Bone, Regional Vice President, Service Cloud
T. Brett Chisholm, CEO, NeuraFlash
Eric Tseng, Solution Engineer, NeuraFlash

In this webinar, our top Einstein Bot Partner, NeuraFlash, with over a decade of Chatbot experience, will walk you through the incredible benefits of adding a Chatbot to your customer service team.
During this session, they will walk you through a demo of the Einstein Bot and highlight use cases to drive a great customer experience and a strong ROI for your organization.

REGISTER NOW
Please fill out all fields.