Salesforce Webinars
Questions? Call us at 1-800-667-6389.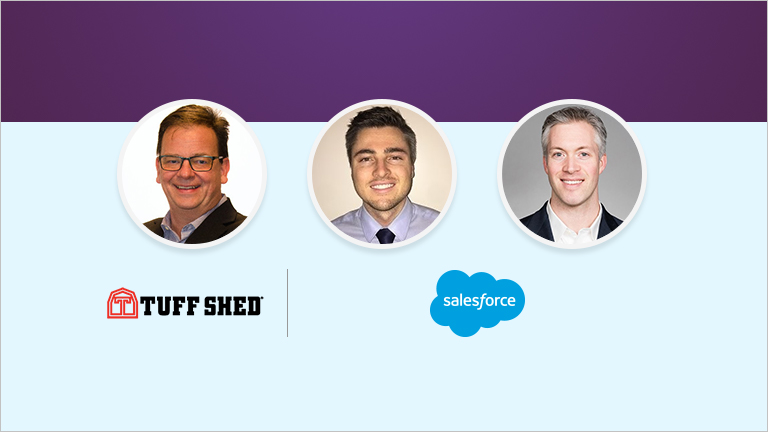 Defining the Value of Salesforce for Manufacturing 2019
Featured Speakers:
Ryan Moylan, Business Value Services, Salesforce
Chris Lyman,Business Value Services Senior Manager
Steve Stessman, Vice President of National Retail Sales, Tuff Shed, Inc.
---
Manufacturer's are looking to grow their bottom line, deliver on increasing customer expectations and bring modern tools to their workforce. To do that, they recognize the need to invest in new technology and business models. But moving forward with the right investments requires making a meaningful case on business value. In this webinar you will hear how you can evaluate the business impact of Salesforce with Business Value Expert Ryan Moylan. You will also hear Steve Stessman from Tuff Shed on how they measured business value and unlocked the barriers to growth with Salesforce.
Driving Productivity with a Modern Selling Experience
Developing Dynamic Customer Relationships
Differentiate All Your Products & Services on One CRM Platform
Please fill out all fields.