Get up to speed with Meredith Schmidt, Salesforce's EVP of global revenue operations.

ASC 606 is a new accounting standard for how revenue is recognized that is issued by the Financial Accounting Standards Board (FASB). Outside the U.S., very similar new rules from the International Accounting Standards Board (IASB) make the change global. Public companies must be compliant by Jan. 1, 2018 and private companies by Jan. 1, 2019.
The new revenue-recognition standard takes effect January 1, 2018.
Revenue recognition principles and the rules for how you price and bundle products are about to change. Follow along as Jim Neesen of the Connor Group explains what's at stake and how you can turn the new, global accounting standards to your advantage. 
There's a lot to know about ASC 606. Catch up with these e-books, webinars, and expert views.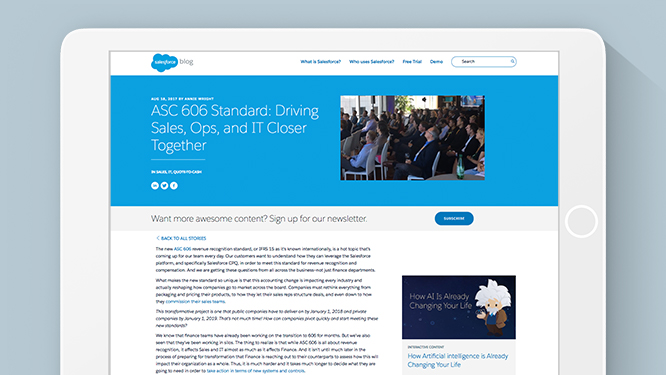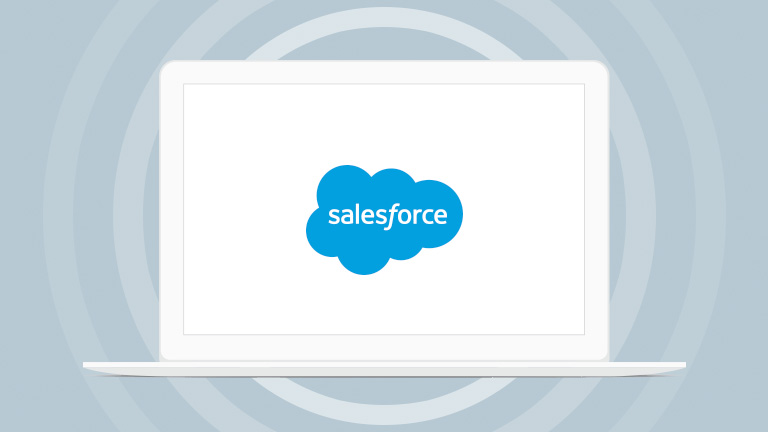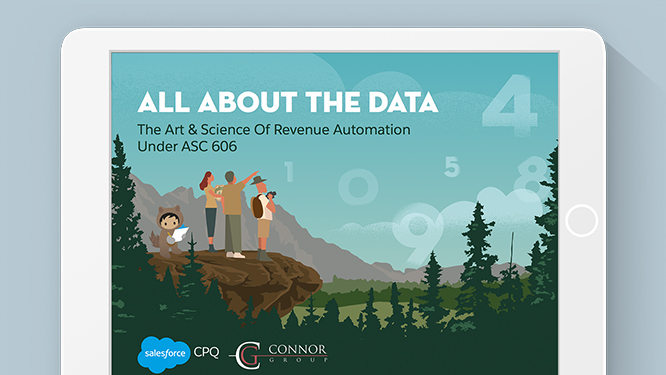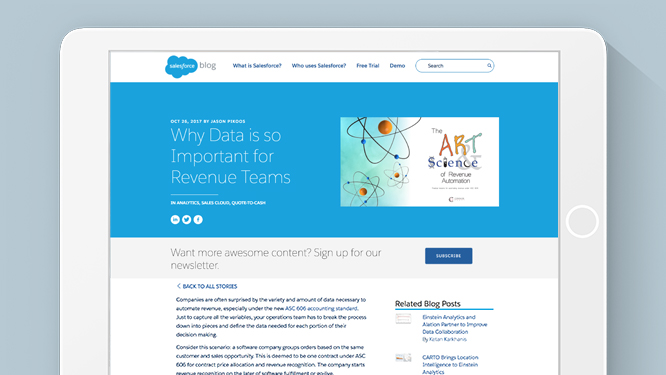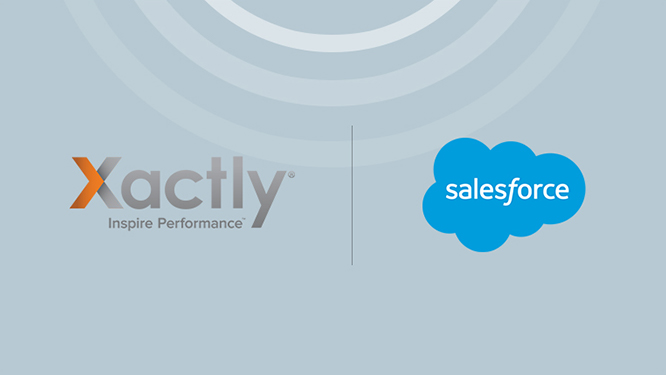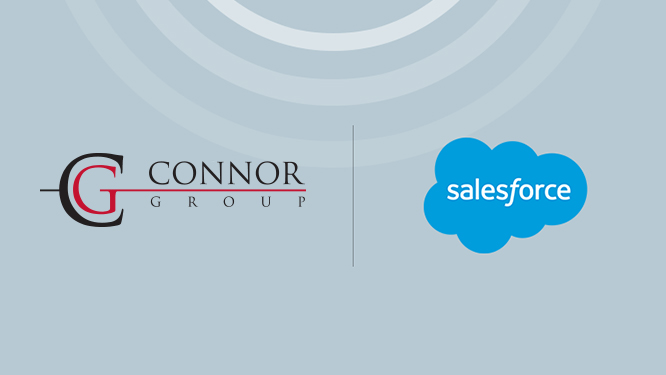 Ready to lead the way? We'll help you get on the path.
Ask about Salesforce products, pricing, implementation, or anything else. Our highly trained reps are standing by, ready to help.