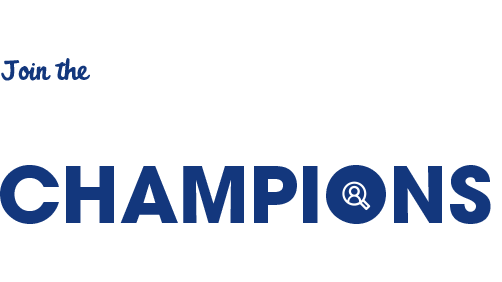 Be a Trailblazer. Empower others by sharing your knowledge and expertise.
See what it takes to be a Champion.
As an active Marketing Champion, you will:
Be a Marketing Cloud, Pardot, or Datorama expert


Commit to being a Marketing Champion for one full year


Share monthly highlights via social media with #marketingchampions
Mentor others in your community


Honor a quarterly commitment to presenting, sharing, and giving back
Look like a Champion. Celebrate like a Champion.
As a Marketing Champion, you'll have access to exclusive opportunities to:
Meet and collaborate with product and industry leaders


Participate in Salesforce-sponsored events, photo shoots, and giveaways
Receive custom Marketing Champions swag


Access our private Champions networking community
Start your journey today.
Here's how the process works.
Read through all of the information on this page to make sure you're ready to commit to a year of active participation in the program.
The 2020 application period is now closed. The first class of Marketing Champions will be announced in April 2020.
Upon acceptance into the program, we'll connect you with opportunities and events to share your passion and expertise with the Salesforce community. Wherever you go, we'll provide you with the support you need to be a Marketing Champion.