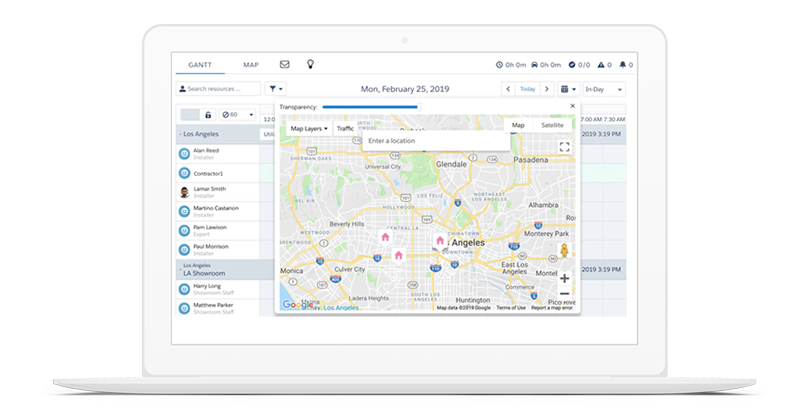 Schedule and dispatch jobs right on the map and view long-cycle jobs by month directly on the Gantt.

Boost employee productivity by automating routine tasks based on a set of conditions and criteria. Add expressions into the builder, specify steps and timing, and streamline macros.

Empower your agents to connect with your customers over SMS. Now you can resolve customer problems faster than ever. Replies are automatically routed back to the same agent every time.

Determine the right escalation queue for each dialog, and easily view conversation flow with the dialog Map View. And when customers need to change topics, seamlessly transfer from one Einstein Bot to another within your org.
Visit Summer '19 resources for the latest in training, documentation, and more.