The most successful sales teams know where they want to go and how to stay on course. They focus on just a few sales metrics and agree that everyone will follow them. At Salesforce, those guideposts are ACV (annual contract value) and pipeline. What numbers do your team follow most closely? Here are five steps to help you go further with metrics. 

Sales data can guide you to sustained sales success, if you know how to separate the insights from the noise. Dashboards are the fastest and easiest way to slice and dice your sales data. But where do you start? These valuable dashboards have proven themselves as guides and resources over and over. 
"Dashboards can pave the way for selling teams by highlighting examples of what top-performing reps do to be successful. Maybe a salesperson sees that the top-performing rep on their team is also consistently driving the highest amount of executive interactions. The rep who observes that correlation may well then choose to model that behavior."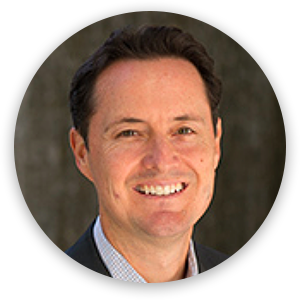 – ANGIE HIGHT, CRM DIRECTOR, PALACE SPORTS & ENTERTAINMENT
At Palace Sports & Entertainment, home of the Detroit Pistons and several outdoor venues, we know the importance of strong, consistent relationships with season ticket holders and other customers. So we chose Salesforce to manage our entire ticket sales process, customer service, and renewals.
By customizing Salesforce and connecting it to additional apps, we give reps everything they need to do their jobs without leaving Salesforce. Reps love the productivity boost from the seamless, end-to-end experience.
Encouraging fun competition by getting creative with how we use metrics has really had a positive impact on our sales team.
Measuring the right things powers our businesses, but you also have to think about what powers our reps. By finding out what that is — and using it — you'll find yourself with happier reps, higher Salesforce adoption, and more closed deals. Our business is entertainment, so making everything fun and engaging is part of our DNA, but no matter what your business is, you can make using Salesforce and closing deals something that your reps want to do.
The average sales person is fueled by competition. At The Palace, we use Salesforce to increase transparency and gamify the sales process. Dashboards show a competitive stack rank of what activities the team is completing: appointments, tasks, and sales. We have TVs throughout the revenue floor so everyone knows where they stand in real time, and what it will take to beat the next person.
The team nicknamed one of our dashboards "Somebody's Gonna Eat Your Lunch." It shows which reps are not following up with their activities and customers, and it's great motivation because no one wants to be on the "naughty list." It helps reps efficiently manage their activities and opportunities.
To shine a light on wins, we integrated an app called LevelEleven into Salesforce. Each time a rep closes a deal, the TVs around our sales floor splash the rep's name and picture, and play a personalized theme song. When everyone on the sales floor hears someone's song, we know that rep has closed a deal, and it's an epic deal celebration.
Get even more from your sales data with these expert guides, resources, and paths to learning. 





Are you dreaming of fresh ways to engage with data, reps, and customers? You can make your dreams come true with these additional Trailblazer guides and the CRM you already have: