It's a great big world out there with potential customers in every corner of the globe. You can put more of them in your column by blazing your trail to better territory management. Your sales reps will be more productive and ultimately better serve your customers when your territory plan is aligned to the strategic goals of your company. Yet the process of carving territories is one that sales managers and sales ops teams alike often dislike. Here are some tips to help you simplify the process, lessen the stress, the increase the rewards for everyone. Whether you carve territories once a year, once a quarter, or even on a monthly basis, the following best practices will help you execute a winning strategy.

"We use data to ensure that every AE has an equal shot at quota attainment. We have lower AE attrition when more people make their number or are close. And when you have balanced productivity across all of your AEs, your business is healthier."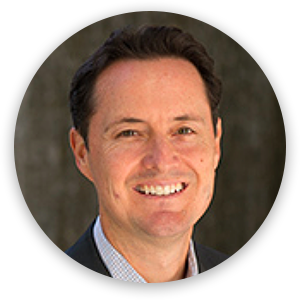 Model your sales territories into a logical and flexible structure that maps the right sales reps to the right customers.
Note: The enterprise territory management feature is only available in enterprise and unlimited editions (classic only).
Easily copy any territory model, so you can safely explore alternative modeling options and learn what will perform best. Sit back as accounts are automatically assigned across your org when you activate the winning model. 
The ability to run rules for individual territories without leaving the context of the hierarchy can save several steps. After you've created your territory rules and built the desired model(s), ETM allows you to run simulations and reports against different models.
Save time by assigning a single rule to multiple territories. If you start from a territory record, you can also apply the rule to the territory's descendants.
Territory roles can help assigned users identify colleagues, collaborators, and other key resources to help close deals. Territory users can even have different roles in different territories.
Tap into reports that show the accounts in each territory, which accounts have no territory assigned, and how much revenue you can expect from different territories.


Kristina Frost, Senior Manager of Sales Strategy and Operations, Elastic
At Elastic, we have a simple goal: solving the world's data problems with products that delight and inspire. As the company behind the popular open-source projects Elasticsearch, Kibana, Beats, and Logstash, we help people around the world do great things with their data.

Because we make changes to our go-to-market strategy twice a year, we need to have territory management down to a science. We send out reports to sales managers the week before, so they know which accounts are changing hands and which opportunities will be affected. Then we deploy the changes in less than an hour.

If your data isn't accurate, your territories have no chance of routing correctly. Spare your team the confusion with a strong data strategy. Using the Data.com API for account hierarchies and firmographics, we make custom calls that lay the right foundation for our planning process and reduce the likelihood we're sitting on stale information.
If you use a single metric in isolation, such as the number of accounts, the territories will look balanced, but not be equitable. One rep could get a straight run of accounts that are ready to go, while another's territory will require far more nurturing and work. Balance your segments based on a mix of scores across the whole funnel, and you'll be setting each rep up for success.
Once we've balanced our territories, we load them up and run them in the background to evaluate accounts for disruption. When we're ready to go live, we activate, and use a batch job to assign territories for accounts and all their related objects.
Go further into territory management with these expert guides, resources, and paths to learning. 



Are you dreaming of fresh ways to engage with data, reps, and customers? You can make your dreams come true with these additional Trailblazer Guides for Sales and the CRM you already have: