Trailblazer Guide for Sales
Structure for Success: Territory Management
Welcome to the second in a three-part series to help you get even more from Salesforce. In this guide, you'll learn how to carve territories like a master, divvy them up without a hitch, and put the pieces in place for everyone to win.
Take 7 steps to manage your territories like a Trailblazer.
It's a great big world out there with potential customers in every corner of the globe. You can put more of them in your column by blazing your trail to better territory management. Your sales reps will be more productive and ultimately better serve your customers when your territory plan is aligned to the strategic goals of your company. Yet the process of carving territories is one that sales managers and sales ops teams alike often dislike. Here are some tips to help you simplify the process, lessen the stress, the increase the rewards for everyone. Whether you carve territories once a year, once a quarter, or even on a monthly basis, the following best practices will help you execute a winning strategy.

Define your go-to-market strategy.
You need a clearly defined go-to-market strategy to lay the groundwork for territory management. First know what markets you will pursue, and the products, services, and channels involved. Then you can begin to see how to carve up territories to meet those goals.
Make data-driven decisions.
If you want there to be enough to go around, you absolutely have to know the size of the pie before you divide it. At Salesforce, we use a propensity to buy (PTB) model to estimate the total addressable market. It measures each individual account's likelihood of purchasing based on head count, industry, location, and other factors. You can run this type of report directly within Salesforce and immediately put the results to use. 
Build capacity over time.
The most intelligently drawn territories in the world won't do you any good if you don't have people to work them. A simple rule of thumb is to carve new hire territories before you do the actual hiring. Pro tip: Keep accounts with the current sales rep before the hire happens, and remember to factor in ramp-up time. 
Every rep should have an equal shot at quota attainment. It's good for them and for the health of your pipeline. You basically have two levers to pull to make territories even and keep the largest number of reps onboard: the territory itself and the quota assigned to it. So what gets in the way of finding balance? Geography, or the need to honor existing relationships with tenured reps, often throws things off. Quota revisions can balance exceptions, if handled with care. 
Carve and implement territories.
Now it's time to put your plan into action. Salesforce gives you lots of ways to draw the lines, but the Enterprise Territory Management (ETM) feature (included in enterprise and unlimited editions) models your territories within Salesforce. With ETM, you can create territory models and define rules for how accounts get assigned within your enterprise. You can preview multiple territory strategies, plan for future territory alignment, and review past territory data inside your CRM. And it's easy to connect AppExchange apps and dive even deeper.
Minimize territory disruption.
The greatest risk to a smooth rollout of new territories is confusion. Point out who gets what again and again — you don't want sales reps to speed up not slow down as new sets of opportunities arise. Reach out to customers too, as they're also affected by account movement. And in accounts with near term open opportunities, be sure to limit disruption.
Collaborate, collaborate, collaborate. Data models will only take you so far — you need the institutional, hands-on knowledge from your sales leadership team to do a masterful job of carving territories. ETM gives you a territory page that you can customize and use to collaborate with the stakeholders involved in sales planning via Chatter, the Salesforce enterprise social network tool.. Once deployed, make sure you are continuously refining and balancing existing territories. That way you can make changes to optimize before your next alignment.
"We use data to ensure that every AE has an equal shot at quota attainment. We have lower AE attrition when more people make their number or are close. And when you have balanced productivity across all of your AEs, your business is healthier."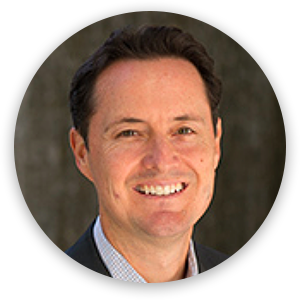 Feature Spotlight: Enterprise Territory Management
Model your sales territories into a logical and flexible structure that maps the right sales reps to the right customers.
Note: The enterprise territory management feature is only available in enterprise and unlimited editions (classic only).
Find breakthrough solutions with territory modeling.
Easily copy any territory model, so you can safely explore alternative modeling options and learn what will perform best. Sit back as accounts are automatically assigned across your org when you activate the winning model. 
Move faster by running territory rules within the territory hierarchy.
The ability to run rules for individual territories without leaving the context of the hierarchy can save several steps. After you've created your territory rules and built the desired model(s), ETM allows you to run simulations and reports against different models.
Save time by setting an assignment rule once for multiple territories.
Save time by assigning a single rule to multiple territories. If you start from a territory record, you can also apply the rule to the territory's descendants.
Promote team selling — and more wins.
Territory roles can help assigned users identify colleagues, collaborators, and other key resources to help close deals. Territory users can even have different roles in different territories.
Refine your territory model to boost performance.
Tap into reports that show the accounts in each territory, which accounts have no territory assigned, and how much revenue you can expect from different territories.

A CUSTOMER'S MAP TO SUCCESS

How Elastic Updates our Go-To-Market Strategy Twice a Year, in Less Than an Hour
Kristina Frost, Senior Manager of Sales Strategy and Operations, Elastic
At Elastic, we have a simple goal: solving the world's data problems with products that delight and inspire. As the company behind the popular open-source projects Elasticsearch, Kibana, Beats, and Logstash, we help people around the world do great things with their data.

Because we make changes to our go-to-market strategy twice a year, we need to have territory management down to a science. We send out reports to sales managers the week before, so they know which accounts are changing hands and which opportunities will be affected. Then we deploy the changes in less than an hour.

We keep things moving with Enterprise Territory Management, and these are my top tips for using it well:
Tip 1: Refresh your data.
If your data isn't accurate, your territories have no chance of routing correctly. Spare your team the confusion with a strong data strategy. Using the Data.com API for account hierarchies and firmographics, we make custom calls that lay the right foundation for our planning process and reduce the likelihood we're sitting on stale information.
Tip 2: Use multiple scores to balance territories.
If you use a single metric in isolation, such as the number of accounts, the territories will look balanced, but not be equitable. One rep could get a straight run of accounts that are ready to go, while another's territory will require far more nurturing and work. Balance your segments based on a mix of scores across the whole funnel, and you'll be setting each rep up for success.
Tip 3: Take advantage of automation.
Once we've balanced our territories, we load them up and run them in the background to evaluate accounts for disruption. When we're ready to go live, we activate, and use a batch job to assign territories for accounts and all their related objects.
Go further into territory management with these expert guides, resources, and paths to learning. 



Read more guides, and blaze new trails.
Are you dreaming of fresh ways to engage with data, reps, and customers? You can make your dreams come true with these additional Trailblazer Guides for Sales and the CRM you already have: