Join us for the first-ever Climate Summit at Dreamforce
Salesforce considers the environment to be a key stakeholder. To bring our sustainability values to life, this year we are excited to host our first-ever Climate Summit at Dreamforce.

Get inspired on Thursday, September 27, by the world's most innovative Trailblazers driving climate change solutions in business and society. Topics of focus include climate and oceans, both of which are inextricably linked to the success of our global communities and economies.
We believe businesses and individuals have a key role to play in creating a more sustainable future, and that we need to work together to make a difference. Join us.
Hear from leaders who are driving climate change solutions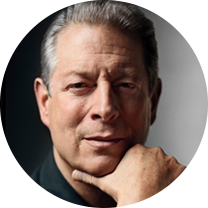 Al Gore
Chairman, Generation Investment Management
Former Vice President Al Gore is the Co-Founder and Chairman of Generation Investment Management...
Sylvia Earle
President & Chairman, Mission Blue
Sylvia Earle Ph.D. is a renowned marine biologist who has dedicated her life to protecting the ocean...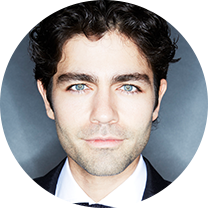 Adrian Grenier
Actor, Filmmaker, Social Advocate
With a strong creative sensibility that has driven his personal evolution as an actor, filmmaker, musician...
Each year, Salesforce works to integrate sustainability into Dreamforce by conserving resources, sourcing items responsibly, reducing waste, and inspiring our attendees to do the same. For several years running, we're proud to have offset all onsite event emissions and the emissions produced by our employees traveling to Dreamforce.
Here are a few programs and initiatives we'll have at Dreamforce 2018:
All lunch packaging will be 100% compostable. Toss your entire lunch box into the green bin (utensils, box, napkin, and obviously food scraps)! Our Green Angels — awesome employee volunteers — will be onsite to help you recycle and compost.

This year to conserve water, lunch will be 100% beefless.

To reduce single-use plastic water bottles at the event, we will provide attendees a reusable Dreamforce water bottle. Water refill stations will be located throughout the campus campus. Refill and you'll help avoid using approximately 100,000 plastic water bottles.

Take advantage of all the low-carbon transportation options Dreamforce has to offer. Walk, bike, or carpool using your favorite ridesharing app, take the free shuttle or hop on public transit like Muni or BART. Salesforce is offsetting 100% of onsite emissions and employee travel emissions.
Thank you to Acumen Solutions our Dreamforce 2018 Sustainability sponsor!
Take the Sustainable Future Trail
Learn how business, government and individual action can drive climate change solutions. Take the trail here.
Join us in giving back to the planet
This year, there's an easy way to offset the carbon emissions produced by your travel to Dreamforce by supporting sustainable development projects that reduce global greenhouse gas emissions.
Learn more about sustainability efforts in this Road to Dreamforce episode.