Salesforce Webinars
Questions? Call us at 00800 7253 3333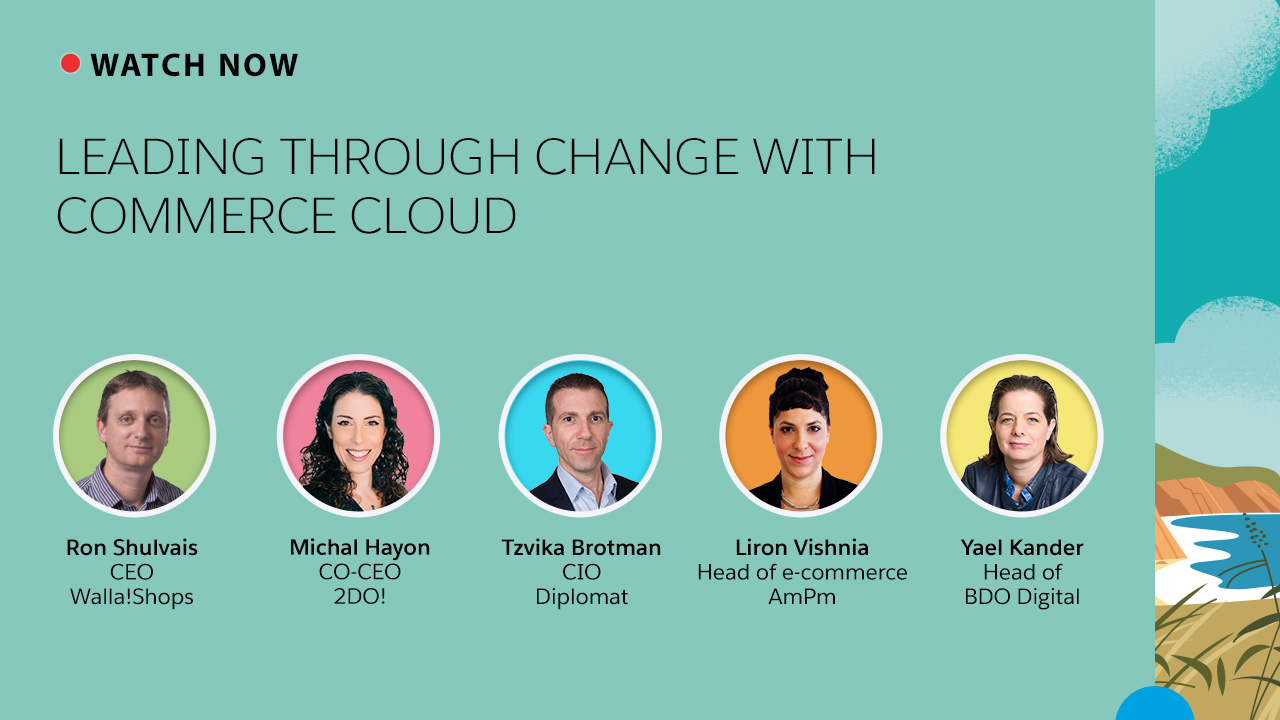 Leading Through Change with Commerce Cloud
Featured Speakers:
Yael Kander, Head of BDO Digital
Liron Vishniya, eCommerce MGR, AmPm
Tzvika Brotman, CIO, Diplomat
Ron Shulvais, CEO, Walla!Shops
Michal Hayon, CO-CEO, 2DO!
Ronit Kfir, eCommerce Specialis, Salesforce

---
Recent events has highlighted how digital platform is crucial to maintain conversation with your customers. Whether it's a B2C or a B2B maintaining an open line of communication with customers allows to keep loyalty and market share, adjust content according to customer's profile and reach long tail that may be the perfect meeting point. We will learn on how data driven strategy can make the differencewhen deployingcommerce solutions and bout conversion rate challenge

In our upcoming "Leading through change with Salesforce Commerce Cloud" episode, we will be hosting three Israeli Market leaders and their consultans: Ron Shulvis, CEO Walla!Shops, Liron Visnia, head of eCommerce, Tzvika Brotman, CIO Diplomat, Yael Kander, head of BDO Digital and Michal Hayon, CEO 2do!, where they will share with us.

Register now and join usfor a fascinating discussion!

The webinar isin Hebrew.
Please fill out all fields.