Salesforce Webinars
Questions? Call us at 00800 7253 3333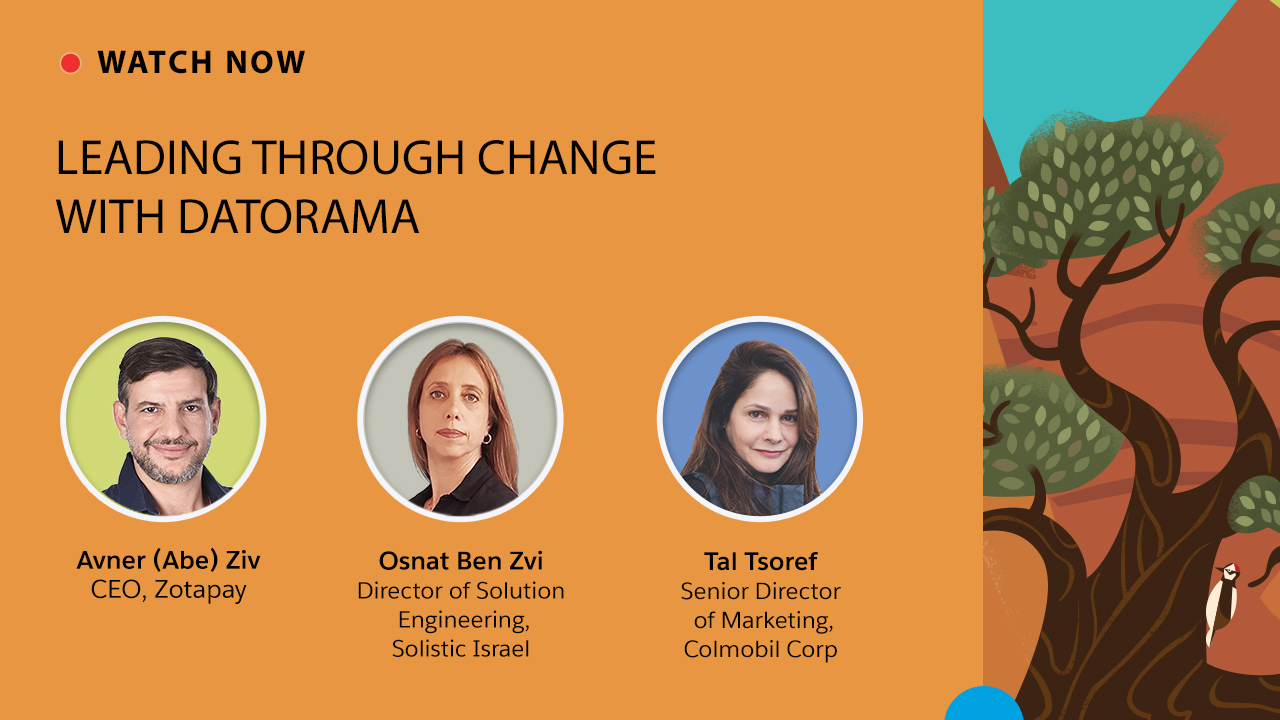 Leading Through Change with Datorama
Featured Speakers:

Tal Tsoref, Senior Director of Marketing, Colmobil Corp
Osnat Ben Zvi, Director of Solution Engineering, Solistic Israel
Avner (Abe) Ziv, CEO, Zotapay
Yehonatan Ben Haim, Success Architect Team Leader,Datorama, Emerging Markets
Yaniv Cohen, Account Executive, Datorama, Salesforce
Yoav Mayer-Wolf, Sr. Director, Product Management,Datorama, Salesforce
Arnon Barzilay, Regional Vice President, Salesforce Marketing Cloud, Israel

---
Finding certainty through data, and maintaining a growth mindset
As we undergo a time of uncertainty, global change, and business transformation, it is important for marketers to focus on their two key responsibilities: delivering an experience to customers that is most helpful and relevant and supporting their businesses as they shift between the need to drive growth and efficiency on every dollar spent.
In this webinar you will hear from Israeli marketing leaders on how they are adapting to recent market dynamics and shaping their data strategy to become more efficient and transparent, while delivering more engaging customer experiences. Datorama and Salesforce experts will also discuss how they see the marketers needs and strategies evolving during these times, and how upcoming solutions will support them. Don't miss out on the opportunity to learn firsthand about the data-driven marketing mindset you can leverage in order to overcome today's challenges.
This session will be hosted by Arnon Barzilay, and will include Abe Ziv (Zotapay), Tal Tsoref (Colmobil), Osnat Ben Zvi (Solistic Israel), and Yehonatan Ben Haim, Yaniv Cohen, and Yoav Mayer-Wolf from Salesforce.
The webinar will be held in Hebrew
Please fill out all fields.