Salesforce Webinars
Questions? Call us at 00800 7253 3333
Personalisierung & Media-Optimierung: Do's & Dont's im Digitalmarketing
Daten sammeln und Kampagnen messen, um Budgets effizient einzusetzen ist Standard. Doch die Nutzung von rein historischen Daten zur Media-Planung und Kundenansprache reicht nicht mehr.
Alles wird immer schneller und Ereignisse wie Covid-19 können Marketing-Planungen von jetzt auf gleich umwerfen. Und auch die jüngste Ankündigung von Google und Apple, verfügbare Daten für Werbetreibende einzuschränken, macht es dem Marketing von heute nicht leichter.
Wie können Marketing-Teams in diesem neuen Umfeld ihren zwei entscheidenden Aufgaben gerecht werden: Budgets maximal effizient einzusetzen und dem Kunden gleichzeitig an allen Touchpoints individuelle und vor allem passende Erlebnisse zu liefern?
Unsere Agenda:
Do's and Dont's im Digitalmarketing (20 Min)




Erik Siekmann, CEO, Digital Forward GmbH

Wie Sie Kampagnen in Echtzeit personalisieren (10 Min)




Volker Wieskötter, Head of Data Identity, Salesforce

Wie Sie Ihre Kampagnen optimieren und Budgets effizient einsetzen (10 Min)




Oskar Stenzel, Regional Lead Datorama, Salesforce

Fragen & Antworten (5 Min)
Melden Sie sich für unser Webinar an:
Wann: 28.10. 2020 von 10:00 - 10:45 Uhr
Wir freuen uns auf Sie!
---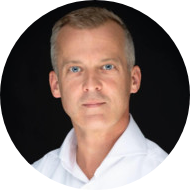 Erik Siekmann
ist Geschäftsführer von DIGITAL FORWARD, einer Unternehmensberatung mit Spezialisierung auf Marketing Auditing, Digital Analytics und Ad-/Mar-Tech. Erik und sein Team analysieren und bewerten die Digitalmarketingstrategien ihrer Kunden aus organisatorischer, technologischer und mediaspezifischer Perspektive mit dem Ziel der Effizienz- und Wachstumssteigerung. Das Unternehmen ist unabhängig sowie anbieter- und lösungsagnostisch. Zu den Kunden zählen u. a. Pipedrive, comdirect, ING, KfW, Philips, Lego, Beiersdorf, Carglass, Yello, Blau Mobilfunk und diverse Private Equity Fonds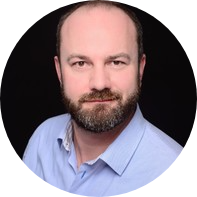 Volker Wieskötter
Volker started at Salesforce in 2018 as a sales expert for Salesforce Audience Studio. Today, Volker heads the Salesforce Data & Identity Specialist Team (Salesforce Audience Studio, Data Studio, Advertising Studio and Interaction Studio) as well as the Datorama Specialist Team. Before joining Salesforce, Volker headed the Data Driven Marketing Product Specialist team in Central Europe at Adobe.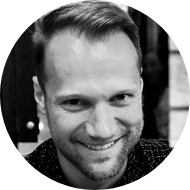 Oskar Stenzel
Oskar Stenzel, Regional Sales Director at Salesforce Datorama, is an expert in big data, marketing intelligence and marketing reporting with over 10 years of experience in online and performance marketing. He shows customers how they can get the best possible performance out of their marketing campaigns with Datorama.

Please fill out all fields.