Salesforce Webinars
Questions? Call us at 00800 7253 3333
Bancassurance Webinar
Uncovering the financial services distribution models of the future
Enterprises within Financial Services are increasingly looking at how to leverage partnerships. Think of Bancassurance, Banking as a Platform, Banking as a Serviceand any form of 3rd party distribution setup.
Within Bancassurance, bankers are advised and supported by the insurance company through product information, marketing campaigns and sales training. The bank and the insurance company share the commission. The insurance policies and claims are often processed and administered by the insurance company.
Within Salesforce we have many clients using our offerings to the financial services industry to effectively share leads and opportunities between partners, e.g. to provide the customer input for quotations and claims handling as well as generally provide convenience to become the partner of choice.
During this webinar we will present various models supported by customer stories across EMEA including the benefits of a platform handling customer (consent), leads & opportunities, service and straight through processing.
Please join Sander Daniels, Regional VP, FinServ EMEA and Arthur Revet, Regional Success Architect to review best practices across EMEA.
We look forward to having you join our webinar.

Date: Tuesday, 08. December 2020
Time: 14:30-15:30CET

Register now and learn more!
---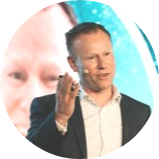 Sander Daniels
Head of Financial Services BeNeLux, Germany, Nordics + EMEA Corporate & IB
Salesforce Industries
Sander is responsible for Financial Services across Northern/Central EMEA at Salesforce. Sander has worked over 20 years for and with banks including ING Bank, ABN AMRO Bank, RBS, Rabobank and JP Morgan. He specifically brings deep subject matter expertise in Wealth Management, Capital Markets & Derivatives, Corporate – and Retail Banking.

Sander led the integration of Client Tooling & Processes when ABN AMRO Bank merged with RBS + designed a new CRM system and related business processes for the RBS globally. He subsequently started his own LTD and built a Client Intelligence Dashboard in partnership with ThomsonReuters, Dun&Bradstreet and QlikView. Sold this solution to multiple banks including JP Morgan and provided strategy consulting related to Client Value Analytics.

Prior to joining Salesforce, Sander led a global FS team at Capgemini focused on translation of Customer Insights (AI) into relevant offerings. Sander has a passion for translation of customer behavior into contextual dialogues with customers.

Arthur Revet
Regional Success Architect, Director EMEA, Salesforce
Within the Strategic Customer Partner and Product Engagement (SCPPE) team Arthur is as FinServ Business and Product success architect responsible for the strategic clients in the financial services industry in EMEA. Arthur has more than 20 years of experience in the business CRM market: From strategy consultant at Deloitte international, to Lead Business Change manager at Rabobank, responsible for business strategy to supporting various international development projects on behalf of the world bank and the Dutch government.
As part of SCPPE team, Arthur supports our large strategic FinServ customers with a wide range of services: from addressing the strategic challenges they face up to solving specific technical issues. He also provides support to our vast network of implementation partners in complex issues and works closely with the Salesforce product team to further enhance the Financial Service Cloud platform.
Please fill out all fields.